Citizens for Smart Growth in Palisade Petition: Palisade is Worth More than a Dollar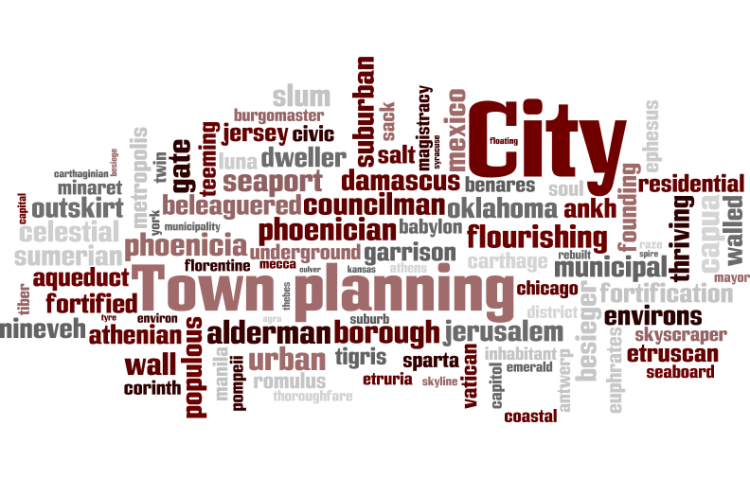 Target:

Mayor and Board of Trustees in Palisade, Colorado

Region:

Website:
Please see http://citizensforsmartgrowth.wordpress.com/ for a detailed accounting of the events that led to the creation of this petition.
The Town of Palisade's Board of Trustee's recently sold 3 lots in downtown Palisade to a developer in Oklahoma (Franklin Land Associates). They voted to sell the town owned property and declared said sale an emergency, which dissolved the 30 day period of public notice/comment. Back story: the town purchased the property in March of last year, purportedly to protect the gateway of our community. A year later, having not marketed the property at all, the board sells this gateway to our community to a developer that did not disclose the name of the store they intended to build, at a clandestine meeting.
Citizens of our community were completely blindsided by this decision. Rumors spread. What store is it? What business is our governing body letting into our community? In an open letter to the public, officials claimed that it was a national merchandise retailer and assured us that it was not in direct competition with existing businesses. They would later go on to promote their decision at public meetings by saying competition is good for the local economy. The contradiction between these public statements could be indicative of a few things: they didn't know what the business really was (the name hadn't been disclosed yet), they were misinforming the public so as not to anger local business owners, they were attempting to leave the store description vague because they knew business owners and community members would oppose. But, the town had already made their decision. It was disclosed later that the developer will build a Dollar General store (the only renegotiation of the contract was to disclose the actual store name). How could they make an informed decision in the best interest of our community before receiving that information? If their initial statement about the Dollar General not being a direct competitor in our market was truthful, why would we want them here? We are not against competition. Economics, one might surmise from the state of the economy, is purely speculative. This isn't about economics or competition though…
We formed a group at the first whiff of all this: Citizens for Smart Growth. Within a day we had the better part of 100 people discussing this betrayal. Shocked, unaware, people were paralyzed, but they were talking. The decision appeared to be done in vast contrast to our own vision for the community and that instated in our Comprehensive Plan (see Town of Palisade website). And this appears a near if not direct violation of the Sunshine Act.
We interviewed with Grand Junction's Daily Sentinel and the Palisade Tribune. Immediately the TV news stations got hold of the story. Of course, they interviewed the administration as well (as they should). Tim Sarmo, our town administrator, shifted focus from the logical arguments we've posed and the real issue by dismissing our opposition as elitism (in the GJ Sentinel article, which preceded the TV spots). This dictated the conversation with news anchors a bit. We were forced to address the issue of elitism, when this is more about due process and upholding the vision of our community. But our group has, in every public setting and in addressing the media, done our utmost to remain positive. We want growth.
We want to see our community flourish. But we don't want bureaucrats buying town land, selling it at emergency meetings to the first bidder, misinforming the public about their decision, and betraying the vision set forth in their Comprehensive Community Plan.
Latest press:
http://www.nbc11news.com/localnews/headlines/Palisade_officials_accused_of_illegitimate_emergency_vote_117706788.html
These Citizens call for the following:
1. That the Town of Palisade and the Town Board honor survey results completed by its citizens and include findings in future comprehensive plans.
2. That the Town of Palisade adopt a formal public hearing process with the town Planning Commission and the Town Board concerning changes to the comprehensive plan.
3. That the Town of Palisade Board make land use decisions based on the comprehensive plan.
4. That emergency meetings be used for intended purposes to preserve peace, health and safety of the public or special elections only and not to make decisions regarding use of town-owned property and/or changes to the comprehensive plan or land use.
5. That no Dollar General or any Box Store be approved in Palisade Town Center unless approved by a majority vote of the citizens of Palisade.
You can further help this campaign by sponsoring it
The Citizens for Smart Growth in Palisade Petition: Palisade is Worth More than a Dollar petition to Mayor and Board of Trustees in Palisade, Colorado was written by Brittany Dunn and is in the category City & Town Planning at GoPetition.
Citizens for Smart Growth in Palisade Petition: Palisade is Worth More than a Dollar