Charge Murderous taxi driver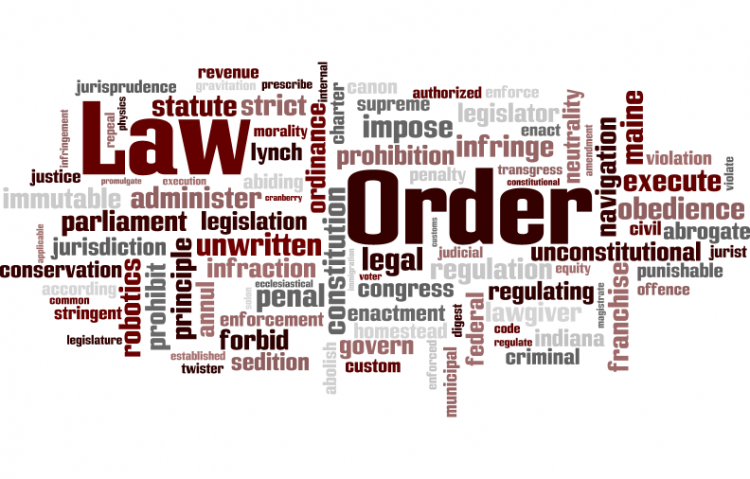 Target:

TAxi Drivers

Region:
Taxi hoots, drives over schoolgirl
23/02/2009 23:09 - (SA)
Virginia Keppler, Beeld
Pretoria - A Grade 11 pupil died on her way to Garsfontein High School in Pretoria on Monday morning after a taxi first incessantly hooted at her before hitting her scooter from behind and driving over her.
Bernadine Kruger, 16, died on impact.
She was on her way to school from the house of her father, Koos Kruger, 51, in Garsfontein when the accident happened at about 07:00.
Hugo Vermaak, who was driving along Atterbury Road, saw the accident happen between the Jacqueline and General Louis Botha Drive intersections.
'He hit her full-on'
"I was driving in a westerly direction. The traffic was heavy and we were moving very slowly.
"I saw the girl on her little scooter going in an easterly direction. She was in the left-hand lane.
"Then I saw the taxi speeding up behind her and hooting at her. Just as she wanted to change lanes, he hit her full-on.
"I saw her mouth open when he hit her. She fell and then he drove over her. It wasn't a pretty sight," Vermaak said.
After the accident the traffic came to a complete standstill. Many people jumped from their cars and ran to Bernadine to see if they could help her.
A last hug
Her family and best friends arrived on the scene shortly afterwards. Her school shoes were lying next to her body and her silver scooter lay in the road close by.
Her mother, Elsabé Homan, 44, from Montana in Pretoria, knelt for a moment at her daughter's body on the tarred road.
"I had to see for myself. I gave her a hug for the last time. She was my best friend," she said.
Homan said her daughter was a soft-hearted person with hundreds of friends. She loved dancing and achieved top marks at school.
Bernadine' s brother, Danie, 18, stared at his sister's partly covered body in shock.
"She was my legend, because she kept her life clean and pure," he said.
Crying loudly and sorrowfully, a group of her friends and her brother knelt a few metres from her body to pray.
The police immediately called a trauma counsellor to the scene to counsel Bernadine' s family and friends.
Sergeant Lynnette Erasmus, police spokesperson, said this was one of several trained counsellors from various churches in the Garsfontein police ward that were called out in circumstances like these.
Taxi driver not arrested yet
The Garsfontein High School support team, which includes a psychologist, also called two dominees to the school to assist with counselling.
The principal, Dirk van Zyl, said shortly after people started calling with the news that one of his pupils had been hit by a vehicle, he sent the two deputy heads and two teachers to the scene to find out who it was, because Bernadine was not carrying her schoolbag.
"It was a terrible shock to all of us. It's an unbelievable blow. She was a wonderful girl and achieved very good marks," Van Zyl said.
Erasmus said the police were investigating a charge of manslaughter.
The taxi driver had not been arrested yet because the police first have to complete their investigation into the accident, she added.
----------------------------------
UPDATE!!!!
BAIL FOR TAXI DRIVER WHO RODE OVER TEEN
March 3, 2009
The Pretoria minibus taxi driver who allegedly drove over and killed 16-year-old Bernadine Kruger was granted R1000 bail in the Pretoria District Court on Monday.
The application by Percyval Matji, 31, was not opposed by the state on condition that he remains at his address in Nellmapius Street, Mamelodi, and appears in court in April.
In his application Matji, who wore a tracksuit and tried to hide his face by pulling the zipper up to his nose, told the court he had a previous conviction for driving without a licence.
He was fined R250.
Matji assured the court he was not a threat to the community or to any witnesses and that he was not in possession of a passport or other travel documents Matji tried to hide his face with a tracksuit.
He also told the court that, if he was forced to remain in custody, he would suffer. He would plead not guilty to the charge of culpable homicide relating to the teenage girl's death, based on his claim that the state's case lacked substance.
The matter was postponed to April 6 to allow further police investigation.
Matji killed Kruger last Monday when he drove over her as she was riding her scooter to Garsfontein Hight School. The court was told Matji remained at the scene and gave a statement to the police.
"At all times I provided information and at all times I co-operated. I did not run away from the accident and I was not arrested at the scene," his affidavit read... Taxi driver intends to plead not guility to culpabable homicide..
He was arrested at the Garsfontein police station the day after Kruger died.
Chief executive of civil rights group AfriForum, Kallie Kriel, observed the court proceedings and said he was disappointed that bail had been granted.
"I feel frustrated that he's now been let loose on South African roads. Nothing prohibits him from driving [as a taxi driver].
"We believe he should be kept off the roads until there's a ruling." - Sapa
The reason of this petition is to get enough public reaction locally and internationally against an on going and growing problem is South Africa, where the black taxis are everyday becoming more an more lawless and murdering people at will with their vehicles with no, and i say no action taken against them that they are worried about.
Once we have enough signatures I will forward to the Minister of Transport, the President and Human Rights violations Org. Many thanks to all who will add their name to this very important list.
You can further help this campaign by sponsoring it
The Charge Murderous taxi driver petition to TAxi Drivers was written by Alan and is in the category Law & Order at GoPetition.
Charge Murderous taxi driver