Carta abierta a la FISCAL GENERAL por el caso del joven Colmenares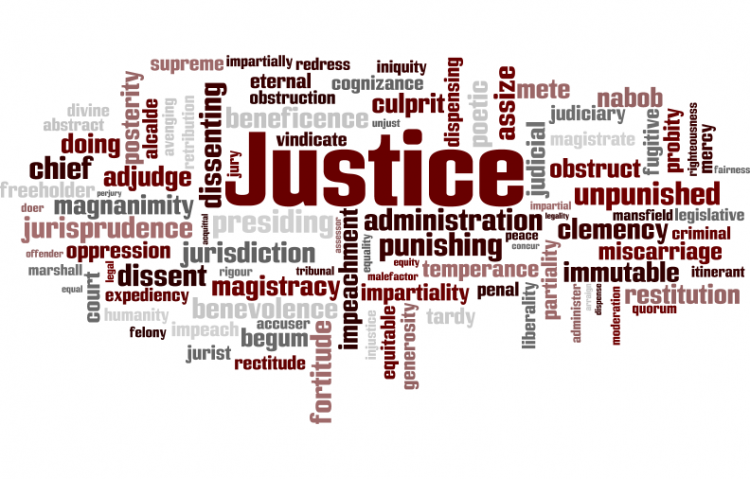 Target:

Fiscalía General de la Nación (Colombia)

Region:

Website:
En Halloween de 2010 en Bogotá, Colombia, murió el joven LUIS ANDRÉS COLMENARES en extrañas circunstancias que aún están por esclarecer. El caso fue presentado inicialmente como un suicidio pero su familia, en medio del dolor, contrató investigadores que demostraron lo contrario.
Sus padres luchan por conocer la verdad, pero todo indica que el crimen ha sido encubierto y que sus "amigos" han mantenido un pacto de silencio y se ha obstaculizado la investigación.
Colombia exige conocer la verdad y esta carta reclama atención directa y personalizada de la FISCAL GENERAL DE LA NACIÓN, doctora Viviane Morales. Si usted está de acuerdo con el contenido, esperamos su apoyo y su firma.
Doctora Viviane Morales
FISCAL GENERAL de la Nación:
Nos dirigimos a usted como ciudadanos de bien, padres y madres de familia, jóvenes y estudiantes, para manifestarle que el país honesto (el de mayorías silenciosas, de los colombianos estudiosos, luchadores, trabajadores) tiene los ojos puestos en usted para dilucidar el crimen de LUIS ANDRÉS COLMENARES.
Nos dirigimos en forma respetuosa pero enfática, para hacer algunas consideraciones, aportar información que no es nueva porque circula libremente en los medios y plantear algunos interrogantes.
Este caso representa la decadencia de una sociedad y la descomposición social que está afectando a las nuevas generaciones. Serían hechos aberrantes las posibles presiones que parecen haberse ejercido para que todo quede impune, para promover el silencio cómplice y quizás para desviar el curso de las investigaciones.
Es importante aclarar que la mayoría de firmantes no conocimos a este joven, ni conocemos a su familia, pero eso no es importante. Nos duele su muerte y nos solidarizamos con su familia porque nos avergüenza como ciudadanos que esto pase entre los jóvenes de nuestro país, con independencia (pero con preocupación) de lo prestigiosa que es la universidad que los acogió como estudiantes.
Nuestras preguntas para usted:
1. ¿Ha escuchado con detenimiento las grabaciones de las llamadas interceptadas? ¿Qué opinión le merecen a usted las actitudes, el estilo y las palabras de los "amigos" y las "amigas" del joven fallecido en tan confusos episodios? ¿Son normales esas expresiones y esos contenidos en un caso que, según los "amigos" se presentó como un suicidio?
2. ¿La FISCALÍA se ha planteado, y ha estudiado, la hipótesis del "matoneo" o "bullying", ese fenómeno decadente y brutal que tantas vidas ha cobrado en los últimos años en el mundo? En las instituciones escolares ese es un problema social grave que en Colombia no ha tenido la atención que merece del Estado y de los particulares. Aportamos la hipótesis de ese fenómeno sociológico.
3. Cabe preguntar también: ¿han sido investigados TODOS los asistentes a esa fiesta de Halloween, previa al fallecimiento de Luis Andrés Colmenares? ¿Cómo se explican tantas evasivas, confusiones, y tantos silencios en sus "amigos" y compañeros de fiesta y jolgorio? ¿Las fotos de ese joven, sonriente, le parecen a usted las de un sujeto deprimido y en plan de suicidio?
4. ¿Tiene conciencia la FISCALÍA de la responsabilidad histórica de este caso, por el ejemplo para las nuevas generaciones, en un país agobiado por la corrupción?
5. ¿Qué deduce usted, doctora Morales, de los primeros datos que hablaban de un presunto suicidio, sin registrar golpes y heridas, al contrastarlos con los de forenses e investigadores que los padres tuvieron que contratar en forma independiente?
Agregamos enlaces a los audios de las "llamadas # 1 y #2", que fueron publicados por Revista Semana en Internet, de conversaciones entre una de las posibles testigos ("amiga-novia") y uno de los tantos "amigos" del joven asesinado. Esperamos sus respuestas, señora FISCAL, los millones de colombianos que exigimos y merecemos claridad y justicia.
Por favor, lidere usted esa investigación hasta sus últimas consecuencias, para bien del país. La historia, doctora Morales, se lo reconocerá y la generación de nuestros hijos e hijas será la beneficiada con una gestión fiscalizadora impecable en un momento histórico caracterizado por corrupción en todos los estamentos sociales.
Enlaces anunciados:
http://www.semana.com/multimedia-nacion/llamada/4480.aspx
http://www.semana.com/multimedia-nacion/llamada/4479.aspx
http://www.caracoltv.com/noticias/nacion/video-245754-madre-de-estudiante-de-los-andes-muerto-desea-conocer-la-verdad
http://www.eltiempo.com/colombia/bogota/asesinato-de-luis-andres-colmenares_10617990-4
Atentamente,
1. Josefina Blanco Dugand
2. Zayra Peláez
3. Luz García
4. Ana Milena Visbal
5. Leidy Rojas
6. ana nhora areiza mosquera ana nhora areiza mosquera
7. ana nhora areiza mosquera
8. Richard Arteta Bonivento
9. CESAR ANDRES VACCA
10. Cristina Isabel Correa Torres
11. Marta Ordoñez
12. MARITZA SANCHEZ
13. andrea carolina real porras
14. DIANA MARIA
15. Julie carolina Rodriguez
16. Anonymous
17. lilia ines
18. Anonymous
19. dayana mejia gomez
20. Alicia Sierra
21. sandra castillo
22. daisy gonzalez
23. Michael Samuel
24. Maria Jose Arregoces Ibarra
25. Abelardo Rubiano
26. helena mendoza
27. Diana Carolina Rodriguez Martinez
28. Alba Niño
29. M Jose Ibarra
30. Cristina Correa
31. Isabel Cristina Toro Yepes
32. tata navarro NAVARRO
33. Ana Maria Iriarte gonzalez
34. luz dary botello socarras
35. andreina rojas bolaño andreina rojas bolaño
36. Ángela Camargo
37. Victoria Salazar
38. Leidy Ortega
39. Rosa Elvira Altahona S.
40. DULLY PADILLA DE LA OSSA
41. margarita navarro
42. Estella Vallejo
43. ANGELICA CABRALES HERNANDEZ
44. Diana Vargas
45. Anonymous
46. Joha Ricardo Pulido Ocamp
47. Natalia Manrique
48. jaime gaviria Altahona
49. MARIA GONZALEZ FIESCO
50. Anonymous
51. Diana Cabal
52. Sandra pilar Cortes baqueto
53. Valentina Echeverry
54. manuel vives
55. XimEna Castillo
56. Sandra Osorio
57. Virginia Caicedo
58. Luz Acevedo
59. Ankar Lucía Brito
60. angelica rivera
61. ines suarez
62. NELCY MANJARREZ
63. ALICIA GARCERANT ALICIA GARCERANT
64. Anonymous
65. Marleny Cifuentes
66. Andrea Cabal
67. daisy martinez daisy martinez
68. Anonymous
69. Anonymous
70. Manuela Taboada
71. MARIA ISABEL VEGA VARGAS
72. Durán Martha
73. Martha Mulato
74. German Tapias Vivas
75. lukas saavedra
76. Maria Jose Pavajeau
77. Barbara Theo
78. Anonymous
79. angela garcia garcia
80. andrés rodríguez
81. Mariam Melendez
82. Anonymous
83. Yerly Llañes Vargas
84. fabiana garcia
85. Helena Reyes Suárez
86. María Catalina Prieto Robayo
87. Johan Castro
88. Diana Rodríguez
89. Vera Mercado
90. edward cubillos
91. LadyRoisin Robertson
92. edward cubillos
93. GUTIERREZ GUARIN DIEGO FERNANDO
94. Anonymous
95. Paola Pinzon
96. ruby elena
97. alexander rodriguez estupiñan
98. Nattaly Escobar Greene
99. Carlos Suarez
100. alfredina devia
101. diana vacca
102. janier mendoza
103. Aixa Mendoza
104. Juan Herrera
105. Nemesio Prieto
106. Luz Plazas
107. Ximena Castillo
108. Patty Williams
109. JORGE RAMIREZ
110. Ana Milena Libreros Libreros
111. eliany jaime
112. Adriana Villarreal Torres
113. Hernan Ricardo Barrero Suarez
114. Andrea Rubiano Pineda
115. LUIS AURELIO PARRA CUEVA
116. Maria Gonzalez
117. Dayana Margarita Vega Ustariz
118. Ruby Marcela Naranjo Niño
119. Viviana Gutierrez
120. Anonymous
121. nelson ramirez
122. Julio Cesar Peña Ayala
123. MARIA OLEA OLEA RAMOS
124. Estephany Escobar
125. Maria Henriquez
126. Martha Bautista
127. Luisa Sampayo
128. Nelly Johana
129. Anonymous
130. Carolina Mendoza
131. Paola Sierra
132. Mary Hengy Torres
133. elisa jimeno
134. Humberto Cote Orozco
135. maria dolores Roncancio Mejia
136. JAIRO Millan Sarasti
137. ana milena zapata posada
138. Anonymous
139. Margarita Alejandra Estrada Roncancio
140. Marcela Navarro
141. Diego Sosa
142. Astrid Cárdenas
143. Anonymous
144. Lina Arregoces
145. Sebastian Lopez
146. Marian Morales
147. MARIA ISABEL OÑATE ARAUJO
148. Silvia Betancourt Alliegro Silvia Betancourt Alliegro
149. Gloria Valderrama
150. ALBERTO BUELVAS CASTRO
151. Gloria Astrid Restrepo Ramírez
152. gilma orcasita
153. SERGIO OCAMPO
154. Hector Peñaranda
155. Andrés Rabelo
156. Luz Sanchez
157. adriana garcia peñaloza
158. Sheila Chavez
159. Paola Peña
160. flor maritza botia
161. ana patricia correa palmar
162. Pilar Hoyos
163. Anonymous
164. Paula Portilla
165. Diana Sanabria
You can further help this campaign by sponsoring it
The Carta abierta a la FISCAL GENERAL por el caso del joven Colmenares petition to Fiscalía General de la Nación (Colombia) was written by Josefina BD and is in the category Justice at GoPetition.
Carta abierta a la FISCAL GENERAL por el caso del joven Colmenares