Bring back Raw Talent to BBC Radio Leeds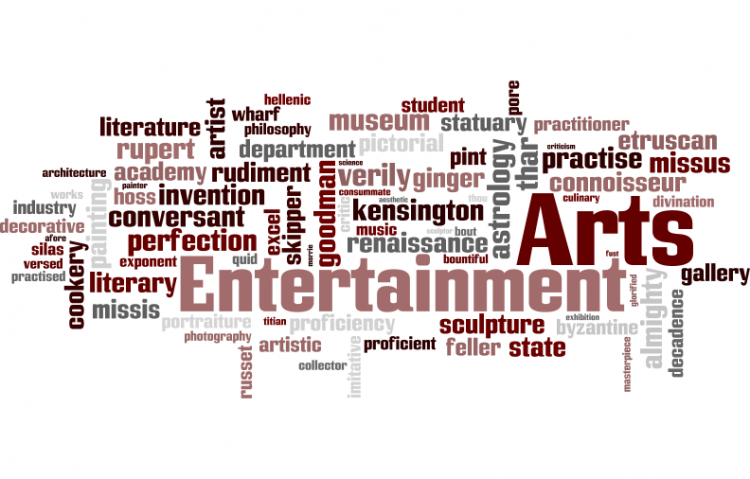 Target:

BBC Radio Leeds

Region:

Website:
This petition and the comments posted in it were part of a grass roots reaction that successfully persuaded BBC Radio Leeds to change its decision to stop broadcasting the Raw Talent programme in the Leeds area. From Monday November 26th onwards Humberside's live Sunday edition wil be re-broadcast on DAB into the BBC Radio Leeds area.
Many thanks to all who signed, commented and made direct representations to BBC Radio Leeds. Thanks to BBC Radio Leeds for listening.
A week of canvassing and three days of this petition have lead to a success of the campaign. BBC Radio Leeds have decided to make a re-broadcast available in West Yorkshire on the Monday following each Sunday live show. Public support, and this petition, have been crucial. well done to all! If you want to add your name as a supporter - please do so. I will close the petition down at the end of the week. I have adjusted the wording of the petition itslf to reflect the new situation. Thanks, too, to the responsive and positive response of BBC Radio Leeds, who must get credit for being strong enough to back down. The original story was:
"From November 11th 2007 BBC Radio Leeds stopped broadcasting the new music programme "Raw Talent" on either of its FM and DAB channels in the Leeds and West Yorkshire area.
It did this on the day that Leeds' new stars Middleman were playing a live session from the BBC Hull studio. The programme is no longer advertised (as it had been) as BBC North output and can only be heard in Leeds from a low quality web stream from BBC Humberside.
http://www.bbc.co.uk/humber/entertainment/music/raw_talent/rewind/index.shtml
The pity of this decision is that Raw Talent's producer (Katy Noone) and its presenter (Alan Raw) have worked on the programme for five years - years in which Leeds and West Yorkshire have been crucial to their content and in which Leeds and West Yorkshire have been helped to develop into being the most creative and vibrant new music area in the UK today.
Names like Napoleon IIIrd, ¡Forward, Russia!, iLiKETRAiNS, Stateless, The Cribs, The Pigeon Detectives, Sky Larkin, The Sunshine Underground (and so many more) have been given first-class professional opportunities to develop their media confidence and profile through Raw Talent's efforts.
With Leeds out of the Raw Talent ambit as far as identity and quality audio broadcasting goes, the Humberside region will become more isolated, and Leeds will lose a major source of support for its strong music community. At a time when live music audiences are growing again (especially in older age groups) the BBC is missing a rare chance to win new listeners in the dynamic Leeds area.
Over and above their weekly two hour programme The Raw Talent team have been significant in establishing and presenting a highly successful new music stage at Leeds Festival for the last three years - featuring 30 new artists from the North each year and broadcasting examples of their live sessions on the programme. Loss of the Leeds connection casts a cloud on this huge (and nationally acclaimed) achievement.
Also at the national level BBC Humberside's Raw Talent has recently become part of the BBC Radio One Introducing network. Again, the recognition implied by this move is adversely affected by loss of the full integration of Leeds into its identity and audience.
BBC Radio Leeds have cited audience profile and technical demands in telling us that there are no plans to review their decision to axe Raw Talent. We would say that in the weeks before the decision Raw Talent was accessible via DAB in and around Leeds. In the years before that the BBC Leeds FM signal was used. What has been possible could surely be restored if the will were there. As to audience, more adventurous scheduling or attention to marketing might (and should) be explored.
The people are there, the enthusiasm is there, the BBC could devote their ingenuity to putting the programme within their reach."
We, the undersigned, called on BBC Radio Leeds to restore a high quality transmission of Alan Raw's "Raw Talent" programme in the Radio Leeds area. Over five years the programme's excellent community-building and talent-development work has made a significant contribution to the rise of Leeds and West Yorkshire as a major centre for new music in the UK.
Having helped to establish a highly regarded musical community the programme should now be given the resources to build a significant audience in Leeds and West Yorkshire.
The vestige of a low-fidelity web stream from BBC Humberside in no way compensated for the removal of the FM and DAB options that have been offered in the past.
The Bring back Raw Talent to BBC Radio Leeds petition to BBC Radio Leeds was written by Sam Saunders and is in the category Arts & Entertainment at GoPetition.
Bring back Raw Talent to BBC Radio Leeds