Ban MMA and Regulate Nail Salons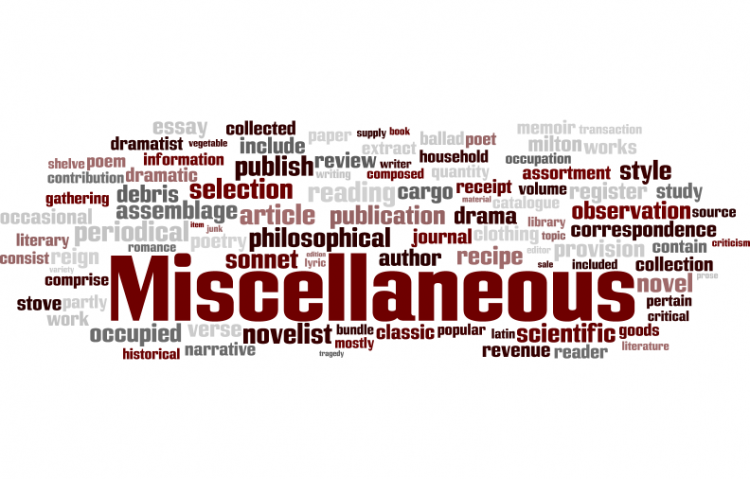 Target:

Nail and beauty industry

Region:

Website:
10 minute rule, as read in parliament
17 Mar 2008 : Column 632
Nail Bars and Special Treatment Premises (Regulation)
Dr. Phyllis Starkey (Milton Keynes, South-West) (Lab): I beg to move,
That leave be given to bring in a Bill to make provision for the licensing of nail bars and premises where tattooing, cosmetic piercing and other prescribed treatments are carried out; and for connected purposes.
A constituent of mine first drew my attention to nail bars and the potential problems posed by what one might describe as the bargain-basement end of the market. My constituent, who runs a reputable nail bar in central Milton Keynes, became very concerned by the damage that had been done to the nails of some of her customers by other, less reputable establishments. Since I first raised this issue in the House on 15 November 2007, I have received feedback from across the UK showing that this is a widespread problem —a point reflected in the wide geographical spread of the sponsors of this Bill.
It might help Members who are not familiar with the nail bar business if I briefly describe what nail bars are and the procedures they use. Nail bars are a relatively recent import from the US. They are a part of the beauty industry, and offer artificial nail extensions that can then be painted or decorated. In reputable nail bars with properly qualified nail technicians, nail extensions are created from mixing a polymer powder with a polymerising agent called ethyl methacrylate, or EMA. The resulting nail extension is flexible and easily attached to the natural nail. Unfortunately, the expansion of nail bars has led to a rise in the number using unqualified technicians and using an alternative polymerising agent called methyl methacrylate, or MMA. The agent is banned in nail bars in the United States, Australia and New Zealand, but there is no such ban in this country. The attractions of MMA to the operative is that it is much cheaper than EMA, at between a third and a sixth of the price, and that it forms the extensions more quickly, enabling non-standard nail bars to undercut the prices of the more reputable businesses.
The customer might not be aware until it is too late that MMA has serious disadvantages, however. The nail extension is much more rigid and does not adhere well to the natural nail, so the natural nail has to be drilled or etched with an electric file to help adhesion. Unlike EMA, MMA polymers continue to polymerise once attached, and the MMA penetrates and damages the nail bed. Long-term use of MMA is associated with respiratory problems and serious allergic skin reactions, and the staff using it usually protect themselves, including from the dust generated by the electric filing, by wearing gloves and masks. That ought to suggest to the customer that the use of MMA is not risk free.
The other consequence for the customer of using MMA is that the extensions are so rigid and so tightly stuck to the nail that if they get caught or jammed the natural nail can be ripped off. Pain is caused by the drilling, and the permanent ridging and damage to the natural nail and nail bed can take a long time to grow out. To compound matters, MMA extensions are much more difficult to remove than those formed with EMA. [Interruption.] I can see that I am catching the attention of the hon. Member for Putney (Justine Greening). Several of the nail bar technicians who have contacted me have shown me graphic pictures of the damage that MMA has caused to the nails of patrons of sub-standard nail bars.
One way to deal with the problem is to improve awareness among the public, particularly young girls and women, of the damage caused by MMA and the importance of ensuring that, before anyone tampers with their nails, they check that the person is properly qualified. I know of one scheme that is to be launched shortly, which will allow potential customers to check a website for reputable nail bars in their area. I very much welcome that, but simply improving public awareness will not stop the continued spread of non-standard nail bars. Such bars not only risk affecting their customers but undercut the credibility of the whole sector and those who try to provide a high-quality service.
London councils within the M25 already have the power under part II of the London Local Authorities Act 1991 —"Special treatment premises"—to license nail bars, and thus in principle to impose standards, including the appropriate level of qualification for staff and restrictions on the chemicals that can be used. However, the contacts that I have had suggest that even in London, where licensing powers exist, council licensing officers may be focusing on hygiene—that is important, because hepatitis C can be spread through the use of electric drills on nails—and may not be aware of the specific risks of MMA or of the need to check the qualifications of staff.
Outside London, the situation is even more confused. Nail bars do not come within the scope of the Local Government (Miscellaneous Provisions) Act 1982, and therefore cannot be subject to licensing. Environmental health staff can give advice on the use of chemicals, but their only enforcement powers come through the Health and Safety at Work etc. Act 1974, which is relevant to employees, not to customers. Trading standards can respond to customer complaints, but most customers do not realise that the pain and damage that they experience because of MMA are not just a normal part of the process.
Although the problem of MMA seems well known in the industry, it seems to be below the radar of public authorities. In response to earlier comments that I have made in the House, the Department of Health has told me that it has made no assessment of the public health risk of MMA in nail bars, and the Health Protection Agency has no record of ill effects to customers or employees in the last three years. The HSE 's health and safety laboratory is apparently reviewing health issues for technicians in nail bars, but it seems that, once again, the effect on the customer is being ignored—perhaps because damaged nail beds are not regarded as a terribly serious public health issue.
That is not satisfactory. Most of the customers of non-standard nail bars are likely to be young women and girls on low incomes, for whom the low prices that those businesses can charge make nail extensions seem much more accessible. Customers need to be protected from unscrupulous operators, which is why I propose that the powers already enjoyed by London councils to license nail bars and a number of other similar businesses should be extended to all local authorities across England.
The chief environmental health officer at my local council in Milton Keynes tells me that following an inspection tattooists, for example, like to have a document from the local authority as it drives the cowboy operators out of business. It helps to bring in customers if businesses can advertise that they are registered with the local authority. Among qualified nail technicians, there is also strong support for regulation. At present, an astonishing 85 per cent. of nail technicians do not have NVQ level 3 qualifications, and have no incentive to invest in the training as it gives them no competitive advantage.
A proper licensing regime across England would protect customers, drive up standards and reward those businesses investing in training. It would mean that girls and young women could use nail bars and be confident that they would suffer no ill-effects.
Question put and agreed to.
Bill ordered to be brought in by Dr. Phyllis Starkey, Ms Celia Barlow, Mr. Clive Betts, Dr. Roberta Blackman-Woods, Richard Burden, Ms Sally Keeble, Fiona Mactaggart, Chris McCafferty, Kerry McCarthy, Martin Salter, Anne Snelgrove and Margaret Moran.
Nail Bars and Special Treatment Premises (regulation)
Dr. Phyllis Starkey accordingly presented a Bill to make provision for the licensing of nail bars and premises where tattooing, cosmetic piercing and other prescribed treatments are carried out; and for connected purposes: And the same was read the First time; and ordered to be read a Second time on Friday 25 April, and to be printed [Bill 87].
Didcot MP Ed Vaizey is backing a local woman's campaign to regulate nail bars. Keeley Dennyschene, who comes from South Africa, but now lives in Tweed Drive, Didcot, runs Signature Nails.
Keeley has enlisted Ed's support to ensure that a proposal to regualte nail bars - put forward by Labour MP Phyllis Starkey, becomes law. "Until I met Keeley, not surprisingly I didn't know a whole lot about nail bars" said Ed. "But I have now discovered that some nail bars use very dangerous glues when fixing on nails, which can cause permanent and serious damage. Unless we have some form of national regulation, enforcement against these cowboys will be very patchy. That's why I am backing Keeley's campaign".
We, the undersigned, call on the Government, to issue the power to local authorities, so that they can regulate nail salons and nail technicians and ban the use of MMA nail products.
You can further help this campaign by sponsoring it
The Ban MMA and Regulate Nail Salons petition to Nail and beauty industry was written by salvatore luciano and is in the category Miscellaneous at GoPetition.
Ban MMA and Regulate Nail Salons