Back Gardens are Not Brownfield Sites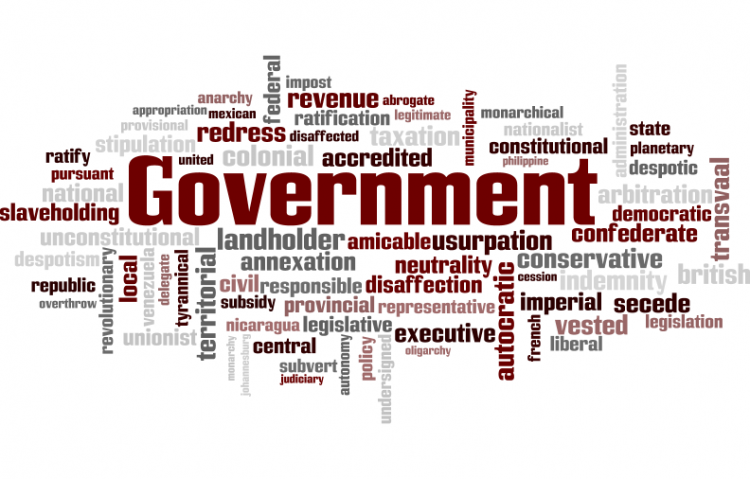 Target:

Prime Minister Gordon Brown

Region:

Website:
The Labour Government have finally made a statement in response to the Downing Street website petition: -
http://www.pm.gov.uk/output/Page14457.asp
"Whilst there is a considerable need for new housing, the Government recognises that it is important to ensure development is in the right place, and that includes preventing inappropriate development in residential areas or on garden land where it is not sustainable and other sites are available.
The Government has given new powers to councils to prevent inappropriate developments on garden land. Planning policy for housing - Planning Policy Statement 3 - which came into force in April 2007 gives local planning authorities the ability to specify different targets for different kinds of brownfield land, which distinguish between residential sites and other kinds of brownfield land. PPS3 gives local authorities greater powers to restrict garden development if they have alternative viable land available and the level of development within residential areas is much higher than intended in their plan.
The policy also places a much stronger emphasis on the quality of residential design and layout, making clear that design which is inappropriate in its context, or which fails to take the opportunities available for improving the character and quality of an area and the way it functions, should not be accepted. Local authorities also need to assess the extent to which new housing development provides, or enables access to, community green space, open space and private outdoor areas such as gardens, as well as provides for the retention or re-establishment of the biodiversity within residential environments.
PPS3 states in clear terms that there is no presumption that land is suitable for housing simply because it is brownfield, stressing the need for sites to be suitable for housing development, that are in suitable locations, and which will contribute to the creation of sustainable, mixed communities.
It is up to Local councils to use planning rules to deliver additional homes in the most suitable and appropriate location."
-------------------------------------------------------------------
Don't be fooled !
"Gordon Brown has pledged three million homes will be built by 2020, mainly on previously developed brownfield sites." according to this August 2007 BBC document: -
http://news.bbc.co.uk/1/hi/uk_politics/6947138.stm
As we all know green back gardens are classified as brownfield sites by the Labour Government and if you live within the GLA's domain you also know the Labour Mayor of London Ken Livingstone will not oppose this decision. Therefore we should expect under this Labour Government for the vast majority of the 3 million new homes by 2020 promised by Gordon Brown to be built on back garden type sites. So much for their environmental concerns !
..........................................................................................
If you live within the Greater London Assembly's area of control then you are probably feeling the effects of Mayor LIvingstone's insistance that even more houses be built. He has increased his demands on local authorites by as much as 30% for 2007-2011 compared with 2006 and should they 'obstruct' his ruling then potential penalties could result for your local Council potentially causing greater pain for Council Tax-Payers.
Hopefully you will remember this fact at the 2008 GLA elections for Mayor of London and GLA members!
A most disturbing 'blog' I have read indicates that resident's of the Lea Valley Olympics site will be re-housed throughout London to permit the Olympics development to proceed placing even greater demands for housing in other boroughs? It is as yet unknown how many people are directly affected by the move!
(28th March 2007)
----------------------------------------------------------------------
Please also sign a British Government petition: -
http://petitions.pm.gov.uk/Gardens/?signed=a374513.bbc3c6
------------------------------------------------------------------------
Here is a copy of an email which I recently received that explains what is happening in the argument against inappropriate back garden development. Please give it your full support: -
"Dear Councillor Cakebread
Further to your email of the 8th August, I can now confirm that Garden Organic will be launching its campaign to Save our Gardens in London on 24th January. (2007)
Our website for the campaign, www.saveourgardens.org.uk, is up and running, explaining what we are actually campaigning for (redefinition of gardens, not as brownfield sites), offering ideas for people to get involved (and sign our petition) and urge MPs to sign up to the new EDM which will be launched on that day.
Susan Kay-Williams, Chief Executive
Garden Organic
Ryton Organic Gardens, Coventry, CV8 3LG
Direct line: (024) 7630 8207
Fax: (024) 7663 9229
Website: www.gardenorganic.org.uk"
----------------------------------------------------------------------
My attempt in raising this petition to support Greg Clark has not been successful by the initial target timeframe of late October 2006. However, as interest continues with the campaign nationally, and further signatures are being added daily to this specific petition I have therefore decided to keep it open until further notice.
Please forward this url to interested parties and encourage others to join the campaign.
My thanks to you all for your support !
Brian
........................................................
Here is an email I have received from Greg Clark which provides the latest news on this now failed Private Member's Bill: -
"Subject: Protection of Private Gardens Bill
I'm writing to update you on the campaign to protect garden land from unsustainable and opportunistic development.
On the 20th October, my Protection of Private Gardens Bill came before the House of Commons for its third and final chance to receive a 'Second Reading' and proceed to the next stage in the legislative process. Sadly, and as on the previous two occasions, the Government used a Parliamentary procedure to block further progress. This is especially disappointing given that MPs from all parties gave their support to the bill.
However, while Ministers have succeeded in stopping the bill in this Parliamentary Session, they have failed to bury the issue. The campaign against garden grabbing has been featured in national and local newspapers, as well as on radio and television programmes including the Today programme on Radio 4 and Tonight with Trevor Macdonald on ITV1. I've received thousands of letters, e-mails and other messages of support for my campaign. People up and down the country are fighting to protect precious green space from garden grab developments.
It has become increasingly clear to me that this is too big and important an issue to be dealt with by just one MP. From meetings I've had with organisations representing local residents, gardeners and conservationists, there seems to be strong support for a broad-based campaign against garden grabbing.
I'm glad say I've joined forces with Garden Organic, a charity you may have heard of. They've agreed to help with the operation of the campaign, and will keep anyone interested in touch with the latest developments. If for any reason you don't want to be on the campaign mailing list, please let me know.
In any case, I hope you will stay involved with the ongoing fight to save our gardens.
Greg Clark MP"
--------------------------------------------------------------------------------
Back gardens are being surreptitiously used as brownfield sites to push through the inordinate UK housing programme, primarily in the South-East of England, as advocated by John Prescott from his former Office of the Deputy Prime Minister role.
A 'Protection of Private Gardens Bill' has been proposed by Greg Clark MP. When the Bill came up for its Second Reading on 14 July 2006 the Government whip objected to the further progress of the Bill (just as they did in May 2006) and, as a result of constraints on Parliamentary time, it was not debated.
However, the Bill will return to Parliament on the 20th October 2006, a final opportunity for it to receive a 'Second Reading' and proceed to the next stage in the Parliamentary process.
A successful Bill should ensure Brownfield inner city and town sites, which will probably include low-cost homes, where most attention is required will be the primary focus for development.
--------------------------------
"EDM 2130
REMOVAL OF GARDENS FROM BROWNFIELD DEFINITION
10.05.2006
Clark, Greg
That this House shares the concern of communities throughout the United Kingdom over the scale of residential development on garden land; recognises that the density and speed of such development can cause irreparable damage to neighbourhood character and cohesion; notes that the loss of garden land threatens urban biodiversity and environmental sustainability in towns and cities; further notes that garden land developments rarely exceed the threshold at which affordable housing must be provided and displaces the regeneration of derelict land; believes the official classification of garden land as brownfield to be inappropriate and misleading; and therefore urges the Government to amend all relevant planning guidance to remove gardens from the definition of previously developed land and thereby return decisions over proposed garden land developments to the discretion of local planning authorities."
I support MP Greg Clark's 'Protection of Private Gardens Bill', and to therefore put an end to back gardens being classified as brownfield sites.
You can further help this campaign by sponsoring it
The Back Gardens are Not Brownfield Sites petition to Prime Minister Gordon Brown was written by Cllr Brian Cakebread and is in the category Government at GoPetition.
Back Gardens are Not Brownfield Sites