Appel pour le maintien des émissions de RFI en langue russe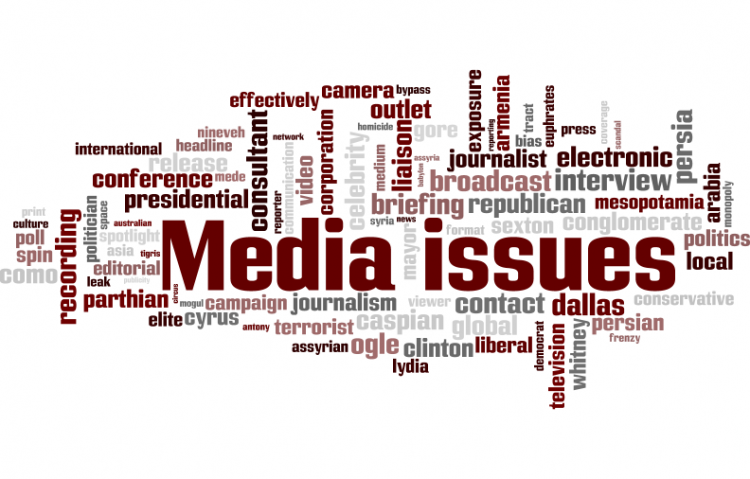 Target:

Правительству Франции

Region:
Appel pour le maintien des émissions de RFI en langue russe
« Il faut parler aux Russes »
B.Kouchner, le 28 octobre 2008
Nous apprenons avec consternation que la Direction de Radio France Internationale s'apprêterait à fermer la diffusion radio des émissions en langue russe de RFI.
Ces émissions sont le seul vecteur russophone dont dispose la France pour porter les valeurs de la démocratie dans l'espace post-soviétique, pour y faire rayonner la culture française et y soutenir la Francophonie.
En Russie, aujourd'hui, les droits de l'homme et la liberté de parole ne sont pas respectés. Museler la critique et contrôler l'information, tels sont les principes que les autorités imposent à leurs médias. Les journalistes paient de leur vie le droit d'informer. Le correspondant du service russe de RFI, M. Giga Tchikhladze, a été tué le 8 août dernier en Ossétie du Sud, le lendemain du déclenchement du conflit russo-géorgien.
Dans ce contexte tragique, la Direction de RFI s'apprêterait à fermer la diffusion des émissions russes de RFI sur ondes courtes dès le 31 janvier 2009.
Seul subsisterait le site Internet en langue russe de RFI, lancé il y a moins de 6 mois. Ce site connaît déjà un succès certain mais il reste bloqué par les moteurs de recherche russes. Ceci concorde parfaitement avec la politique de Moscou qui, à l'instar de la Chine, projette de construire une « Grande Muraille » pour isoler le web russe du reste du monde.
Selon les données statistiques russes officielles (en date du 30 septembre 2008) seulement un foyer russe sur cent – essentiellement à Moscou et Saint-Pétersbourg - a un accès facile à l'internet. L'internet est d'accès encore plus difficile en Ukraine et autres ex-républiques soviétiques, sans compter que la Russie, le Bélarus et les républiques d'Asie centrale contrôlent étroitement l'internet et les réseaux téléphoniques.
L'abandon des ondes courtes rendra donc la voix de la France totalement inaudible.
Au nom du respect des principes de la liberté de l'information, et pour contribuer au maintien et au renforcement de la démocratie en Russie et dans tous les pays de l'ex-URSS , nous demandons aux autorités françaises compétentes de revenir sur cette décision qui a été accueillie avec un sentiment d'incompréhension et d'indignation par les auditeurs de la rédaction russe de RFI en Russie, ainsi qu'en Ukraine, Bélarus, Géorgie, Kirghizstan et dans d'autres Etats de l'espace post-soviétique.
Призыв за сохранение русскоязычного вещания Международного французского радио RFI
«Нужно говорить с Россией»
Б.Кушнер, 28 октября 2008
Международное французское радио RFI ведет передачи на русском языке с 1984 года.
Поддержка французского языка, французских и европейских демократических ценностей, популяризация французской культуры в пост-советском пространстве, — это принципы, которые защищает русская редакция RFI, единственный русскоязычный вектор распространения информации из Франции.
В сегодняшней России власти ведут наступление на свободу слова и ущемляют права человека. Критические голоса умолкают, информация поставлена под контроль — таковы следствия тех принципов, которые российские власти навязывают собственным СМИ.
Журналисты платят своими жизнями за право информировать. Внештатный корреспондент русской редакции RFI Гига Чихладзе был убит в Южной Осетии 8 августа, на следующий день после начала российско-грузинского конфликта.
Еще один независимый русскоязычной источник информации скоро перестанет существовать. Окончательное закрытие русского вещания RFI на коротких волнах из Франции намечено на 31 января 2009 года.
Единственными средствами распространения информации на русском языке дирекция RFI предлагает сделать интернет и мобильную телефонию. Но ликвидация коротковолнового вещания на страны, где интернет и коммуникационные сети сегодня находятся под контролем (Россия, Беларусь, Туркменистан, Узбекистан) и лишь малая часть населения имеет доступ во всемирную сеть, приведет к тому, что голос Франции там станет теперь недоступен.
Во имя уважения принципа свободы информации и для внесения вклада в укрепление демократии в России и странах бывшего СССР мы просим французские компетентные инстанции пересмотреть это решение, которое вызывает непонимание и возмущение среди слушателей русской редакции RFI в России, Украине, Беларуси, Грузии, Киргизии и других государствах пост-советского пространства.
You can further help this campaign by sponsoring it
The Appel pour le maintien des émissions de RFI en langue russe petition to Правительству Франции was written by SOS RFI and is in the category Media Issues at GoPetition.
Appel pour le maintien des émissions de RFI en langue russe