Action Now to Save the Gulf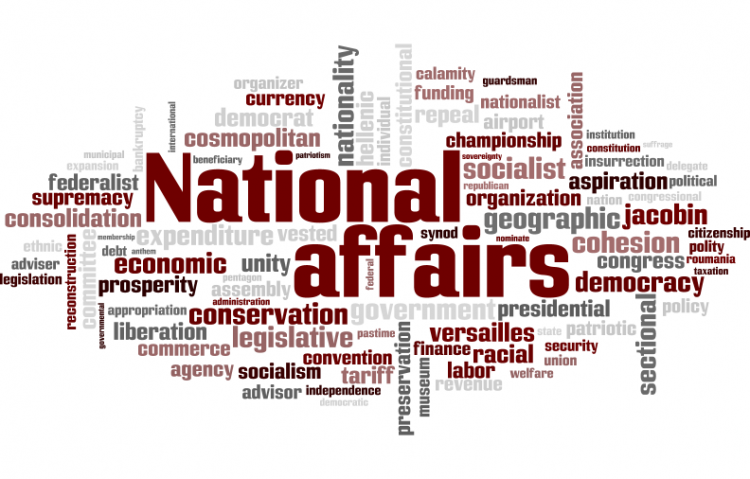 Target:

President Obama and BP

Region:

Website:
SIGN PETITION AT BOTTOM OF PAGE. THANK YOU.
We are the "SMALL PEOPLE" of the Gulf Coast States.
We will not stand idly by and let the "BIG PEOPLE" destroy us, our jobs, our industries, our communities and our country. We may be small but we are many and so are our friends around this great nation.
We, the "Small People" are the oil industry. Stop demonizing us.
We will take our lives back from the "BIG PEOPLE", the outsiders from Washington and other foreign countries that have caused this preventable disaster. The "BIG PEOPLE" are making the problem worse through their incompetence, inaction, exploitation and politicization of this crises.
We are tough, proud, hardworking, innovative and independent.
We know how to solve problems and this problem can be solved if BP and Washington get out of the way.
We are even more concerned about protecting the environment than all the environmentalists, media and academics combined. The Gulf is our heart and our soul; our livelihood and our inspiration. Fishing, oil and gas production and tourism have been our lifeblood for generations.
We will not let BP and Washington destroy, in 60 days, what we have built for generations.
We will survive because if we don't it will be the beginning of the end of America as we know it.
We will ween ourselves off of oil and gas when our enemies do the same. Until then they will take our oil if we don't. The reality is today there is no technology to replace fossil fuels; only the technology to make it safer and cleaner. Even a brief moratorium will force the best rigs and technology to quickly leave U.S. waters guaranteeing the destruction of the industry. This will dangerously weaken our national defenses.
We can get the well controlled and we will clean up and restore our environment better than before!
We will make BP and Washington pay for the catastrophy they have inflicted on us and our country.
In the meantime, we refuse to become dependent on BP and Washington.
We are the ones that will fix this. We want our jobs and our lives back and we want them now!
President Obama: Your ill-conceived moratorium and Washington's failure to act, instead of blame, is cutting off the lifeblood of our people. When our blood stops flowing, it won't matter if the leak is stopped, the Gulf Coast will already be dead and so will America.
Washington and BP have had their chance and have failed. The real disaster in the Gulf is what the government and BP are causing by not taking the following immediate actions.
This call to action is the opportunity to begin a nationwide economic recovery.
WE THE PEOPLE OF AMERICA call on President Obama and BP to:
1. Immediately remove the moratorium on oil drilling.
2. Immediately order Robert Dudley, BP Executive-in-Charge, to report to an Emergency Oil Industry Task Force, to be formed by the American Petroleum Institute (API), to provide expert advise to direct the control and containment of the well.
3. Immediately stop the use of Corexit and other harmful dispersants.
4. Immediately sign waiver of Jones Act to allow foreign vessels to be deployed in the Gulf to in a massive effort to contain, collect, store and transport spilled oil.
5. Immediately initiate worldwide solicitation of donations of vessels and equipment to aid in oil intervention and clean-up offshore and onshore.
5. Immediately complete review of all oil drilling rigs to insure safe operation according to API and industry standards. Suspension of drilling by any rig shall be by exception only.
6. Immediately delegate authority to Gulf State Governors to protect their shorelines by all means necessary without intervention or delays by federal agencies.
7. Immediately allocate unspent Economic Recovery Funds to Governors for disaster response.
8. Immediately delegate command and control of all containment, collection and clean-up activities in offshore Gulf waters to U.S. Coast Guard.
9. Immediately approve expansion of safe production and safe drilling and proceed with review and approval of all pending lease applications in accordance with safety practices and procedures.
10. Immediately lift restrictions and reopen fishing areas in safe Gulf waters.
11. Immediately implement a plan to "Americanize" the Gulf oil industry by leasing to U.S. companies, with U.S. executives, scientists, engineers, technicians and skilled workers.
12. Immediately bill BP for reimbursement of ongoing direct costs of clean-up and recovery by local, State and federal government, as well as all the economic damages caused by the oil spill.
13. Immediately stop the demonizing of the oil industry. The "Small People" are the oil industry!
The American Petroleum Institute shall immediately form a Consortium of Private Sector Oil Industry Companies that shall propose targets for voluntary contributions from their oil revenues to create a private sector Gulf Environmental Fund (GEF).
The Gulf Environmental Fund shall be administered by Gulf State Governments to mount the most massive environmental clean-up and restoration in history.
GEF will mount a nationwide voluntary private sector fund raising program to promote action programs to demonstrate innovative technologies and products to cleanup and restore the Gulf environment which will become the basis for a new industry that can be exported around the world.
If America can when a World War, we can win this battle. The battle lines should have been drawn April 20, but it is not too late.
You can further help this campaign by sponsoring it
The Action Now to Save the Gulf petition to President Obama and BP was written by "The Small People" and is in the category National Affairs at GoPetition.
Action Now to Save the Gulf