50% LOCAL CONTENT IN RADIO & TV IN T&T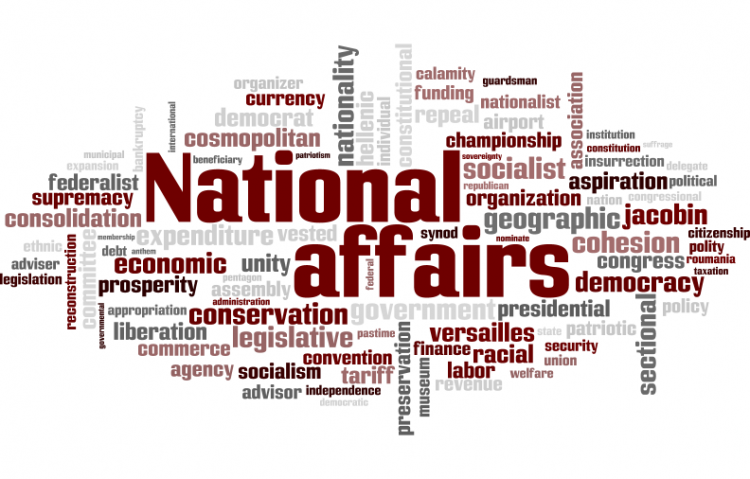 Target:

The Prime Minister of Trinidad & Tobago

Region:

Website:
At present the Creative & Cultural Sector of Trinidad & Tobago earns about $1.9 billion for the local economy. The Artists' Coalition of Trinidad & Tobago (ACTT) believes that this sector can earn over $6 billion annually within 4 years if certain programmes are implemented. One of the most important of these interventions is the passing of 50% local content quotas on all Broadcast media in this our 50th year of Independence. 50/50- or 50 for 50!
In March 2001 the Recording Industry Association of Trinidad and Tobago (RIATT)- an organisation representing the interests of individuals and entities involved in the recording of all genres of local music, organised a march in downtown Port of Spain, to protest the lack of airplay for locally produced music. In 2003 and 2004 marches followed led by the Entertainment Industry Coalition- the original name for ACTT. Since the 1970s strong articulate lobbies existed for local content in television led by advocates such as Christopher Laird of Banyan and Fred Thornhill of Advance Dynamics. To date, various cultural activists and Interest groups have consistently pleaded for 50% local content- to no avail.
These protests articulated the need to pass local content quotas- just as countries such as Canada, Brazil, France and Northern Ireland have done to protect their cultural identity and products. Most countries in the world now are passing local content legislation and making it the foundation of the building of their Creative Industries- the 2nd largest industries in the world, worth trillions. We are certain when local content legislation is passed in Trinidad and Tobago, it will foster an economic and creative Renaissance- as well as strengthen our cultural sovereignty and national pride.
One of the principal misconceptions faced by the cultural fraternity is what constitutes 'local content'. Many believe we are asking to have legislation passed for radio stations to play 'wine and jam' music all day long. On the contrary, local content is not limited to only indigenous musical forms such as soca, chutney, parang, rapso, calypso and so on; but includes other genres of locally produced music such as hip hop, rock ,r n b, pop, jazz and gospel to name a few. There is more than enough quality music recorded in all these genres to fulfill any radio playlist...
Local content legislation will also provide the opportunity for increased revenue collected by Local Copyright Management Organisations (CMO's). The greater part of this revenue collected from broadcasters will remain within the local economic system rather than be exported to owners and creators of foreign content. This will subsequently lead to an Increase in royalty distribution to local artistes.
Increased paid content in local TV and film will also result in downstream expansions in local theatre, fashion, visual arts, and other forms and be the arrowhead of exporting our Creative Industries to the world. The local Oil and Gas sector has local content quotas and the architectural and consulting sectors are also battling for local content in their sectors as well.
The Artists' Coalition of Trinidad and Tobago (ACTT)- in collaboration with the Recording Industry Association of Trinidad and Tobago (RIATT)- has embarked on an initiative to petition the government to initiate 50% local content legalization.
Even though we operate with 38 radio stations and 9 TV stations, the ratio of locally produced content compared to foreign content is about 5- 10% to 95- 90%.
We are calling on all artists and patriots to take action and join forces with us to effect change on this particular issue. Most broadcasters are against broadcast quotas. They argue "taste can't be legislated; the customer decides what is popular". How can one determine what is popular when choices are limited or alternatives not presented? This attitude existed everywhere in the world before the passage of the legislation- and was quickly dispelled when the flood of quality local content followed.
Another mindset among broadcasters is local content is inferior and will lead to a decrease in listener-ship and viewership- and in turn deter advertisers from them as a marketing medium. In fact local content has increased profits of broadcasters and advertisers everywhere it has been introduced- despite these same protests...
Sign this petition and strengthen our lobby as we continue to champion the need for Local Content Legislation. We are very close to winning these negotiations. We need your voice to tip the scales.
We the undersigned are calling on the Government to bring to Parliament 50% local content legislation on all broadcast media.
You can further help this campaign by sponsoring it
The 50% LOCAL CONTENT IN RADIO & TV IN T&T petition to The Prime Minister of Trinidad & Tobago was written by Artists Coalition of Trinidad & Tobago (ACTT) and is in the category National Affairs at GoPetition.
50% LOCAL CONTENT IN RADIO & TV IN T&T