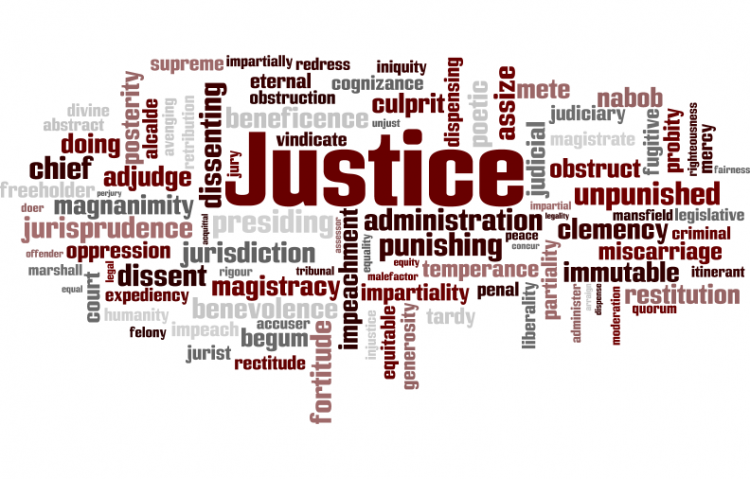 Target:

Ελληνες πολιτες

Region:

Website:
Το όνομα της Ομάδας μας ειναι Η ομάδα ΕΨΙΛΟΝ. Ονομαστήκαμε ΕΤΣΙ θέλοντας να δηλώσουμε οτι δεν περιμένουμε κανέναν να μας σώσει και ΟΤΙ είμαστε ΔΙΑΤΕΘΕΙΜΕΝΟΙ να ΠΡΑΞΟΥΜΕ τα οσα χρειάζεται ωστε να βγούμε τοσο απο την '' κριση" οσο και να βαδίσουμε πλεον στον Δρόμο της δημιουργίας και της ανάπτυξης. Έχουμε κουραστεί να είμαστε θεατές και ΑΦΟΥ κανείς δεν μας δινει τον λογο θα τον πάρουμε μονοι μας.
Θέλουμε να δημιουργήσουμε μια ομαδα οπου θα συμμετέχουν άνθρωποι απο ολες τις κοινωνικές καστες. ΘΕΛΟΥΜΕ ολα τα επαγγέλματα να θέσουν τις απόψεις του σχετικα με το πως θα ΜΠΟΡΟΥΣΑΜΕ να αναβαθμίσουμε αυτή τη χώρα και με ποιο τροπο το επάγγελμα τους θα ήταν ωφέλιμο για τους άλλους.
Ψηφίζω και ΔΗΛΩΝΩ ΣΥΜΜΕΤΟΧΗ στην ΔΗΜΙΟΥΡΓΙΑ μιας ερευνητικής ομάδας με ΣΚΟΠΟ να ορθοποδήσει η Χώρα μου και να δημιουργηθούν οι συνθήκες για αυτονομία και ανάπτυξη.
Ο τρόπος ΠΑΡΟΥΣΙΑΖΕΤΑΙ σε δυο σκέλη.
ΣΚΕΛΟΣ ΠΡΩΤΟ: Ένωση όλων των ομάδων, συλλόγων, πανεπιστημίων, συνδικάτων κτλ κάτω από το πρίσμα της συλλογικής ανάπτυξης. Θέλουμε όλοι να γνωρίζουν την ύπαρξη αυτής της ΠΡΩΤΟΒΟΥΛΙΑΣ και να ΣΥΜΜΕΤΕΧΟΥΝ στο ΟΡΑΜΑ μας.
ΣΚΕΛΟΣ ΔΕΥΤΕΡΟ: ΔΗΜΙΟΥΡΓΙΑ ΕΡΕΥΝΗΤΙΚΗΣ ΟΜΑΔΑΣ.
Σε αυτό το μέρος του σχεδίου θέλουμε όλοι να εξετάσουν την φύση εργασίας τους και τον τρόπο με τον οποίο οραματίζονται την ανάπτυξη και να καταθέσουν μια έκθεση όπου θα έχουν ένα πρόγραμμά μιας τετραετίας. Σε αυτή την έκθεση πρέπει επίσης να να προβλέψουν αναλυτικά τον εξοπλισμό που τους χρειάζεται έτσι ώστε να προβλεφθεί και να αναπτυχθεί βιομηχανία κατασκευής των εξοπλισμών.
ΕΠΙΣΗΣ αναζητούμε συνεργασία των πανεπιστημίων για την περαίωση και μελέτη των εκθέσεων. Οικονομολόγοι και κρατικοί φορείς μας είναι αναγκαίοι ώστε να αναλύσουμε την βιωσιμότητα της έρευνας.
Φορείς όπως ΙΚΑ, ΟΓΑ, ΤΕΒΕ και ΟΑΕΔ θα είναι απαραίτητες πηγές για να αναλύσουμε το δυναμικό της χωράς. Όμως περισσότερο απαραίτητοι είμαστε ΟΛΟΙ ΕΜΕΙΣ και το ΟΡΑΜΑ μας.
Εαν και εσυ είσαι ένας απο αυτούς που θέλουν την ΕΛΛΑΔΑ χώρα ΠΑΡΑΔΕΙΓΜΑ και ΟΡΑΜΑΤΙΖΟΝΤΑΙ μια ΚΑΛΥΤΕΡΗ ΖΩΗ για τις επόμενες ΓΕΝΕΕΣ δώσε μας τα ΦΩΤΑ σου.
Ηλεκτρονικο ταχυδρομειο
Γεωργια Τσοτσολη
yulie_tso@hotmail.com
Ελευθεριος Μακριδοπουλος alexandros.3e@hotmail.com
You can further help this campaign by sponsoring it
The ΠΡΟΚΗΡΥΞΗ ΟΜΑΔΑΣ ΕΨΙΛΟΝ petition to Ελληνες πολιτες was written by Georgia and is in the category Justice at GoPetition.
ΠΡΟΚΗΡΥΞΗ ΟΜΑΔΑΣ ΕΨΙΛΟΝ