ΟΧΙ ΣΤΟ ΚΟΨΙΜΟ ΤΗΣ ΠΡΩΪΝΗΣ ΕΝΗΜΕΡΩΣΗΣ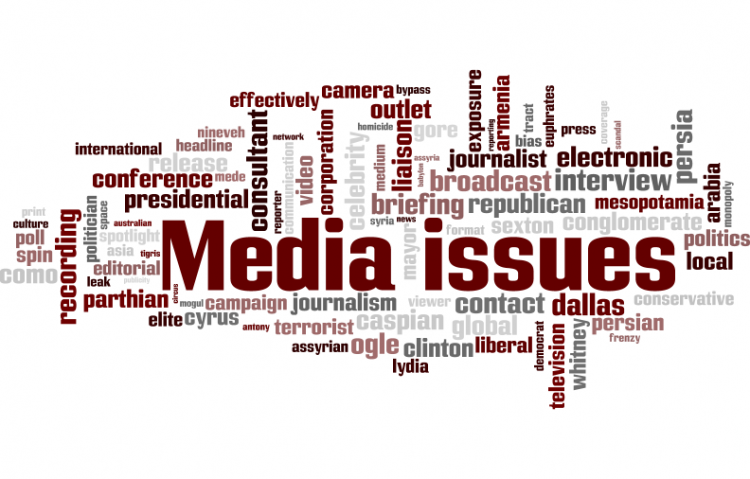 Target:

Ε.Ρ.Τ. ΑΕ

Region:
Για τρίτη φορά επιχειρείται το κόψιμο της εκπομπής "ΠΡΩΪΝΗ ΕΝΗΜΕΡΩΣΗ".
ΟΧΙ ΣΤΟ ΚΟΨΙΜΟ ΤΗΣ «ΠΡΩΙΝΗΣ ΕΝΗΜΕΡΩΣΗΣ»
Mε έκπληξη και αγανάκτηση πληροφορούμαστε ότι επιχειρείται για τρίτη φορά το κόψιμο της εκπομπής ΠΡΩΙΝΗ ΕΝΗΜΕΡΩΣΗ, η οποία, σημειωτέον, βρίσκεται στις πρώτες θέσεις της τηλεθέασης, προσφέροντας αντικειμενική και έγκυρη ενημέρωση.
Μας ανησυχεί ιδιαίτερα το γεγονός ότι μια εκπομπή η οποία βρίσκεται πολύ πιο μπροστά στις προτιμήσεις των τηλεθεατών από άλλες της δημόσιας τηλεόρασης και έχει την αποδοχή χιλιάδων πολιτών, επιστημονικών και κοινωνικών φορέων, παραμερίζεται με πρόσχημα τη δυσκολία ανανέωσης συμβάσεων, ενώ την ίδια στιγμή η ΕΡΤ στελεχώνεται με νέα πρόσωπα, στα οποία δίνονται υψηλότατες αμοιβές.
Οι τηλεθεατές, φίλοι της ΕΡΤ και πολίτες που θέλουμε να παρακολουθούμε ποιοτικές εκπομπές από τη Δημόσια Τηλεόραση και Ραδιοφωνία, όπως ορίζει η φιλοσοφία της, σκοπός άλλωστε για τον οποίον πληρώνουμε στο ελληνικό δημόσιο; ΖΗΤΑΜΕ η διοίκηση της ΕΡΤ και η πολιτική ηγεσία να προβούν στις αναγκαίες ενέργειες, ώστε να αποφευχθεί η εκ νέου διακοπή της ΠΡΩΙΝΗΣ ΕΝΗΜΕΡΩΣΗΣ, να διατηρηθεί αυτό το βήμα πολυφωνίας και δημοκρατικού διαλόγου, και να παραμείνουν οι δημοσιογράφοι παρουσιαστές Κώστας Αρβανίτης και Μαριλένα Κατσίμη, καθώς και όλα τα μέλη της ομάδας της εκπομπής τα οποία συνεισφέρουν σε αυτό το αποτέλεσμα. Η αντικατάστασή τους συνιστά ωμή πολιτική παρέμβαση, η οποία είχε επιχειρηθεί και στο παρελθόν, και μας βρίσκει κατηγορηματικά αντίθετους. Ας αποδείξει η διοίκηση της ΕΡΤ και η κυβέρνηση ότι σέβονται το θεσμό της δημόσιας τηλεόρασης, την πολυφωνία και την αντικειμενική ενημέρωση, δίνοντας τη δυνατότητα να συνεχιστεί η εκπομπή.
You can further help this campaign by sponsoring it
The ΟΧΙ ΣΤΟ ΚΟΨΙΜΟ ΤΗΣ ΠΡΩΪΝΗΣ ΕΝΗΜΕΡΩΣΗΣ petition to Ε.Ρ.Τ. ΑΕ was written by Petros Triantos and is in the category Media Issues at GoPetition.
ΟΧΙ ΣΤΟ ΚΟΨΙΜΟ ΤΗΣ ΠΡΩΪΝΗΣ ΕΝΗΜΕΡΩΣΗΣ