Μohamad Αbdelgawad Must Receive Political Asylum in Greece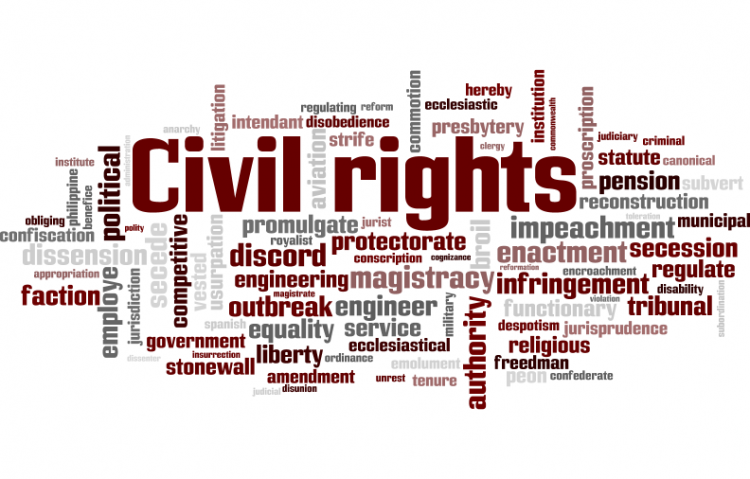 Target:

Greek Asylum Service

Region:
Μohamad Αbdelgawad left his native Egypt because the dictatorship ruling that country threatened his life. Having lived and worked for many years in France, he returned to his homeland after the Arab Spring. He did not expect that a new dictatorship would repeatedly threaten his life because he had uploaded a video showing regime forces kill peaceful protesters. On April 2016, on arrival at the Greek island of Lesvos, he was interned in Moria concentration camp for refugees. His first application for political asylum was refused last July.
Τhis rejection had nothing to do with the merits of his clear cut case, which deserves asylum according to the Geneva Convention of 1951 and other international legal instruments. Refugees cannot be expelled to states where their life or liberty are in danger, and this is definitely the case for Μohamad. But the European Union supports the dictatorship of Sisi in Egypt, and Greece signals to Sisi's opponents that they are not welcome.
Greek authorities decided to expel Μohamad using the infamous EU-Turkey agreement of 2016, condemned by Amnesty International, Human Rights Watch, Save the Children, and many other international organisations. This agreement provides for returning to Turkey refugees arriving at the Aegean islands, on the grounds that Turkey is a safe country for them. Which demonstrably it is not. The United Nations High Committee for Refugees (UNHCR) has stated formally that, lacking unimpeded access to the returned refugees to Turkey, it cannot even effectively monitor the returns. Worse, UNHCR confirms that few of even the Syrian refugees readmitted from Greece acquire temporary protection in Turkey. Most simply disappear. In these conditions Egypt can easily secure the return of Μohamad.
On December 12th, 2016, Μohamad was transferred to the Lesvos Police Headquarters, awaiting to be sent to Turkey, whence he can be extradited to certain torture and death in Egypt. Using the only means left to him, his own life, he started a hunger strike on December 13th. After the inevitable deterioration of his health, he was transferred to a public hospital on January 10th, 2017. Medical personnel protected him from the extradition, which was scheduled for January 13th. The local doctors' union mobilised in his support, demanding from the Greek authorities to cancel his deportation, and also to protect him from the police. The latter did not allow hospital doctors to give him proper care, and even demanded, during his hunger strike, his return from the hospital to police custody.
Mohamad's hunger strike continued for 53 days, till his illegal detention was stopped on the 3rd of February. Having recovered enough to leave the hospital, he now walks free, but his health is still in danger, and his life too. Greek authorities do all in their power to expel him. If his renewed claim for asylum is rejected, he can be rearrested and extradited at any moment. His only protection is a wave of solidarity from Greece and abroad.
On the details of Μohamad Αbdelgawad's case (in English) see: http://musaferat.espivblogs.net/about-the-threat-to-deport-mohamed-a/
The Doctors' Union announcement on Μohamad Αbdelgawad (in Greek): https://www.kar.org.gr/2017/01/23/15012017-e-iatron-esy-lesvou-psifisma-allilengyis-ston-egyptio-apergo-pinas-ergnews-refugeesgr/
List of 22 Greek humanitarian, religious, and political organisations that support Μohamad's struggle (in Greek): http://www.era-aegean.gr/?p=21858
Μohamad Αbdelgawad's letter (in Arabic, English, and Greek): musaferat.espivblogs.net/a-letter-from-the-hunger-striker-mohamed-a-03-01-17/
UNHCR's Lack of access to refugees in Turkey (in English): http://europa.eu/rapid/press-release_MEMO-16-1664_el.htm
Greece can and must avoid becoming directly responsible for Mohamad's eventual torture and murder in the hands of the Egyptian dictatorship.
We demand that the Asylum Service of Greece accepts Μohamad Αbdelgawad's new demand for asylum, that he is not sent to Turkey, and that his just and lawful demands be granted. We ask the Greek authorities to ensure that all political refugees from Egypt receive protection, according to the law, the Constitution, and international treaties, instead of being sent to be tortured and killed by the Egyptian dictatorship.
You can further help this campaign by sponsoring it
The Μohamad Αbdelgawad Must Receive Political Asylum in Greece petition to Greek Asylum Service was written by Spyros Marchetos and is in the category Civil Rights at GoPetition.
Μohamad Αbdelgawad Must Receive Political Asylum in Greece