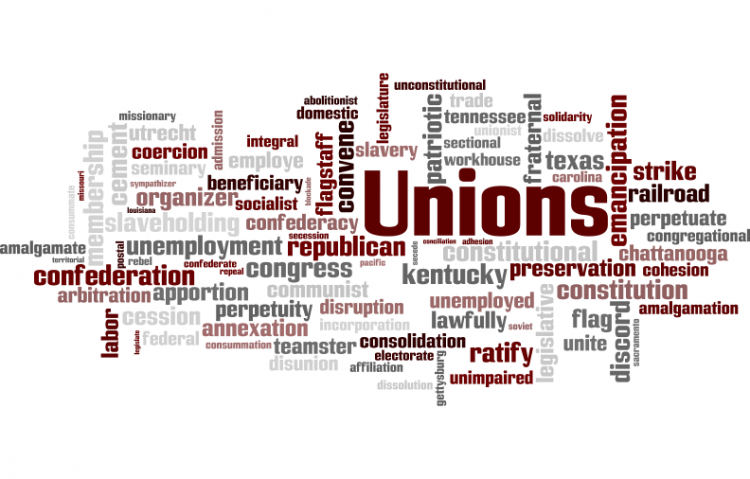 Target:

ΑΝΟΙΧΤΗ ΠΡΩΤΟΒΟΥΛΙΑ ΑΛΛΗΛΕΓΓΥΗΣ ΣΤΗ ΒΙΟΜΕ

Region:

Website:
Το κείμενο που ακολουθεί συντάχθηκε από την Ανοιχτή Πρωτοβουλία Αλληλεγγύης (Θεσσαλονίκης), και συνυπογράφουν δεκάδες σωματεία, εργατικά σχήματα και πολιτικές συλλογικότητες απ' όλη την Ελλάδα. Η συλλογή υπογραφών συνεχίζεται.
ΕΜΕΙΣ ΜΠΟΡΟΥΜΕ!
Οι εργάτες της Βιομηχανικής Μεταλλευτικής πετούν το γάντι στο χρεοκοπημένο πολιτικό σύστημα και καλούν όλους τους εργάτες να αναλάβουν τη παραγωγική διαδικασία στα χέρια τους. Οι ίδιοι τολμούν να κάνουν την αρχή παίρνοντας στις 12 Φλεβάρη το εργοστάσιο στα χέρια τους με διαδικασίες άμεσης δημοκρατίας και συνδικαλισμού βάσης.
Η εξαφανισμένη εδώ και δυο χρόνια εργοδοσία, μπροστά στην αποφασιστικότητα των εργατών, κινεί τη τελευταία στιγμή διαδικασίες για να διασφαλίσει τα δικαιώματά της και να εμποδίσει την επανέναρξη λειτουργίας του κάτω από τον έλεγχο των εργατών. Το κράτος και η κυβέρνηση κωλυσιεργεί να δώσει απαντήσεις ποντάροντας στην οικονομική εξαθλίωση των εργαζομένων.
Όμως ο αγώνας των εργατών της ΒΙΟ.ΜΕ, δεν επιδέχεται αναβολές. Είναι η πρώτη πράξη αποπομπής των καπιτα-ληστών από τη παραγωγική διαδικασία, σε συνθήκες οξύτατης κοινωνικής κρίσης και απόλυτης χρεοκοπίας του συστήματός τους. Η τύχη της ΒΙΟ.ΜΕ δεν θα κριθεί μόνο στα όρια του εργοστασίου αλλά και στο επίπεδο της συνολικού κοινωνικού αγώνα κι αντιμετώπισης του κράτους έκτακτης ανάγκης, που εφαρμόζει το μνημονιακό πρόγραμμα κοινωνικής καταστροφής με τις δυνάμεις καταστολής και την επίκληση στρατιωτικών νόμων. Γι' αυτό, μέσα στις συνθήκες της μαζικής ανεργίας και της απόλυτης εξαθλίωσης, το σημαντικότερο καθήκον παραμένει η επέκταση του αγώνα των εργατών της ΒΙΟ.ΜΕ σε όλα τα εργοστάσια και επιχειρήσεις που εγκαταλείπονται, κλείνουν, πτωχεύουν, απολύουν.
Ο αγώνας των εργατών της ΒΙΟ.ΜΕ,για την αυτοδιαχείριση της παραγωγής, είναι αγώνας ζωής και θανάτου για όλους τους ανέργους, τους εργαζόμενους, για ολόκληρη τη κοινωνική πλειοψηφία.
Ο αγώνας των εργατών της ΒΙΟ.ΜΕ είναι αγώνας για μία κοινωνία χωρίς αφεντικά και εκμετάλλευση, είναι αγώνας όλων μας!
Θα νικήσουμε!
You can further help this campaign by sponsoring it
The ΚΕΙΜΕΝΟ ΣΤΗΡΙΞΗΣ petition to ΑΝΟΙΧΤΗ ΠΡΩΤΟΒΟΥΛΙΑ ΑΛΛΗΛΕΓΓΥΗΣ ΣΤΗ ΒΙΟΜΕ was written by Ανοιχτή Πρωτοβουλία Αλληλεγγύης στη ΒΙΟΜΕ and is in the category Unions at GoPetition.
ΚΕΙΜΕΝΟ ΣΤΗΡΙΞΗΣ