ΘΑΝΑΤΙΚΗ ΠΟΙΝΗ ΣΤΗΝ ΕΛΛΑΔΑ - ΕΠΑΝΑΦΟΡΑ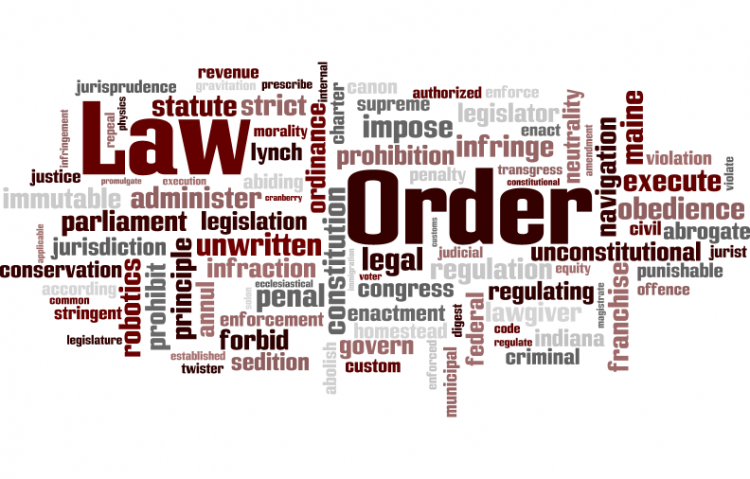 Target:

ΕΛΛΗΝΙΚΗ ΚΥΒΕΡΝΗΣΗ

Region:

Website:
Θεωρούμε ότι η Θανατική Ποινή είναι ο μόνος τρόπος για να αποτραπούν ειδεχθή εγκλήματα όπως η ληστεία μετά φόνου, ο βιασμός και φόνος ανηλίκων, ο φόνος εκ προμελέτης αστυνομικών οργάνων, το μεγαλεμπόριο ναρκωτικών κλπ. Η υποκριτική στάση ορισμένων πολιτικών και άλλων κρατικοδίαιτων φιλανθρωπικών οργανώσεων (ΜΚΟ) δημιούργησαν στην Ελλάδα ένα κλίμα ασυδοσίας όπου εκτελούνται αθώοι αστυνομικοί και καταστρέφονται χιλιάδες νεαρά παιδιά από τους μεγαλέμπορους ναρκωτικών.
Οι βιαστές και φονιάδες μικρών παιδιών μπορούν μετά από χρόνια να κυκλοφορούν στους δρόμους με άδεια από τις φυλακές τους. Σατανιστές που έχουν διαλύσει τα κρανία νεαρών γυναικών για να ερεθιστούν επιστρέφουν και πάλι στους δρόμους για να επαναλάβουν τα εγκλήματά τους. Λαθρομετανάστες που σφάζουν οικογενειάρχες τυγχάνουν των ευεργετικών διατάξεων της άθλιας νομοθεσίας που θέσπισαν αυτοί που διεκδικούν την ψήφο των απολίτιστων ανώνυμων Ταλεμπάν. Αυτόματα επιθετικά τυφέκια μάχης κυκλοφορούν στο λιανικό εμπόρια στην Ελλάδα και χρησιμοποιούνται σε ένοπλες ληστείες ακόμη για μικροποσά.
Η μόνη λύση είναι η επαναφορά της θανατικής ποινής για ακραία και ιδιαζόντως ειδεχθή εγκλήματα όπως αυτά που αναφέραμε στην αρχή.
Το Ελληνικό Κέντρο Ελέγχου Όπλων ξεκινάει μια εκστρατεία για την επαναφορά της θανατικής ποινής στην Ελλάδα ως μέσο αποτροπής των εγκληματιών που διαπράττουν φόνο εκ προμελέτης χωρίς ελαφρυντικά. Οι πολιτικοί που με λάθος αποφάσεις προκάλεσαν την αύξηση της εγκληματικότητας θα αναγκαστούν να υποκύψουν στην απαίτηση των Ελλήνων πολιτών.
Ξεκινούμε την συλλογή υπογραφών εδώ για να σώσουμε τα παιδιά μας και να αποτρέψουμε τους εγκληματίες.
You can further help this campaign by sponsoring it
The ΘΑΝΑΤΙΚΗ ΠΟΙΝΗ ΣΤΗΝ ΕΛΛΑΔΑ - ΕΠΑΝΑΦΟΡΑ petition to ΕΛΛΗΝΙΚΗ ΚΥΒΕΡΝΗΣΗ was written by ΕΛΛΗΝΙΚΟ ΚΕΝΤΡΟ ΕΛΕΓΧΟΥ ΟΠΛΩΝ and is in the category Law & Order at GoPetition.
ΘΑΝΑΤΙΚΗ ΠΟΙΝΗ ΣΤΗΝ ΕΛΛΑΔΑ - ΕΠΑΝΑΦΟΡΑ