Διαμαρτυρία για τη δίωξη του Πανεπιστημιακού Δημήτρη Πατέλη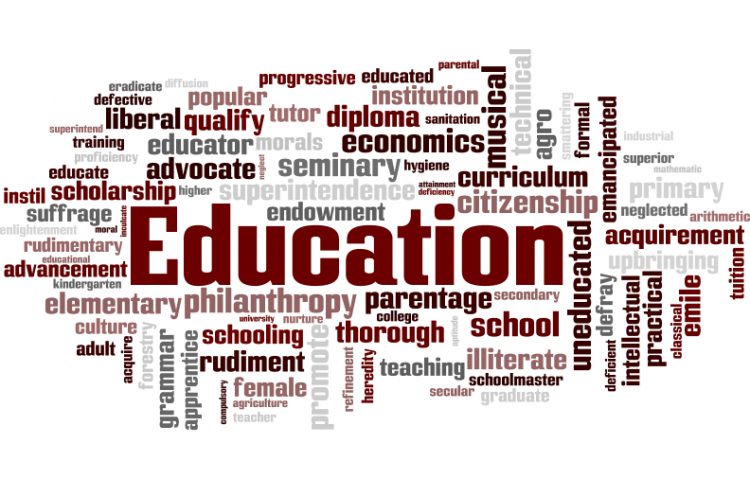 Target:

University staff

Region:

Website:
SOLIDARITE AVEC DIMITRIS PATELIS!
Professeur de l'université de Crète DIMITRIS PATELIS est persécuté pour ses opinions. Pour lire le texte de solidarité, ouvrez dans une autre fenêtre le lien suivant. Pour signer, cliquez sur "sign the petition''
http://www.ilhs.tuc.gr/fr/Solidar_Patelis.htm
SOLIDARNOST' DIMITRISU PATELISU!
http://www.ilhs.tuc.gr/ru/solidarnost_patelis.htm
ΑΛΛΗΛΕΓΓΥΗ ΣΤΟΝ ΔΗΜΗΤΡΗ ΠΑΤΕΛΗ!
Στις 10 Οκτωβρίου 2012 κλήθηκε σε απολογία από το Πειθαρχικό Συμβούλιο των μελών ΔΕΠ των Ανωτάτων Εκπαιδευτικών Ιδρυμάτων ο συνάδελφος, Αναπληρωτής Καθηγητής του Πολυτεχνείου Κρήτης, Δημήτρης Πατέλης επειδή σε άρθρα του και δημόσιες τοποθετήσεις του στο διαδίκτυο «…αναφέρθηκε στο πρόσωπο του Πρυτάνεως και των λοιπών μελών της Πρυτανικής Αρχής με τρόπο έντονα απαξιωτικό και μειωτικό του κύρους τους…» (!)
Η δίωξη αυτή που κρίνεται στο Συμβούλιο Επικρατείας είναι μοναδική στα χρονικά. Μετά από τη δίκη των τόνων, το 1943, ποτέ πανεπιστημιακός δεν έχει κληθεί να απολογηθεί στο Πειθαρχικό Συμβούλιο για απόψεις και θέσεις που αφορούν στην ακαδημαϊκή και την πολιτική ζωή του τόπου, ποτέ μετά από τη δίκη των τόνων δεν έχει επιχειρηθεί να διωχθεί πνευματικός άνθρωπος του τόπου στο Ανώτατο Πειθαρχικό Συμβούλιο επειδή εξέφρασε δημόσια και ανοιχτά άποψη αντίθετη προς «τας αρχάς».
Επειδή η παραπομπή του συναδέλφου Δημήτρη Πατέλη:
• συνιστά αποτέλεσμα μεθοδεύσεων που αποσκοπούν στο να τρομοκρατήσουν και να φιμώσουν όχι μόνο τον ίδιο, αλλά και όποιο μέλος της ακαδημαϊκής κοινότητας τολμήσει να αρθρώσει αντιπολιτευτικό λόγο
• καταργεί οριστικά και στην πράξη το πανεπιστημιακό άσυλο (μετά τη νομική του κατάργηση με τον νόμο 4009), προσβάλλοντας όχι μόνον το πανεπιστήμιο και εμάς ως πανεπιστημιακούς δασκάλους, αλλά και το σύνολο της ελληνικής κοινωνίας
• αποτελεί σαφές και τρομαχτικό βήμα προς την χουντοποίηση που επιχειρείται να επιβληθεί σε μια χώρα εξουθενωμένη από την οικονομική κρίση
Ζητάμε:
Την άμεση και οριστική απαλλαγή του συναδέλφου από όλες τις σαθρές κατηγορίες που προβάλλει το προαποφασισμένο, νομικώς έωλο και απολύτως αυταρχικό σκεπτικό της παραπομπής του
Και απαιτούμε:
Τον σεβασμό του δικαιώματος των ακαδημαϊκών δασκάλων στην κοινωνική και πολιτική κριτική καθώς και τον σεβασμό του πανεπιστημιακού θεσμού.
You can further help this campaign by sponsoring it
The Διαμαρτυρία για τη δίωξη του Πανεπιστημιακού Δημήτρη Πατέλη petition to University staff was written by Alexandra Ioannidou and is in the category Education at GoPetition.
Διαμαρτυρία για τη δίωξη του Πανεπιστημιακού Δημήτρη Πατέλη