Tourist bosses back better trains bid
Published on Mar 13, 2010
Cutting rail times between Norwich and London could bring a massive boost to Norfolk's tourism industry, it was claimed at the launch of an important campaign this February.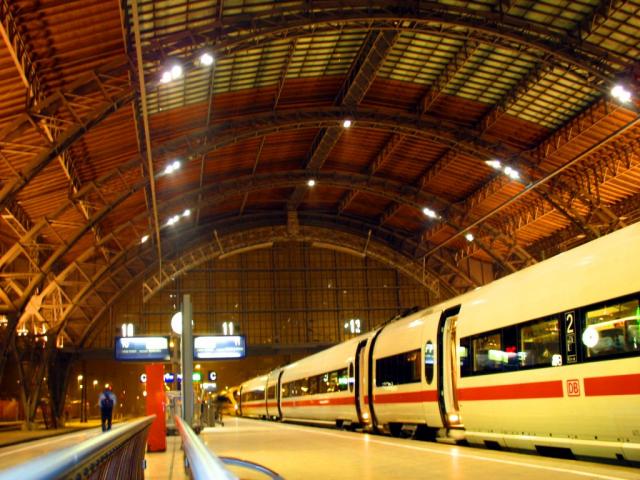 Some of Norfolk's most powerful people have joined forces together to lobby hard for improvements to the county's railways and in particular for the Norwich to London line.
The Norwich in 90 campaign, which is backed by MPs councils and business leaders, was launched at Norwich railway station yesterday, calling for faster, more reliable rail services to be built into the new Greater Anglia rail franchise when National Express East Anglia gives way to a new operator.
The campaign is calling for the 115-mile journey from London to Norwich to be cut from its current time of 1hr 50mins to 1hr 30mins.
Ian Hacon, chief executive of Blue Sky Leisure and a board member of Norfolk Chamber of Commerce, said better public transport would make Norfolk a viable alternative for people eschewing foreign holidays in favour of "holidaying here".
He said: "For Norfolk to be able to compete on a level playing field with other tourism destinations in the UK it needs a fast and reliable transport infrastructure. The rail link to London is one of the key components of this infrastructure.
"As more and more consumers are choosing to holiday in the UK, we need to support this with a sustainable transport option that is also convenient, clean and reliable."
He added a cut in the journey time would also make Norwich a "very credible day-trip destination".
Other improvements called for in the campaign include more train capacity, better car parking and improvements at stations.
Mike Burrows, deputy chairman of Shaping Norfolk's Future, said: "We need as many people as possible to support this campaign because pressure will count."
Daniel Cox, leader of Norfolk County Council, described the campaign as an "opportunity that comes along only once in a decade" because rail franchises are handed out for 10 or more years.
He said: "This is a critical moment in time to lobby hard to the government for an extended franchise to bring the improvements that will help Norwich and the wider county."
The petition has gathered momentum with over 1000 signatures to date and can be signed online at GoPetition:
www.gopetition.com/petitions/norwich-in-ninety.html
Source Kim Briscoe http://www.edp24.co.uk
Tourist bosses back better trains bid