Trenell Mooring to portray the role of Eartha Kitt in a Biopic of her life
Petition published by
Jameelah
on Oct 23, 2008
Target: Producers, playwrights, filmakers
Petition Background (Preamble):
My friends and I decided to create this petition when we learned that Beyonce was being considered to play the role of Eartha Kitt in a Biopic of her life.
We love Beyonce, lawd knows we do! But but there are other talented actresses out there who deserve a chance at this role.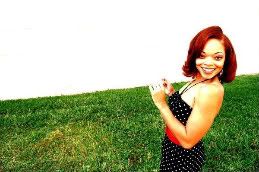 We believe that the actress who plays Eartha should at least look like her, Like Trenell Mooring for example. With the grace of Dorothy Dandridge, the substance of Lena Horne, and the raw sensuality of Eartha Kitt, Trenell Mooring is set to take the silver screen by storm.
A veteran of the theater, Trenell would be the wise choice both in physical likeness and in acting talent to portray the legendary Eartha Kitt in a biopic of her life.
Trained at the world renowned Stellar Adler academy, Trenell is not only a skilled actress but she is a dead ringer for a young Eartha Kitt.
So please help us help Trenell get an audition by signing the petition below.
Petition:
We the Undersigned call on the producers to consider Trenell Mooring for the role of Eartha Kitt in the story of her life.
The Trenell Mooring to portray the role of Eartha Kitt in a Biopic of her life petition to Producers, playwrights, filmakers was written by Jameelah and is in the category Arts & Entertainment at GoPetition. Contact author here. Petition tags: actors, trenell, beyonce, eartha kitt, filmakers, movies, biopics