Review White House Petitions Site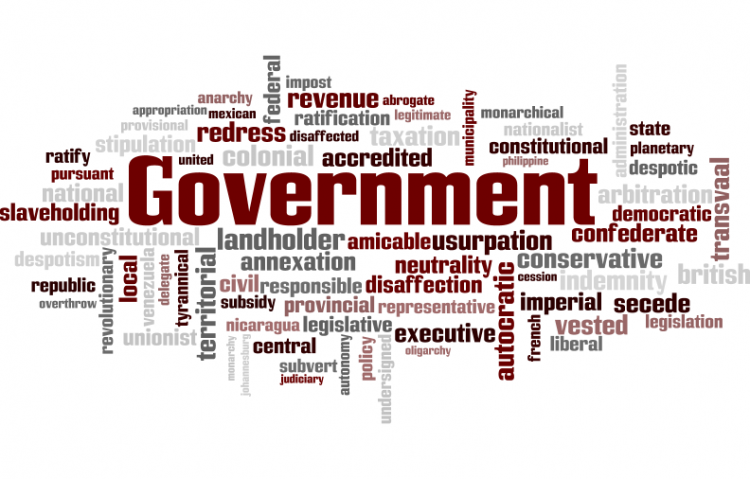 Target:

The Obama Administration

Region:
Due to the many hours the author of this petition is having to devote to the care of his wife, there is not enough time left to properly maintain this site. It has therefore been closed effective 16 March, 2016.
[Scroll down for the list of active petitions.]
The Obama Administration created a
We the People
online petition site in September, 2011, which promised
an official response
would be made to every petition that acquired at least 5,000 signatures within 30 days of its creation. This author submitted a petition similar to the one at the bottom of this page a few months later, but it
expired
without acquiring enough signatures. Since then, this page has been maintained at GoPetition for anyone else wishing to endorse it.
Whether or not this new petition is successful, this page's chronological list of open petitions will be maintained as a public service. Signature totals will be updated daily as a general rule.
Every signature total you see below is linked to its petition's WhiteHouse.Gov page. Bear in mind that
petitions expire after 30 days
if they fail to cross 2 separate thresholds:
1.
150
- to become visible to visitors at the WhiteHouse.Gov petition site, and therefore here as well. Authors must prove the viability of their petitions by somehow acquiring this initial support on their own. And thus far, the vast majority have failed to make it.
2.
100,000
- to generate an official response from the Obama Administration. This second threshold was initially set at 5,000 when the site was launched, but was raised to
25,000
a week later after "more than 375,000 people" had already created accounts. And it was raised to its present level of
100,000
in January, 2013, because: "In the last two months of 2012, use of We the People more than doubled. In just that time roughly 2.4 million new users joined the system, 73,000 petitions were created and 4.9 million signatures were registered."
Open Petitions by 30-Day Expiration Dates
(Signature totals for petitions that have qualified for responses by acquiring 100,000
or more signatures are highlighted in red. Petitions are normally removed from the list
a day or two after their expiration dates, but those with at least 100,000 signatures can
still be viewed and signed at WhiteHouse.Gov while waiting for their official responses.
March 13
(
101,170
) Demand Brooklyn District Attorney Kenneth P. Thompson to withdraw indictment against Asian minority Officer Peter Liang!
(
22,959
) We the people, demand justice for former NYPD officer Peter Liang
(
1,026
) Have NHTSA require all vehicles sold in the U.S. to have the fuel filler neck on the drivers side by 2020
(
831
) White House delegate be sent to every Law Enforcement line of duty death funeral.
(
669
) Pardon Kwame M. Kilpatrick & Bobby Ferguson of their excessive 28 and 21 year prison sentences for public corruption.
(
398
) Demand the Democratic National Committee reinstate the ban on donations from federal lobbyists and PACs.
(
250
) Break the 25 year rule for the Importation of Vehicles
(
241
) Ask EPA and Obama to block construction of Chinese Methanol Refinery in Tacoma, Washington. Bad for Tacoma, bad for USA!
(
177
) Secure resources and funding, and begin development and construction of a gravitational wave based SETI detector
March 14
(
3,394
) Call on the Democratic National Committee (DNC) to reinstate the ban on contributions from federal lobbyists and PACs
(
476
) Endorse Bernie Sanders for Democratic nominee for President of the United States.
(
355
) Forcefully Resign Debbie Wasserman Schultz
(
219
) Let school teacher and YouTuber Mr. Beat interview the President for the song he will write about him.
(
209
) Change the national anthem to check by young thug
March 15
(
516
) Nominate independent lawrence lessig as the next supreme court justice.
(
430
) Recess-appoint a Supreme Court justice immediately.
(
181
) Free Ramiro "Ramsey" R. Muñiz from federal prison. He's 72 years old serving a life sentence. Non-violent civic leader
March 16
(
560
) By Executive Order, Declare This Election Day a Holiday, or At Least Close the Government Half-Day
(
231
) Appeal for an American Advisory Board to supervise the Let Girls Learn-Pakistan initiative by Michelle Obama.
(
175
) require the federal government to ban open carry laws in all 50 states
March 17
(
2,909
) Regulate the way energy drink companies market and sell highly caffeinated beverages to minors.
(
356
) Call on the US Congress to block all President Obama' appointees to the Supreme Court
(
294
) Lift Sudan Sanctions, They are Oppressing starving the Poor people
March 18
(
22,903
) Halt efforts that compel Apple and other device makers to create a "backdoor" for the Government to access citizens data
(
287
) Respect the People's right to privacy, by inhibiting the government's compulsion of tech companies to create backdoors.
(
203
) A general election debate moderated by Wu Tang Financial, Wu Tang, or both.
March 19
March 20
(
9,195
) Honor these American World War II soldiers on a US commemorative postage stamp, #StampOurStory #NiseiStamp
(
1,009
) ensure that people born with missing ear/ear canal do not get denied bone anchored implants by insurance to hear.
(
331
) Ensure the future of the 30-year fixed and housing market by releasing Fannie Mae and Freddie Mac from conservatorship.
(
327
) Grant federal prisoner Leonard Peltier a Presidential pardon.
(
207
) Compel the FDA to publicly acknowledge that Cannabidiol is a naturally occurring dietary supplement and not a drug.
March 21
(
5,810
) Remove Debbie Wasserman Schultz from her position as chairperson of the Democratic National Committee.
(
5,563
) Honor your Binational Agreement to protect the Big Bend. Help us stop the Trans-Pecos Pipeline.
(
530
) Allow Tax Deductions for Homeschool parents for acceptable costs, i.e. books, supplies, and group fees.
March 22
(
1,789
) The Biafran people are requesting the support of the government and people of USA for the creation of nation of Biafra
(
1,285
) Recount the Nevada Caucus with stricter third party surveillance to prevent corruption.
(
714
) cut foreign aid to Uganda until a vote recount or a free and fair presidential election is re-conducted
(
203
) Protest no human rights in China! Protest China's judicial's corruption and the collusion of government & enterprise!
March 23
(
1,712
) repeal the Government Pension Offset and the Windfall Provision Act!
(
1,423
) federally recognize the Chinook Indian Nation as a tribe within the United States.
(
261
) Demand Democrats, Republicans of the Senate, House & Congress to Arrest & or Impeachment Obama, Biden & Hillary Clinton
(
243
) Exclude from the US advocates of Sharia, Caliphate, sex slavery, killing apostates/adulteresses, "honor killing," or FGM
(
186
) Invite The World Renowned Fisk Jubilee Singers To The White House Before His Term Ends January 20, 2017
March 24
March 25
March 26
(
62,044
) Stop Pfizer and other corporations from dodging billions in taxes
(
671
) Pardon Charly Wingate
(
426
) honor engineer Robert Ebeling and his colleagues for warning their employers and NASA about the Challenger crash.
(
364
) Authorize Department of Homeland Security to renew Temporary Protected Status for Guinea, Liberia and Sierra Leone
(
342
) Appropriately Recognize The Ownership of Moby Gym by Josh Adams
(
210
) Make it illegal for employers to drug test for marijuana
March 27
(
2,011
) ENDORSE BERNIE SANDERS AS THE DEMOCRATIC PARTY PRESIDENTIAL CANDIDATE 2016.
(
870
) invite Hesston KS Police Chief Doug Schroeder to the WH for single-handedly stopping gunman Cedric Ford.
(
562
) End the bi-annual time change
(
434
) Remove the 200,000 car cap set per company on the EV tax credit IRC 30D
(
369
) direct the CPSC to ensure playgrounds + sports fields are safe and the in-fills do not exceed harmful chemical limits.
(
242
) Help stop the Smithsonian Channel from airing a new cable TV show focusing on Alaska plane crashes and their victims
March 28
(
1,105
) Veto H.R.2406- SHARE Act
March 29
(
410
) Simplify the H1B Amendment Process
(
241
) Determine whether Donald Trump violated any federal civil or criminal laws by establishing "Trump University"
March 30
(
57,635
) secure your climate legacy by halting all new drilling, fracking, and mining on public lands and waters.
(
188
) dance with Mrs. Kuhn's Calculus class at Crockett High School while visiting Austin, Texas in March.
(
181
) Urge Donald Trump to not put a "Merkel Door" in his "Stop White Genocide Wall"
March 31
(
819
) Step in and make the FDA take Essure off the market to save lives.
(
489
) End The War on Drugs and Adopt a Policy of Harm Reduction
(
340
) Direct Department of Justice to remove cannabis: hemp/marijuana/THC/CBD/viable seed from the Controlled Substances Act
(
184
) Name March 1st "Nation Witch Trials Remembrance Day"; for those who died and lost their lives to religious persecution
April 1
(
17,441
) Investigate the violations of Massachusetts voting laws conducted by Bill Clinton on March 1, 2016.
April 2
(
701
) Investigate William "Bill" Jefferson Clinton for violation of Massachusetts legislature Title VIII/ Chapter 54/ Sec 69
April 3
(
711
) Continue protecting grizzly bears of the Yellowstone Ecosystem under the Endangered Species Act.
(
193
) ENCOURAGE CONGRESS TO ALLOW PUERTO RICANS THE RIGHT TO VOTE FOR U.S. PRESIDENTIAL ELECTIONS
April 4
April 5
April 6
(
1,776
) Veto and overturn SBX2-5, ABX2-6, and ABX2-7 in the state of California
(
269
) seize Bernie Sanders' wealth so he, as a socialist white male, can understand the plight of poor African Americans.
(
192
) Support the prevention of nuclear weapons by the North Corea
April 7
(
28,827
) Remove the Ambassador of USA in Dominican Republic for promoting an LGBT agenda inconsistent with country's values
(
162
) Establish mandatory universal GPS tracking for all commercial aircraft. in view of the second anniversary of MH370 loss.
April 8
(
5,405
) End the Book Embargo Against Cuba
(
2,710
) Keep the Ambassador of USA in Dominican Republic for promoting LGBT agenda consistent with open minded people's values.
(
350
) Support the Ambassador of USA in Dominican Republic for promoting an LGTB agenda.
April 9
April 10
April 11
April 12
April 13
We petition the Obama administration to include expiration dates in its lists of open petitions, or create a new list in chronological order.
B A C K G R O U N D
There are currently 2 lists of Open Petitions (
All Petitions
and
Popular
) provided at the White House petition site. Neither of them displays expiration dates, which makes it impossible to quickly determine how much time each petition has left to acquire enough signatures to ensure a response. And because the commitment to answer all those that reach the 100,000 threshold is one of the major attractions of this site, we believe that expiration dates are one of the first things that visitors need to know.
Deciding whether or not to sign petitions can take a lot of time, after all, especially on issues we are so unfamiliar with that we need to seek out additional information.
This petition is closed.