Rum Lovers to WIRSPA: toward purity and honesty in true rum...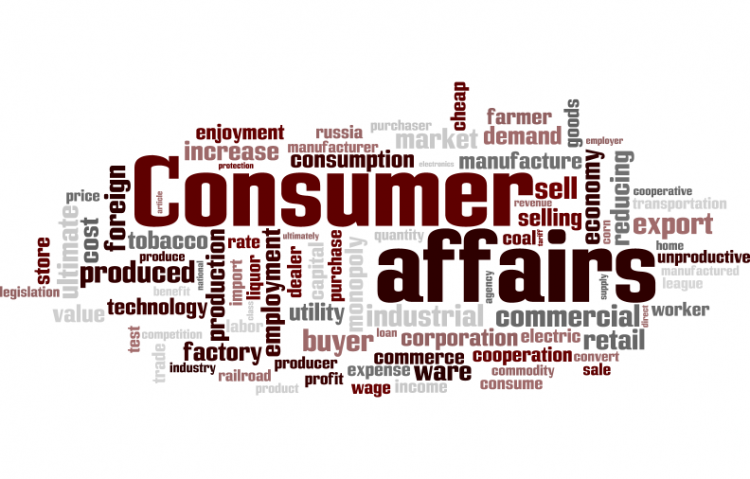 Target:

WIRSPA (West Indian Rum & Spirits Producers Association, CARICOM, EU, TTB

Region:

Website:
The usual definition of spirit "Rum" is typically "...an alcoholic spirit distilled from the fermented juice of sugar cane, sugar cane syrup, sugar cane molasses, or other sugar cane by-products ...such that the distillate possesses the taste, aroma, and characteristics generally attributed to rum ...and also includes blends solely of such distillates."
It is expected that like whisky or bourbon, if rum is altered by the addition of sugar, artificial or other flavorings or spices, or other wines or spirits, that that base rum should become a "flavored rum" and should be clearly labeled as such. Miniscule amounts of bitter coloring may be added.
Unfortunately, tests by the governments of Sweden and Finland, and by other independent testers and laboratories have revealed that of over 500 tests reported, over half the products labeled as pure "rum" actually contains large amounts of sugar (up to 12 teaspoons per liter), It is believed that many otherwise pure and unaltered rums may also add unlabeled amounts of flavorings, eg extracts of vanilla and/or prunes, yet may not be labeled as "flavored" or "enhanced".
See link for reported sugar tests.
This flies in the face of reasonable consumer expectations, as it has become clear that such additions may be designed to cause lesser rums to be cheaply altered so as to appear smoother, sweeter and much more aged and/or complex than they would be if left pure and unmolested. Such altered rums thus may tend to drive out the more expensively made pure rums that carry the same label of "rum".
Unfortunately WIRSPA has decided to define their "True Rum" in such a fashion that sugar may be added but not disclosed. Unfortunately such lack of transparency may well mislead many consumers into purchasing what they believe to be a truly premium, complex, honestly made and well aged pure rum, but which actually expresses unlabeled and undisclosed flavoring and sweeteners.
The undersigned believe that only transparency in the labeling of rum will allow this spirit to compete on equal footing with pure and unaltered fine single malts, whisky, bourbon and the like. Only with transparency can consumers make truly informed and knowing purchases.
An Open Letter to WIRSPA, et al:
We urge you strongly to reconsider your position on undisclosed sugaring. As you have mentioned, the issues in the world of rum are changing over time, and the category is getting a new level of attention from a massive category of spirits enthusiasts who are ready to embrace a pure category of rum, produced to the standards of disclosure that they are attracted to in the world of prestigious and relative pure and unaltered whiskys, brandys, and other fine spirits.
A unique window of opportunity has opened for authentic premium rum, largely because the unprecedented groundswell of whisky enthusiasm in recent years has caught the whisky industry by surprise, leaving demand so much greater than supply that a large swath of enthusiasts have now become pressured by price and limited availability to experiment outside their usual categories. Rum is now sitting at the greatest crossroads we will see in our lifetimes with an opportunity to raise its station and sit next to the world's finest single malts on the shelves of the world's top enthusiasts - outspoken opinion leaders who have the power to drive a new era of high-margin rum demand going forward far into the future.
It is critical that we understand that the prestige of other wine and spirit categories have always gone hand in hand with strict labeling requirements that give the enthusiast the assurances they require that the contents of the bottles they buy are accurately represented by the data on the label. The Scotch Whisky Association's overseeing of single malt labeling practices, the TTB in the US governance of the strict forbidding of additives in the production of bourbon, the appelation requirements of Bordeauxs and Champagnes, etc.
Additives in rum are the major concern for this yet-untapped wave of spirits consumers, who alone are capable of raising rum to a level of premium acceptance which will surely expand the success and market share of producers throughout the Caribbean into a much brighter future.
These consumers specifically demand knowing when sugar has been added to a rum, because sugar is an additive that, regardless of its place in rum's history, is indelibly associated with deception among this critically important enthusiast market, who are coming from a history with spirits that are directly praised in relation to how little additives or alterations have been involved in production. That no association is willing to require the disclosure of the amount of added sugar on a rum label leads them to assume that no rum is trustworthy. Until this is changed, it is specifically this lack of trust which will hold artisan rum back away from the prestigious space it now briefly has the chance to secure.
These very same consumers are likewise concerned that other additives, adulterants and flavorings such as glycerol, vanilla and/or prune extracts, food caramel, sherry wine, and the like or may have been added, but also without identification on the labels.
This is WIRSPA's moment. Sugar and other content labeling cannot be left off the table if rum is to succeed with this massive new wave of consumers.
This window of opportunity which we are presently seeing will not stay open long. In another 5-8 years dramatically increased production of American whiskey will start to come online for sale, followed by increased production of Scottish single malt in 10-12 years. If the rum category cannot today take the necessary steps to meet this opportunity halfway with labeling standards befitting of a premium spirit, it will miss the boat, with very real economic consequences for artisan producers, as competition between rums and affordable whiskeys will become tougher than ever. Establishment of trust via labeling and the resultant growth in authentic premium market share in the short term will serve rum well when this competition strikes.
Business and labeling as usual has been a part of the string of closures of some of the greatest distilling treasures in the Caribbean. We strongly urge you, via the implementation of clear and strong labeling requirements for addition to rum of anything, especially sugar and other unlabeled adulterants and flavorings - to play a vigorous part in a disclosure and trust development movement that allows rum to capitalize on the historic opportunities now briefly available to its most authentic producers.
Failing this, the undersigned will have no choice but to boycott unlabeled sugared and altered products. We beseech WIRSPA to do the right thing, and to act forthrightly to bring honesty and transparency to rums of all kinds, pure or flavored.
You can further help this campaign by sponsoring it
The Rum Lovers to WIRSPA: toward purity and honesty in true rum... petition to WIRSPA (West Indian Rum & Spirits Producers Association, CARICOM, EU, TTB was written by Save_Caribbean_Rum and is in the category Consumer Affairs at GoPetition.
Rum Lovers to WIRSPA: toward purity and honesty in true rum...