Removal of abusive player in Ameba Pico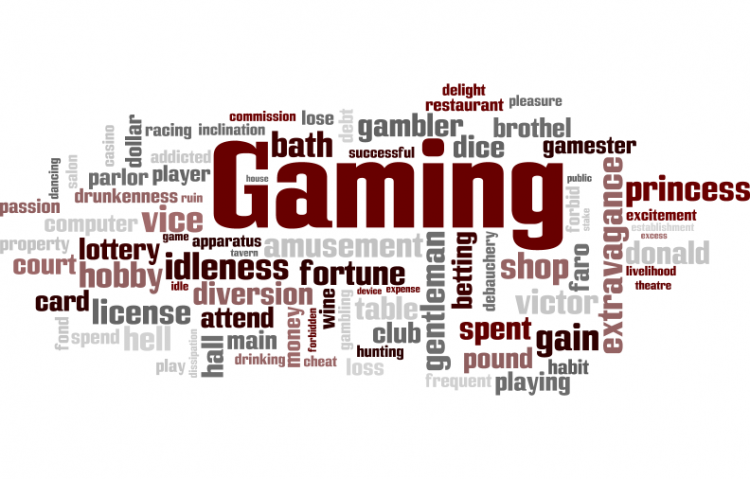 Dear concerned parents and players of the Ameba Pico online game community:

This petition (with 60+ signatures) was sent to Ameba via the support@ameba.net email address on Wednesday, May 25, 2011 at 9:18 PM EST.

On Thursday, May 26 at at 9:54 PM EST, Ameba responded with the following message:
___________

Dear customer,

We apologize for not replying to you earlier.

Concerning the abusive Pico user "中森ヴァギナ",
we banned his account as proper action.

We appreciate your cooperation.

Thank you for addressing this matter and with your help, we will make
Ameba Pico enjoyable for everyone.

Best Regards,
Ameba.net
___________

Your support and dedication has lead to the success of this petition with the removal of this harmful cyber bully from Pico.

Thank you! Your actions have encouraged Ameba to stand behind their Online Safety policy and will protect many others from experiencing being degraded and abused by this person.
Since launching in February 2010, Ameba Pico has become a popular destination for international gamers. Within 3 months, Pico reached 1 million+ users [1]. Popularity is partially due to play through Facebook. In May 2011, 500,000+ active monthly users played through Facebook [2].

Though Pico is enjoyed by people of all ages, most players appear to be young girls aged 10-19.

At registration, players accept the responsibility to not "Harass, threaten, abuse, disparage, libel, slander, embarrass, or engage in any other disruptive behavior involving another member …." [3].

Despite this, a particular player who chronically violates this policy is allowed continued use of the game. I have reported this user (incl. chat logs) several times this year with no visible result.

The abusive player (current Pico ID: がばまんJAPAN) has an unmistakable appearance: bald with earmuffs and gold butterfly clip, wearing a pink dress. He spends time in the Japanese Parks game area. Players who unknowingly sit or stand next to him - regardless of age or gender - are immediately met with curses (he bypasses swearing filters using symbols like "@" or "/") and are called hurtful names like "moron", "idiot", "stupid foreigner" and "ass". See example (read black text): http://tinyurl.com/5rf27mc.

This bully chronicles his racism against non-Japanese players (particularly Indonesians) and his hatred for players who "beg" for props/rings to earn Gummies on his Ameblo blog [4] hosted by Ameba's Japanese language game site. He has also placed anti-Indonesian sentiments in his Pico profile [5] more than once.

This bully's first response is always to anger, which makes him unstable and an unsuitable member of the Pico community. He creates an unsafe environment for vulnerable, impressionable young players. He must be permanently removed.

To date, Ameba has not visibly taken actions against this abuse. One reply from support@ameba.net to a submitted report suggested, "You could use the [Hide/Show Chat History] button to avoid unmannerly users". Muting such a chronic abuser does not solve the problem of their poor behavior.

Encourage Ameba to enforce their own rules to protect their players, as they claim they do in their Parent Friendly Guide [6]: "Ameba Pico takes the safety of all our players seriously and will need the assistances from their parents to make it happen …. Players have the option to report other players' misbehaviors through our 'Support' option which is immediate received by the Ameba Pico Team to view and actions to be taken."

If you are a parent or player of Ameba Pico who is concerned with the game's mismanagement of this situation by allowing this bully continued game access, please support this petition to have him removed from the game and to have improvements made to the management abuse reporting.

Sources:
[1] http://www.marketwire.com/press-release/ameba-pico-reaches-1-million-users-1267917.htm
[2] http://statistics.allfacebook.com/applications/single/ameba-pico-virtual-world/223102214157/
[3] http://bit.ly/ldi6zO
[4] http://ameblo.jp/keana-pico-reeves
[5] http://i.imgur.com/MqjgU.png
[6] http://info.pico.ameba.net/parent-friendly-guide/
We, the undersigned, respectfully demand that CyberAgent, Inc. permanently remove and restrict the Ameba Pico account of the aforementioned Pico player (current Pico ID: がばまんJAPAN) in the interest of online safety in the Ameba Pico game and in support of Ameba Pico's own safety guidelines and policies.

Furthermore, we request the following improvements:

A. The quality of response to similar reports in violation of Terms of Service 5(b) for repeat offenders; which should include an email follow-up with specific statements that speak to the results of the investigative steps taken based on the submitted report to ensure safety, show results and put users at ease. For example, "This user has received a warning", "This user has been found to not be in violation of Terms due to [state reason]", "This user has been removed from the game".

B. The ease-of-access to the abuse reporting function. Since the 'Report Abuse' link is accessible only through scrolling to the bottom of a web page (for Facebook users) or by opening a new web page (for non-Facebook users) many are not aware of their right and ability to report misbehavior. Current options are simply not conspicuous enough. A 'Report Abuse' button to be directly placed on each user's profile that automatically attaches the user's chat log or an alternat option that places a 'Report Abuse' button on the Pico game screen is preferred.

C. Incorporating awareness and education of where and how to report "unmannerly" players into the registration tutorial with "Chloe".
This petition is closed.