Defend Religious Freedom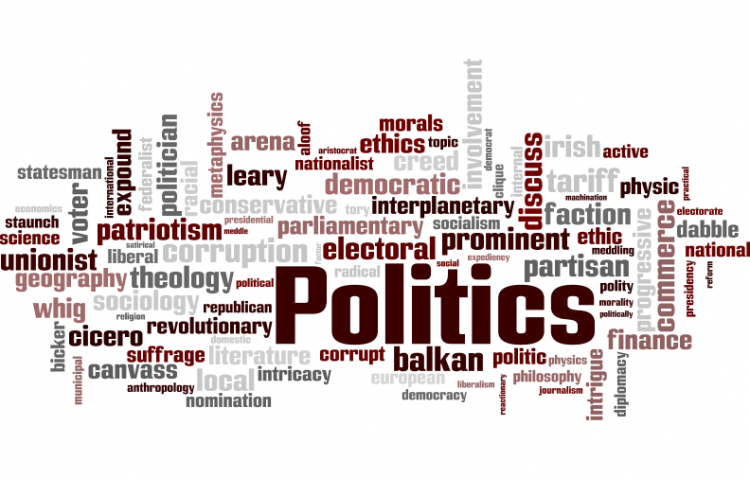 Target:

STOP RELIGIOUS PERSECUTION

Region:

Website:
WEBSITES :
http://www.opendoors.org/
http://www.hvk-aem.be/Home_FR.html
http://www.kerkinnood.be/DE/default.aspx

ENGLISH - A BLOODY CHRISTIAN SPRING
30 may, written by John Horvat II, Fédération Pro Europa Christiana

The press is full of glowing reports of the so-called Arab Spring sweeping through the Middle East. Chanting protesters demanding "democracy" are seen confronting brutal police force. It is a narrative that is accepted without question by so many in the West who want to believe a transformation is taking place. Western governments are quick to offer aid. In Libya, there is military intervention to safeguard the lives of innocent civilians.

While the Moslem world seems ready to embrace democracy, there are disturbing signs this particular brand of democracy is spelt with an "s" as in shariah law. Organized radical Islamist groups like the Moslem Brotherhood are jockeying into position to ensure theirs is the dominant one.

However, one disconcerting aspect of the "democratic" Arab Spring is that the very people who complain of oppression are now themselves oppressing and killing Christians. Indeed this May has proven to be part of a very bloody Christian Spring – and no one seems to be upset about it.

Among recent attacks, one reads of an angry mob of Muslims who threw rocks and firebombs at Christians gathered in Cairo to petition the new regime to reopen nearly 50 churches it shuttered. More than 65 were injured.

On May 8, attackers stormed and set ablaze the Virgin Mary Church in Cairo, shouting: "With our blood and soul, we will defend you, Islam." Twelve people were killed in these attacks and 232 wounded. These and other attacks have all taken place while Egyptian police and troops have done little or nothing to stop the violence which is quickly becoming systemic.

And the the persecution is not limited to Egypt.

In Tunisia shortly after former President Zine Abeddine Ben Ali's fall, Father Marek Rybinski, a Poland-born Catholic priest, was murdered on the premises of an inter-denominational school in the Tunis suburban governorate of Manouba. All over the Middle East, the rumblings of revolts heighten the prospects of more repeats of such violence.

Many Christians in the region are considering leaving because they fear radical Islamists have hijacked the uprisings. Syrian Christians say 'Arab Spring' changes could hasten their own extinction.

Alas, it seems that it is open season on persecuting Christians not just in the Middle East but all over the world. Persecution of Catholics is happening in Nigeria, Ivory Coast, North Korea, Zimbabwe and many other places.

According to a March report of the Human Rights Watch (HRW), Christians in Vietnam increasingly face charges of national security crimes, severe abuse, property confiscation and forced renunciations of faith.

In early May, there were at least 49 dead, hundreds injured and an unspecified number of arrests in a wave of bloody repression unleashed by the security forces against the worshipers which included several Catholic groups in the Hmong community, an ethnic minority that lives in the northwest of the country and in Laos.

In April, the U.S. Commission on International Religious Freedom (USCIRF) released its annual report, which flagged several incidents of horrific abuses of Christians in China including "disappearances," beatings, the destruction of churches, and forced "re-education through labor." The same report also noted that China has found subtle ways of undercutting religious authority, creating divisions and quietly preempting the spread of free religious worship. Indeed, the commission's report notes that "Chinese officials are increasingly adept at employing the language of human rights and the rule of law to defend repression of religious communities."

While so many media support the "Arab Spring," violence against Christians does not seem to move them to action. There is little outcry to defend Christians against bloodshed. There are no military interventions put in place to save persecuted Catholics. No one mentions the reality of today's Bloody Christian Spring.

'IEDERE VIJF MINUTEN WORDT CHRISTEN GEDOOD'

9 juni 2011 (Bron: Zenit), Socioloog Massimo Introvigne

BOEDAPEST (RKnieuws.net) - 'Iedere vijf minuten wordt in de wereld een christen gedood omwille van zijn geloof'. Dat heeft de Italiaanse socioloog Massimo Introvigne (foto) verklaard op de conferentie over de interreligieuze dialoog tussen christenen, joden en moslims in Boedapest. De conferentie werd georganiseerd door het Hongaarse ministerie van Justitie en de Raad van de Europese Unie.
Volgens Introvigne, vertegenwoordiger van de organisatie voor Veiligheid en Samenwerking in Europa voor de strijd tegen onverdraagzaamheid en discriminatie tegen christenen worden er jaarlijks 105.000 christenen gedood in de wereld met als enig motief dat zij hun geloof belijden.

'Indien men de vervolging van christenen niet erkent als de eerste urgentie op wereldvlak wat geweld en religieuze discriminatie betreft, zal de interreligieuze dialoog tot niets leiden', aldus Introvigne.

De Egyptische diplomaat Aly Mahmoud kondigde aan dat Egypte aan een wet werkt die de christelijke minderheden in het land moet beschermen. Kardinaal Erdo sprak de vrees uit dat alle christelijke gemeenschappen uit het Midden-Oosten zullen verdwijnen omdat de christenen bedreigd worden en hun land ontvluchten. 'Europa moet zich voorbereiden op een nieuwe emigratiegolf maar deze keer van christenen die vluchten omdat zij vervolgd worden', voegde hij eraan toe. Metropoliet Hilarion wees erop dat één miljoen christenen, die slachtoffer van vervolgingen in de wereld zijn, kinderen zijn.

NEDERLANDS - HET SYRISCHE ZWAARD VAN DAMOCLES
Katholiek Nieuwsblad, Den Bosch - Bert van slooten
23 mei 2011

Het verschil
Er is echter ook een groot verschil tussen Tunesie en Syrie dat de situatie in Syrie veel gevaarlijker en ontvlambaarder maakt. Tunesie is religieus homogeen: vrijwel de gehele bevolking is soennitisch moslim. Syrie daarentegen vormt een ingewikkeld mozaiek van etniciteiten en religieuze denominaties, en vooral de laatste factor is in de huidige onrust duidelijk bespeurbaar. Volgens schattingen behoort zo'n 65 tot 70 procent van de Syriers tot de soennitische islam, maar het Syrische regime is in handen van de alevitische minderheid, die hierbij stilzwijgend wordt gesteund door alle andere minderheden. De alevieten, ook wel nusayris genoemd, zijn een vertakking van de sjiietische islam en staan bekend om hun religieuze tolerantie. Hiervan hebben de afgelopen 40 jaar alle religieuze minderheden, maar met name de christenen geprofiteerd, met wie de alevieten sterke verwantschap voelen.

Religieuze breuklijnen
Er wordt wel beweerd dat er in Syrie een zwijgende alliantie bestaat tussen alle minderheden omdat ze allen de soennitische meerderheid vrezen. Deze religieuze breuklijnen zijn in de huidige onrust in Syrie wel degelijk aanwezig. Zo is Daraa een conservatief soennitisch bolwerk. In eerste instantie gingen de demonstranten daar de straat op omdat ze de vrijlating eisten van de jongeren die wegens het spuiten van graffiti gevangen waren genomen. Maar de teneur van de protesten veranderde al snel, want nadat de jongens inderdaad vrij waren gelaten kon men in Daraa leuzen horen waarin geeist werd dat de Syrische president "een echte moslim" moet zijn. Een gevaarlijke ontwikkeling die verwees naar de alevitische achtergrond van president al-Assad. Bovendien werd het Syrische leger in Daraa volkomen verrast door de grote aantallen wapens die bepaalde groepen demonstranten bleken te bezitten. Die wapens zijn waarschijnlijk vanuit Jordanie het land binnengesmokkeld. Er schijnt zelfs kortstondig sprake te zijn geweest van salafisten, die in Daraa een 'islamitisch emiraat' hadden uitgeroepen.

Ketters regime
Ook in andere brandhaarden zoals latakia, Homs en Banyas concentreren zich de demonstraties en gevechten vooral in de soennitische wijken en lijken met name gericht tegen de alevieten in deze steden. Enkele weken geleden bijvoorbeeld braken er zware vuurgevechten uit in Homs. Daarbij werden ten minste tien soldaten doodgeschoten door scherpschutters die zich op daken van huizen hadden verschanst. Alle tien slachtoffers behoorden tot de alevitische minderheid, die door de soennieten wordt geminacht als ketters. Libanese kranten hebben op beelden uit Homs en Banyas bekende Libanese salafisten ontdekt en op jihadistische websites worden soennitische moslims opgeroepen hun Syrische broederste steunen in hun "jihad" tegen het ketterse Syrische regime.

Onderbelichte ondertoon

Deze gevaarlijke religieuze ondertoon wordt in westerse media weinig belicht. Een eventuele val van het huidige Syrische regime zal ongetwijfeld de voorbode zijn van een burgeroorlog om de macht, waarin gerichte wraakacties zullen plaatsvinden. Niet alleen tegen de alevieten, maar ook tegen de christenen, die in Syrie sterk met het huidige regime worden geidentificeerd.

Op Goede Vrijdag werden er in Bab Touma, een oude christelijke wijk in Damascus, vanuit rijdende auto's enkele kogels afgevuurd op twee kerken. Dit kan gezien worden als een indicatie in welke richting de gebeurtenissen in Syrie zich zouden kunnen ontwikkelen.Christenen in het Westen die zich een opinie proberen te vormen over wat er in Syrie op het spel staat, zouden hierbij sterk in overweging moeten nemen dat hun Syrische geloofsgenoten het huidige regime van president Bashar al-Assad volledig steunen. Omdat ze weten dat het droevige lot van de Irakese christenen als een zwaard van Damocles boven hun hoofden hangt.

TOUTE RELIGION DOIT ÊTRE UN FACTEUR DE PAIX,AFFIRME BENOIÎT XVI
5 juin 2011 , Rome – Zenit, Voyage apostolique en Croatie

Dans le discours qu'il a adressé hier samedi aux représentants des différentes religions présentes en Croatie, le pape a affirmé que toute religion doit être un facteur de paix.

Hier en fin d'après-midi, le pape a rencontré des représentants descommunautés religieuses de Croatie, des institutions politiques, scientifiques et culturelles, des secteurs artistique, économique, sportif, dans le cadre de son voyage apostolique de deux jours dans le pays.

«Pouvoir vous rencontrer ici, tous réunis, est un motif supplémentaire de joie de l'esprit, parce que l'Église est un mystère de communion et elle se réjouit toujours de la communion, dans la richesse des diversités », a affirmé le pape.

«La participation des Représentants des autres Églises et Communautés chrétiennes, comme ceux des religions juive et musulmane, contribue à rappeler que la religion n'est pas une réalité à part de la société », a-t-il ajouté.

«Au contraire, a-t-il poursuivi, elle en est une composante naturelle, qui rappelle constamment la dimension verticale, l'écoute de Dieu comme condition pour la recherche du bien commun, de la justice et de la réconciliation dans la vérité».

«La religion met l'homme en relation avec Dieu, Créateur et Père de tous, et pour cela elle est une force de paix, a insisté le pape. Les religions doivent toujours se purifier selon leur essence véritable pour correspondre à leur vraie mission ».
WE ASK THAT OUR ELECTED POLITICO SHOULD SPEAK AND DEFEND THE RIGHT OF RELIGIOUS FREEDOM!

In french, english, netherlands

Send your response to 'religionfreedom316@gmail.com'

ENGLISH
STOP RELIGION PERSECUTION -

WE ASK THAT OUR ELECTED POLITICI SPEAK AND DEFEND THE RIGHT OF RELIGIOUS FREEDOM!

Since the so-called Arab spring, more and more extreme adherents of Imslam are taking the lead. Also within the Muslim brotherhood, which presents itself as a democratic political institution, there are extreme muslims. Regimes with moderate Muslim leaders who protected religious minorities, are overthrown. The U.S. and European countries support the "Arab spring" and the democratization process. We like to warns of the dangers that lurks behind. The following articles are based on the current situation in the Middle East.

We wish that all MPs STAND UP FOR FREEDOM OF RELIGION and demand special attention to the protection of and assistance to Christians and other religious and ethnic minorities. Especially Europe would have to play a pioneering role here, with the support of its national representatives. It can't be, that on the pretext of maintaining good relations with the arab world the massive persecution of Christians and other minorities is being denied. Anyone who does not speak, is responsible for the suffering of many innocent people, whose only guilt is to believe something different. That defending minorities is not without danger, has become clear already. The more politicians speak up, the better the voices of the deprived are heard.

The commitment of the EUROPEAN UNION to the FUNDAMENTAL RIGHTS AND FREEDOM OR RELIGION is explicitly recorded in the Treaty of the European Union and the Charter of Fundamental Rights (click here http://www.europarl.europa.eu/charter/pdf / text_nl.pdf) . It was confirmed several times in various statements by its leaders and member states. We demand that the EU will act (takes concrete measures to convert) upon those general principles and starts to turn them into political deeds and reports each year of the actions taken.

The commitment of the EUROPEAN UNION'S FUNDAMENTAL RIGHTS AND FREEDOM OR RELIGION is explicitly recorded in the Treaty of the European Union and the Charter of Fundamental Rights (click here http://www.europarl.europa.eu/charter/pdf / text_nl.pdf) and it was confirmed several times in various statements. We insist that the EU takes concrete measures to convert those general principles in political deeds and reports each year of the actions taken.

The UNITED NATIONS must ensure that the CONVENTION ON HUMAN RIGHTS is respected, in particular freedom of expression and freedom of religion must be protected. If those rights are violated, then the UN membership must be denied.

The UN RESOLUTION AGAINST RELIGIOUS DEFAMATION SHOULD BE ABOLISHED. That resolution against religious blasphemy does not protect people but religions and therefore can be easily misused to persecute religious minorities.

If you want to support this call, PLEASE SIGN THIS PETITION AND SEND IT TO FRIENDS, so that our appeal can be widely supported and can start action. We will send this petition to our regional, national and international parliamentarians. We shall give reportabout it.

Thank you for your cooperation!
In the name of the persecuted church.

FRENCH- PÉTITION

LIBERTÉ DE RELIGION – ARRETEZ LA PERSÉCUTION!

APPEL AUX POLITIQUES POUR QU'ILS DONNENT UNE VOIX AUX SANS-VOIX !

Nous demandons à NOS DÉPUTÉS aux niveaux régional, fédéral, national et international, de parler et de défendre le droit à la liberté religieuse !

Depuis ce que l'on appelle le « PRINTEMPS ARABE», ce mouvement est de plus en plus chapeauté par des adeptes de l'islam extrémiste. L'Association des frères musulmans, qui se présente comme une organisation politique démocratique, compte également des extrémistes dans ses rangs. Des régimes de dirigeants musulmans modérés, qui protègent les minorités religieuses, sont renversés. Les Etats-Unis
et les pays européens soutiennent le « printemps arabe » et le processus de démocratisation. Nous donnons une mise en garde contre le danger qui se cache derrière ce mouvement. Les articles ci-dessus esquissent un tableau sommaire de la situation dans tout le Moyen-Orient et Nord-Afrique.

Nous souhaitons que tous LES PARLEMENTAIRES PRENNENT LA DÉFENSE DE LA LIBERTÉ DE RELIGION et nous demandons une attention particulière pour la protection des et l'aide aux chrétiens et aux autres minorités religieuses et ethniques.

C'est surtout l'EUROPE, LES ÉTATS-UNIS ET RUSSIA, avec l'aide de ses représentants nationaux, devrait jouer à cet égard un rôle de pionnier. On ne peut ignorer cette persécution massive de chrétiens et d'autres minorités, sous prétexte du maintien des bonnes relations avec le monde arabe. Celui qui se tait, tolère ce processus et s'en rend complice. Il est d'ores et déjà clair que la défense des minorités n'est pas sans danger. Plus les politiques seront nombreux à parler, mieux on pourra briser le silence.

Les AMBASSADES DE NOS PAYS AU MOYEN-ORIENT ET EN AFRIQUE doivent périodiquement dresser des rapports sur la façon dont les minorités religieuses et politiques sont traitées dans ces pays-là. Ces évaluations font partie du rapport annuel sur les droits de l'homme. Les relations bilatérales et l'aide au développement dépendront également du résultat de ces rapports.

L'engagement de l'UNION EUROPÉENNE EN FAVEUR DES DROITS FONDAMENTAUX ET DE LA LIBERTÉ DU CULTE est consigné explicitement dans le Traité de l'Union européenne et dans la Charte des droits fondamentaux (cliquez www.europarl.europa.eu/charter/pdf/text_nl.pdf) ; ce même engagement fut en outre confirmé à plusieurs reprises dans toutes sortes de déclarations. Nous demandons instamment à l'union Européenne d'adopter des mesures pour concrétiser ces principes généraux sous la forme d'actes politiques et de publier chaque année un rapport des actions qui ont été entreprises.

LES NATIONS UNIES doivent veiller au respect du Traité des droits de l'homme et PROTÉGER NOTAMMENT DE LA LIBERTÉ D'EXPRESSION ET LA LIBERTÉDU CULTE. La violation des droits de l'homme doit être sanctionnée par l'exclusion des rangs des Nations unies.

LA RÉSOLUTION DE l'ONU CONTRE BLASPHÈME DOIT ÊTRE ABOLIE, parce que cette résolution ne protège pas les individus mais les religions et qu'elle peut donc facilement servir à la persécution des minorités religieuses.

Si vous soutenez cet appel, SIGNEZ ALORS LA PRÉSENTE PÉTITION et COMMUNIQUEZ-LA À VOS CONNAISSANCES, pour que notre appel soit appuyé par beaucoup de gens et qu'il incite à l'action. Nous remettrons la pétition à nos parlementaires régionaux, nationaux et internationaux.

Merci pour votre collaboration !
L'église persécutée

NEDERLANDS :STOP GODSDIENSTVERVOLGING

PETITIE : OPROEP AAN POLITICI OM TE SPREKEN NAMENS DEGENEN DIE NIET KUNNEN SPREKEN!

We vragen dat ONZE VOLKSVERTEGENWOORDIGERS op regionaal, federaal, nationaal, Europees en internationaal niveau gaan spreken en het recht op godsdienstvrijheid verdedigen! Sinds de zogenaamde ARABISCHE LENTE nemen steeds meer aanhangers van de extreme islam de leiding in handen. Ook bij de moslimbroederschap, die zich als een democratisch politiek orgaan presenteert, zitten extreme moslims. Regimes met gematigde moslimleiders, die de religieuze minderheden beschermen, worden omvergeworpen. De Verenigde Staten en Europese landen ondersteunen de 'Arabische lente' en het democratiseringsproces. Wij waarschuwen voor het gevaar dat daarachter schuilt.

In bovenstaande artikels vindt u een KORTE SCHETS van de situatie in Egypte en Syrië en het Midden-Oosten...

We wensen dat alle parlementariërs opkomen voor vrijheid van godsdienst en vragen speciale aandacht voor de BESCHERMING VAN CHRISTENEN EN ANDERE RELIGIEUZE EN ETNISCHE MINDERHEDEN. Vooral Europa, de Verenigde Staten en Rusland zouden hier een voortrekkersrol moeten in spelen, met de steun van zijn nationale vertegenwoordigers. Men kan, die massale vervolging van christenen en andere minderheden niet negeren onder het voorwendsel goede betrekkingen met de Arabische wereld te willen onderhouden. Wie niet spreekt, gedoogt dit proces en is er mee verantwoordelijk voor.

Dat het verdedigen van minderheden niet zonder gevaar is, mocht reeds blijken. Hoe meer politici spreken, hoe beter men de stilte kan doorbreken.

De AMBASSADES VAN LANDEN IN HET MIDDEN-OOSTEN EN NOORD-AFRIKA moeten periodieke verslagen opstellen over de manier waarop wordt omgegaan met politieke en religieuze minderheden in deze landen. Die evaluaties maken deel uit van het jaarverslag over de mensenrechten. Bilaterale betrekkingen en ontwikkelingshulp moeten afhankelijk worden gemaakt van de uitkomsten van die rapporten.

Het ENGAGEMENT VAN DE EUROPESE UNIE VOOR DE FUNDAMENTELE RECHTEN EN DE VRIJHEID VAN GODSDIENST is uitdrukkelijk vastgelegd in het verdrag van de Europese Unie en in het Handvest van Fundamentele Rechten (klik hier http://www.europarl.europa.eu/charter/pdf/text_nl.pdf) en het werd ook al meermaals in diverse verklaringen bevestigd. Wij dringen erop aan dat de Europese Unie concrete maatregelen neemt om die algemene principes ook in politieke daden om te zetten en jaarlijks verslag uitbrengt van de ondernomen acties.

We vragen dat onze EUROPESE PRESIDENT HERMAN VAN ROMPUY meer aandacht schenkt aan het respect voor minderheden en het beschermen van hun veiligheid en dat hij oproept tot meer daadwerkelijke actie.

De VERENIGDE NATIES moeten erop toezien dat HET VERDRAG VAN DE MENSENRECHTEN WORDT NAGELEEFD, meer bepaald de vrije meningsuiting en de vrijheid van godsdienst moeten worden beschermd. Als die mensenrechten worden geschonden, dan moet het lidmaatschap van de VN worden ontzegd.

De VN-RELSOLUTIE TEGEN GODSDIENSTLATSTERING DIENT AFGESCHAFT TE WORDEN. Die resolutie tegen godsdienstlastering beschermt geen mensen maar godsdiensten en kan daarom eenvoudig worden misbruikt om religieuze minderheden te vervolgen.

Als u achter deze oproep staat, ONDERTEKEN DAN DEZE PETITIE A.U.B. EN STUUR ZE DOOR NAAR KENNISSEN, opdat onze oproep door velen ondersteund zou worden en zou aanzetten tot actie. We zullen de petitie afgeven aan onze regionale, nationale en Europese Parlementariërs. We houden u op de hoogte.

Dank u voor jullie medewerking!
Namens de vervolgde Kerk.

GERMAN

Wir bitten unsere gewählten Volksvertreter und Amtsträger, ihre Stimme zu erheben und für die Religionsfreiheit einzutreten

Seit Beginn des sogenannten 'Arabischen Frühlings' haben Vertreter des sunitischen Islams mehr und mehr die Führung übernommen. Auch innerhalb der Moslem- Bruderschaft, welche sich selbst als eine demokratische Institution bezeichnet, gibt es sunitische Extremisten. Moderate muslimische Regierungen, die religiöse Minderheiten schützten, werden entmachtet. Obama und europäische Länder unterstützen den 'Arabischen Frühling' und den Demokratisierungsprozeß. Wir möchten auf die Gefahren, die sich dahinter verbergen, aufmerksam machen. Die nachfolgenden Artikel beziehen sich auf die momentane Situation im Nahen Osten.

Wir bitten alle PARLAMENTSABGEORDNETEN FÜR RELIGIONSFREIHEIT einzutreten und besondere Aufmerksamkeit dem Schutz und der Unterstützung von Christen und anderen religiösen und ethnischen Minderheiten zu schenken. Im Besonderen Europa und Ihre Vertreter, sowohl auf europäischer als auch nationaler Ebene sollten hier eine führende Rolle einnehmen. Es kann nicht richtig sein, dass unter dem Vorwand der Erhaltung guter diplomatischer Beziehungen in die arabische Welt hinein, die massive Verfolgung von Christen und anderen Minderheiten verleugnet wird. Jeder, der hier schweigt ist mitverantwortlich für das unsägliche Leiden von vielen unschuldigen Menschen, deren einzige Schuld darin besteht etwas anderes zu glauben. Das die Verteidigung von Minderheiten nicht un gefährlich ist konnte bereits festgestellt werden. Je mehr Politiker ihre Stimme erheben, desto besser wird die Stimme der rechtlosen gehört.

Wir fordern, das unsere BOTSCHAFTEN, SOWOHL IM NAHEN UND MITTLEREN OSTEN ALS AUCH IN NORD-AFRIKA, regelmäßige Berichte über die aktuelle Situation bezüglich der Behandlung von politischen und religiösen Minderheiten in diesen Ländern anfertigen und veröffentlichen. Diese Berichte sollten Teil eines jährlichen Berichts bezüglich der Beachtung der Menschenrechte in diesen Ländern und Grundlage für die Weiterentwicklung von bilateralen Beziehungen und die Leistung von Entwicklungshilfe sein.

Die Verbundenheit der EUROPÄISCHEN UNION mit den Fundamentalen Rechten und dem Recht auf Religionsfreiheit ist explezit im VERTRAG DER EUROPÄISCHEN UNION UND DER CHARTER DER FUNDAMENTALEN RECHTE (click http://www.europarl.europa.eu/charter/pdf / text_nl.pdf) dokumentiert. Diese wurden mehrfach von ihrer politischen Führung und den Mitgliedsstaaten bestätigt. Wir bestehen darauf, dass die EU auf der Basis dieser grundsätzlichen Prinzipien beginnt zu handeln

Die VEREINTEN NATIONEN müssen sicherstellen, dass das Abkommen bezüglich der Einhaltung der Menschenrechte eingehalten wird. Im besonderen müssen Meinungs- und Religionsfreiheit geschütz werden. Mitgliedsstaaten, die gegen diese fundamentalen Rechte verstossen sollten aus der UN- Vollversammlung ausgeschlossen werden.

Die UN- RESOLUTION GEGEN RELIGIÖSE DIFFAMIERING SOLTE VERWORFEN WERDEN, da diese gegen Blasphemie gerichtete Resolution nicht Menschen schützt sonderen Religionen und daher einfach gegen religiöse Minderheiten missbraucht werden kann.

Wenn Sie unsere Bemühungen unterstützen, UNTERZICHNEN SIE BITTE DIESE PETITION und leiten Sie sie auch an Freunde weiter, damit unser Appell auf diese Weise weitreichende Unterstützung erlangen und Veränderung bewirken kann. Wir werden diese Petition an unsere regionalen, nationalen und internationalen Abgeordneten senden und über die Reaktionen berichten

Danke für Ihre Unterstützung

Die verfolgte Kirche
Sign this petition