Release of Locked In Pension Funds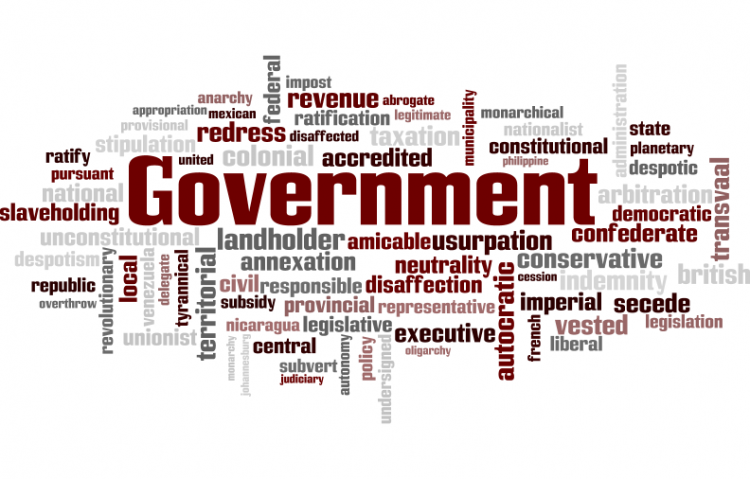 Target:

Ministry of Finance

Region:

Website:
To Whom It May Concern;

My name is Kelly Gregus. I have worked in the flooring industry for over 30 years and have paid towards a union pension along the way. I recently had my pension transferred to a locked in RSP account, as I am no longer working for a union flooring company. This locked in RSP account falls under the stipulations and guidelines of the British Columbia locked pension RSP accounts. My doctor said 10 years ago I would liver cancer in 20 years.

My Pension falls under the, Financial Institutions Commission of British Columbia. They administer and enforce the Pension Benefits and Standards Act (PBSA). The PBSA governs employment pension plans that have members in British Columbia. The chief administrative officer responsible for the administration and enforcement of the PBSA is the Superintendent of Pensions. Caroline Rogers is the Superintendent of Pensions.

Now there are certain stipulations to withdrawing a portion of your locked in BC Pension. In Alberta, there is a rule, which allows for hardship a certain percentage if you can prove this.

I am in debt with The Family Maintenance Enforcement Program (FMEP), in accordance with the Family Maintenance Enforcement Act Part 3 Section 29.1
This States the following:
(1) If a maintenance order is filed with the director and the debtor is in default and the arrears under the maintenance order total $3 000 or more, the director may do either or both of the following:
(a) forward to the Insurance Corporation of British Columbia a notice stating that the debtor is in default and that action under this section is to be taken in relation to the debtor's driver's licence;
(b) forward to the Insurance Corporation of British Columbia a notice stating that the debtor is in default and that action under this section is to be taken in relation to a licence and corresponding number plates for any motor vehicle or trailer owned by the debtor.

END

This also includes Passports, so if my line of work takes me to the US I cannot go there to work. As you can also conclude this includes Drivers Licence. It is not just for this reason I want my pension. My daughter wants to go to college and as her mother paid her way while I stayed in arrears I would like to make up for this by paying what is rightfully owed. My Ex and I have come to an agreement for payment which she is willing to receive to be paid out.
My income for the last year was nothing as I was unable to work for the above reasons, I owe back rent for a year as well and thank fully I have been able to stay on thus far.

I also wanted to add that the time my pension was pulled and put into the locked in RSP account the amount of money was $27,500.00 and I invested it and made a profit of $51,000.00.

This brings me to The Pension Reform Report in Alberta and British Columbia Report of the Joint expert on Pension Standards. Dated November 14, 2008. You can obtain a copy of this report at the following link. http://www.fin.gov.bc.ca/tbs/tp/JEPPS_Final_Report_Dec1-08.pdf
Included are specific points from this report coinciding with my dilemma.
(9.1 page 154) • Should unlocking be allowed for reasons of financial hardship, shortened life
expectancy and/or small amounts? If so, should these programs run in conjunction with one another?
(Discussion page 155)
A number of stakeholders want harmonized unlocking legislation. Some stakeholders' desire for a standardized act trumped concerns about what, exactly, the legislation should contain – so long as it is the same in both jurisdictions they would be satisfied. However, for many other stakeholders, while harmonization was desirable, the particulars of the
legislation were highly contentious, perhaps because of the large gap between the current standards in Alberta and British Columbia. Harmonization in this area would prevent "the-grass-is-greener-on-the-other-side" thinking among stakeholders who view the other jurisdiction as having the better system and would certainly ease administration for plan
administrators and financial institutions in the two provinces.

(Albeta Locked in Pension as of today allows for hardship withdrawal) I was unaware when I first applied and sent my application to in as a Alberta pension and was approved, unfortunately after find out it was not Alberta Pension but a British Columbia pension I was then refused.
Continued Pension Reform Report:
Compassionate unlocking (page 170)
The two traditional unlocking exemptions (small amounts and shortened life expectancy)
are currently options at the federal level and in nine provinces. However, some stakeholders feel that even these exceptions have the effect of undermining the guarantees that pension plans should provide, or that they are hard to administer. Thus, a determination that the pension system's sole purpose is to guarantee retirement income would likely imply these exemptions to be contrary to that goal.

Financial hardship unlocking currently exists in Alberta, Ontario and Nova Scotia and for federally administered pensions. Most submissions did not discuss financial hardship unlocking. Those who favour unconditional unlocking would also favour financial hardship unlocking, unless they think unlocking by inference should be restricted to those of a certain age. Predicting the opinion of those opposed to unlocking is more difficult, however. It is likely at least some of these submitters view such unlocking as
undermining the pension system while others may view unlocking for such compassionate reasons as worthwhile.

Unconditional unlocking (170)
For unconditional unlocking, the options used in Canada have been 25, 50 or 100 percent.
Most submitters who proposed a specific target supported 50 percent unlocking, though it
is unclear whether this support is based on public policy considerations or is simply
because this is what is currently allowed in Alberta. The arguments for or against one of
these amounts are similar to arguments whether or not to allow unlocking: those arguing
for 100 percent see it as providing flexibility, those arguing for 25 percent see it as
providing greater security.

The argument for 25 percent unconditional unlocking is that it would provide some
flexibility, but still ensure the bulk of the funds would be used to provide a pension even if
a pensioner spent the unlocked portion foolishly.

Unconditional unlocking of 50 percent stems from rules surrounding who contributes to
the fund. It is based on the assumption, not always true, that roughly half the fund will be
from contributions from the employer and half from the employee. Thus, unlocking
50 percent would allow owners to unlock "their" money while keeping the "employer's"
money locked-in to provide retirement income. Unlocking half can also be seen as a
compromise between those not wanting unlocking and those wanting complete
unconditional unlocking.

The Panel recommends that: (Page 173, last point)

• Financial hardship unlocking should be applicable in both
provinces using the Alberta model.

Finally, I bring to your attention The Pension Benefits Standard Act, 1985
Entitlement to Immediate Pension Benefit
(16.4) Pension reduced
(4) An immediate pension benefit that commences before pensionable age pursuant to subsection (2) may be reduced, provided that its actuarial present value is not less than the aggregate of
(a) the actuarial present value of the pension that would have been payable commencing at pensionable age, and
(b) the actuarial present value of any other benefit to which the member would have been entitled had the member remained a member of the pension plan until pensionable age.

I bring all this to your attention because this dilemma is of deep concern for me.
We, the undersigned, call to the attention the Ministry of Finance to take action to extend the unlocking of locked in Pension RSPS to include the same rule as Alberta.

That in a state of financial distress as a rule to have a percentage of the locked in RSPS released.
Sign this petition