Permit Lawrence Residents to have Backyard Chickens, as allowed under Marion County Law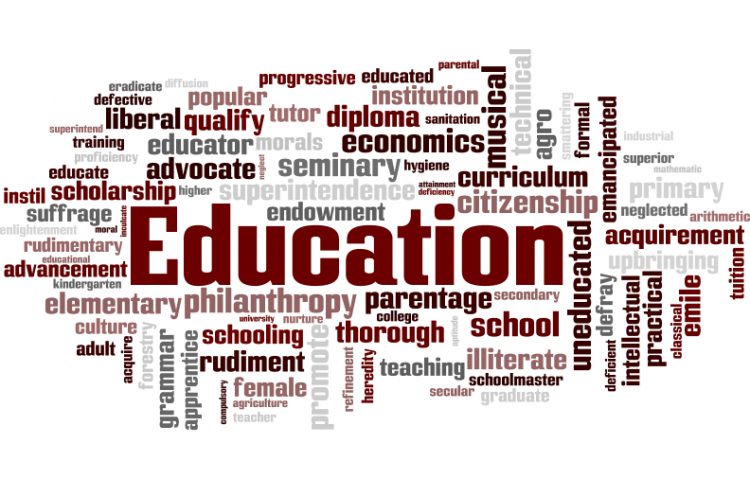 Target:

Lawrence Department of Public Works

Region:
As a part of our home school educational experience, we (my husband, Todd, our 5 kids, and I) began to care for chickens (100+), ducks (3), turkeys (3), and goats (3) on a farm a few miles from our home.

Over time, and over the winter, it became more and more difficult to care for the animals since we were not living on the property with them. We began to bring home injured chickens to care for them until they were well. Our first chicken, Hope, was stuck between 2 fences and unable to stand up when we first brought her home. She's now fully recovered, one of our best egg layers, and looking better than ever! Our second chicken had a fence fall on her, smashing her into the ground. By the time we arrived, the next day, she was frozen into the ground. We had to use a hammer to get her out. After much care, she still passed away; the trauma of it all caused some of her insides to come out. It then became evident that we should find a safe place for the majority of the animals, and bring home a few of the chickens to continue caring for them and learning about them.

Since bringing them home our egg production has gone from 1 egg/day with 100+ chickens to an average of 12-15 eggs/day with only 15 hens. Proving that they really do like to interact with humans, and do indeed respond to proper care.

The benefits to having back yard chickens are numerous and quite healthy!

• Fresh, healthy, delicious eggs, free of pesticides and antibiotics. They not only taste better, but are much better for you. They have less cholesterol and saturated fat. They have more vitamin A, omega-3 fatty acids, vitamin E, and beta carotene than store bought eggs. Not to mention it is way more enjoyable to go out and collect eggs than it is to purchase them. It's great fun to find them hiding as well! They lay in the coolest places sometimes.

• Chickens eat many table scraps, reducing waste that would usually rot and begin to smell.

• Chickens are omnivores that eat weeds, slugs, small rodents and bugs, reducing our backyard pest population. NICE!!! And great for the garden!

• Chicken eggs are a cheap, sustainable food source and can help families survive in the event of disruptions in the commercial delivery system.

• Keeping chickens is an important traditional survival skill that has been in existence as long as we have.

• Chickens make great pets as they are affectionate, intelligent, and entertaining. They really do have a lot to teach us. They all come running to us when we go outside, and they squat down so we can pet them. They know when to go to bed, and they all make it to the coop on time every night. Miraculous!

• We learn by what we experience. Both children and adults receive a valuable education about animals, food sources, the full cycle of life, and responsible animal care. (Many of the folks that have come to see our chickens, have never seen a chicken in their life. This is unacceptable considering they consume chicken several days/week. Bridging this gap, this disconnect, is a huge purpose of ours).

• Chickens are not "farm animals"- they are outdoor pets with benefits!

• Hens are quiet and do not crow!

• A small flock of hens doesn't stink (We clean our coop every single day! Every bit of poop, daily!) The neighbors have thanked me that there has been zero smell! We use Food Grade Diatomaceous Earth to prevent flies and ticks from breeding; it kills them before they fully develop. We also add it to their food, and when consumed it attracts and absorbs fungi, protozoa, viruses, endotoxins, pesticides, E.coli, worms, all parasites, and heavy metals.

• Hens don't need roosters to lay eggs.

• A small flock of hens is clean and easy to care for. They take great care of themselves as well! They are always busy and always being productive; whether they are scratching, eating, drinking, laying, taking a dirt bath, or resting. All they do has purpose. They really are great examples!

• Backyard hens are disease-free. Diseases are a large factory problem.

• Hens won't attract new predators that are not already in the area.

• A well-tended hen house can fit in with any neighborhood aesthetic. We just turned our already existing shed into a coop. It's perfect for them!!! They LOVE it! And so do all of our neighbors!

• With a small number of hens, waste is kept to a minimum and doubles as fertilizer.

• The top two ingredients in many vegetable foods/fertilizers are poultry feather meal, and poultry manure meal. Interesting!
We, Lawrence Township Residents, are requesting that the law prohibiting backyard chickens, reflect the laws of Marion County, that do permit backyard chickens.

It has come to our attention that we now have at least 2 schools within Lawrence Township that have chickens on their property for educational purposes: both Brook Park Elementary (5259 North David St, 46226) and Oaklandon Elementary (6702 Oaklandon Rd,46236), which is directly across from our neighborhood. That being said, there are obvious educational benefits involved with caring for chickens that have been both recognized and permitted to take place within Lawrence Township.

As a home school family, we commit to care for our chickens, and to use them for educational purposes. Taking care of our chickens has not only brought us closer together within our immediate family, but has brought our neighborhood together in ways that have blessed everyone involved. Our neighbors bring us their table scraps, help us with ideas on how to best care for our chickens, stop by to visit them, thoroughly enjoy our eggs, and love the little sounds of life they bring.

Once a week we pick up spent grain to feed our chickens from Triton Brewery (Lawrence Township). We stop at a local cabinet shop to pick up free saw dust, and we get our straw from Piney Acres, a local Christmas Tree Farm. We feed our chickens an organic diet; we buy our Organic Grain and our scratch from Paws Stop (Lawrence Township).

So far the benefits of having chickens have been numerous; not only for our family and our neighborhood, but for our local community at large.

Thanks so very much for your time and your consideration,

Allison Ballard
11935 Cable Dr, Indianapolis, IN 46236
Sign this petition