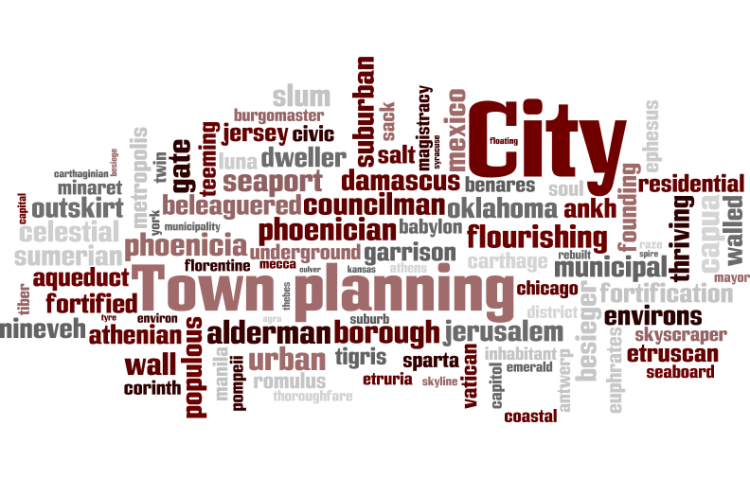 Target:

HomeSpace

Region:

Website:
As you are likely aware, HomeSpace has conditionally purchased the home at 2520 - 17th Avenue SW and plans to build a 27-suite harm-reduction housing project. A harm-reduction building houses individuals with addiction issues and permits the consumption of drugs and alcohol. Many members of the community do not believe this type of building - where drugs and alcohol are allowed - should be located in a residential community with an abundance of young children and only two blocks from an elementary school.
A residents' committee has been struck to oppose this project and the following letter was sent to HomeSpace to voice that opposition to their proposal. This petition is the second step we are taking to show that we are united in this opposition.
Dear HomeSpace representatives,
Thank you for the invitation to the open house regarding the proposed Shaganappi harm-reduction housing development at 2520 - 17Avenue SW.
We appreciate that you listened to our concerns and promised to review them with the appropriate parties in your organization. To that end, we provide the following summary of our thoughts for your response:
As voiced at the open house, we do NOT support a harm-reduction housing model.
There was no mention of the proposed site being a harm-reduction housing model until the open house. The flyers circulated at some homes in the neighbourhood and at the open house do not mention this detail, nor was this information shared with the Shaganappi Community Association at the May 9th meeting. This is crucial information that was not shared with us, and fundamentally changes our support of this HomeSpace project.
We are concerned about the instability of the clients the building will house given the likelihood of their addiction issues.
This housing model is not appropriate on a piece of land located two blocks from an elementary school. This school does not have bussing, and many students walk to and from school on a daily basis. Children are owed the right to safety as they walk to school (often unaccompanied by an adult), and in their school playground and outdoor spaces like parks. After meeting with Alexander Ferguson School Administration to discuss your proposal, we were shocked to learn that HomeSpace had not consulted or informed them of this proposed
project, especially given its close proximity.
After consulting with people living in communities where you operate other buildings, we have heard only negative stories. For instance, Nick Twyman, Past President of Sunalta Community Association, advised the following: "I would say that it [the harm-reduction facility in Sunalta] is the single biggest cause of ongoing strife and stress that both we as a Board and those who live nearby have had."
Our research informs us that these types of housing models lead to an increased presence of police, fire and EMT personnel given the potentially risky behaviour of these clients. We do not want frequent visits by emergency service vehicles in our neighbourhood.
The proposed project location is a block away from a large park that has a hockey rink, basketball , volleyball and tennis courts, fire pit and a playground used by many unattended kids and it is not appropriate to have people with addiction issues accessible to them as it poses a major risk. Neighbours from Killarney, Scarboro and Glendale also use this park so the potential risk and the
number of kids within close proximity to this proposed project is more than just the families in Shaganappi.
There is a large sheltered freshwater stream in this park supporting unique habitat that many volunteers and community organization like Trout Unlimited have worked hard to maintain. It is also a learning site for the students of Alexander Ferguson School. Unfortunately, it has been a place for drug activity in the past, and the proximity of the proposed harm-reduction building is likely to renew this type of illegal activity.
For a 27-suite building with permanent staff working 24-hours shifts, we feel three parking stalls is insufficient.
Our community just underwent significant engagement with The City through the Main Streets Initiative. Although there were several concerns for residents about the change in zoning, we were reassured that it would improve the vibrancy, character, look, and feel of 17th Avenue. The proposed harm-reduction development is fundamentally inconsistent with the Main Streets vision.
Low income housing options must exist in Calgary.
We want to be part of the solution. We cannot, however, support a housing model that allows unrestricted drinking and drugs for its 27 residents at the potential harm and risk to the residents who currently call the Shaganappi community home and the many additional children and adults who use its spaces.
Since the open house on Monday, June 19th, the community response has been overwhelming. We have organized and are coordinating several initiatives to stop this project. One such initiative is a community petition. We will provide it to you and several other interested parties shortly.
We look forward to hearing from you.
Yours sincerely,
Shaganappi residents
For more information contact us at noharm24a@gmail.com.
I am opposed to the HomeSpace proposal for a harm-reduction housing development at 2520 - 17th Avenue SW as presented at the open house held at Shaganappi Community Association on Monday, June 19, 2017.
We cannot support a housing model that allows unrestricted drinking and drugs for its 27 residents at the potential harm and risk to the residents who currently call the Shaganappi community home and the many additional children and adults who use its spaces.
You can further help this campaign by sponsoring it
The No Harm Shaganappi petition to HomeSpace was written by Shaganappi Residents and is in the category City & Town Planning at GoPetition.
No Harm Shaganappi