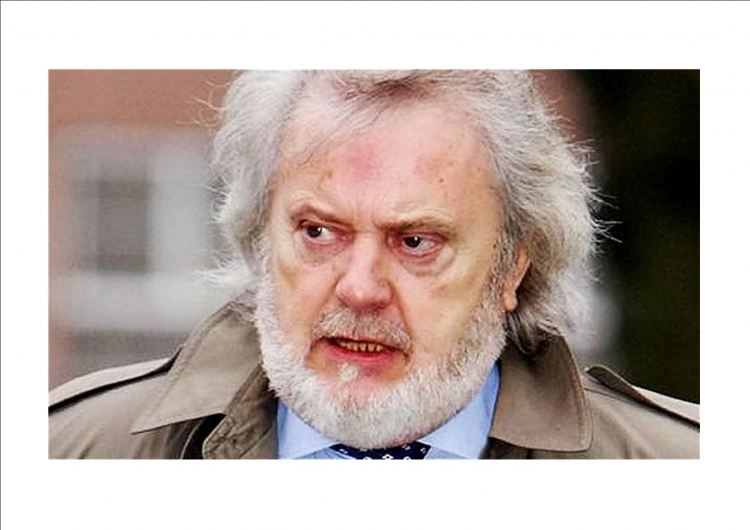 Target:

Voters of Portsmouth South

Region:
RECENT STREET SIGNATURE DRIVE - 438 SIGNATURES OF SUPPORT. THANK YOU.
Mike Hancock MP for Portsmouth South has been forced to resign the Lib Dems party but in reality - he jumped before he was pushed.
This is due to the High Court Writ issued by a lady who claims he persistently sent her sexual text messages, he first denied sending the messages until he was shown them and then he admitted to sending these messages and some of these messages have been published in the media. There are other very serious aggravating factors in this writ that will be exposed at his trial.
He has attempted to spin this – 'SACKING' by stating that if he wins the court case the Lib Dems will reinstate him. This will never happen so he is an MP without any political party support due to the decades of his misbehavior.
Mr Hancock was arrested for sexual offences by police over the allegations in 2010 (this has been reported by both newspapers and television) but no action was taken as the Crown Prosecution Service said there was insufficient evidence for a prosecution. NOTE: This is NOT the same as being innocent.
However, he still has to face the case in the High Court which in turn means – he has NOT been proven innocent until this case has been heard.
With his court case pending the disgraced Portsmouth South MP has written to all his constituents claiming that he is ill having undergone major heart surgery last year.
This is not the first time that the philandering MP has used his health as a cover.
As most people will agree Mike Hancock is one of the SICKEST men in Portsmouth.
SICK to pester a vulnerable single mother with unwanted texts.
SICK to lie by denying he send many, many sexual text messages and then only admitted it after he was shown the evidence.
SICK to have an affair with a suspected Russian spy.
SICK to pretend to champion women's rights on his taxpayer funded website when he is busy abusing them.
SICK for being exposed by The Daily Mirror when he broke the anti-sleaze rules by failing to declare his earnings from his Portsmouth City Councilor position.
Go to this link for more…
http://www.mirror.co.uk/news/uk-news/spy-row-mp-mike-hancock-269325
If he is too ill to work he should quit and he SHOULD QUIT for his SICK behaviour and not for being sick on his (exaggerated) health issues.
The Lib Dems in Portsmouth have persistently refused to suspend him as a councillor – which means it's up to us to get him out by signing this petition.
He has been featured in many news reports over the decades and is a well known womaniser. We invite you to research Hancock simply by typing his name on any search engine. You will find many news items including TV reports about his immoral behaviour.
For more information please follow this link…
http://www.dailymail.co.uk/news/article-2302606/Mike-Hancock-MP-Sex-pest-Lib-Dem-MP-mother-help-Nick-Clegg-ignored.html
He has for years travelled throughout Europe and particularly in Russia paid for - by YOU - the tax payer. At which time…he was not representing us in Portsmouth South.
We believe that is time for him to go so that we the people of Portsmouth South can have an MP who will represent us instead of his self-interests.
Please sign our petition so that we can at last stop being the 'Laughing Stock' of Westminster.
We deserve much better that Hancock and with your assistance – we will have a better future so that the fabulous city of Portsmouth can be politically represented by someone who really cares about Portsmouth.
Because we believe Hancock has - by his disgraceful behaviour – ripped the heart out of Portsmouth.
THANK YOU ALL WHO SIGNED OUR STREET SIGNATURE COLLECTION. WE HAD 438 VOTERS WHO SIGNED. Most approached us at our sign and enthusiastically signed with many negative Hancock comments. We also delivered over 7,000 leaflets throughout Portsmouth South with the e petition address for people to vote. Watch out for us, as we will be on the streets of Portsmouth over the next few weeks collecting more of your signatures.
Please sign our petition and…
LET'S GET OUR HEART BACK IN PORTSMOUTH!
We, the undersigned, call for Mike Hancock MP for Portsmouth South to resign.
IMPORTANT.
Please send this petition to all your contacts after you've signed it.
You can further help this campaign by sponsoring it
The MIKE HANCOCK MP MUST GO petition to Voters of Portsmouth South was written by Anonymous and is in the category Politics at GoPetition.
MIKE HANCOCK MP MUST GO