Make it against the law to steal vacation deposits in Tennessee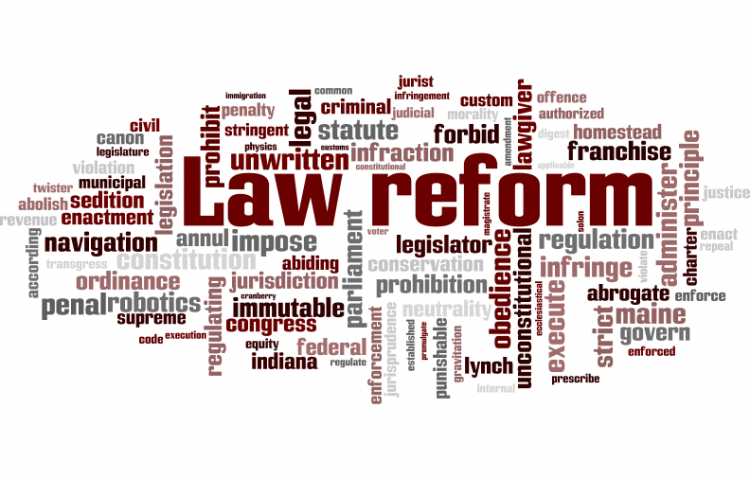 Target:

Representative Art Swann, Representative Richard Montgomery, Senator Doug Overbey

Region:

Website:
This is a petition to make Vacation Lodging Service (VLS) licensed rental companies in Tennessee be responsible for refunding the guest when a reservation is cancelled (through no fault of the guest).

Amend or remove TCA 62-13-104 (b)(3),(D)(i)!

Links to a few of the reports of the current law's many failings (will open in a new tab):


http://hammerandafeather.blogspot.com/2010/02/who-knew-not-cooperating-costs-lot-less.html


http://www.wearsvalleyhomes.com/buyers/new-homes/Sleepy-Bear-Cabin-Rentals-Cove-Mountain.pdf


http://hammerandafeather.blogspot.com/2009/03/company-b-was-b-for-bad.html


http://www.themountainpress.com/view/full_story/8090303/article--Abrupt-closing-of-cabin-rental-company-creates-concern-?instance=homesecondleft


http://www.wate.com/story/12747593/investigation-follows-abrupt-closing-of-gatlinburg-cabin-rental-company?clienttype=printable&redirected=true


http://sniitch.com/listsniitches/company/fontaine_cabin_rentals/


http://themountainpress.com/view/full_story/13379837/article--Cabin-firm-closes-doors--co-owners-face-lawsuit-?instance=most_recommended


http://www.tennessean.com/article/20110530/NEWS/305300004/Cabin-rental-agency-closes-Smokies (This article has been removed from the Tennessean!)


http://www.wbir.com/news/local/story.aspx?storyid=170233


http://www.wate.com/story/14680348/smokies-cabin-rental-company-closes-abruptly-customers-upset


http://blog.cabinconnection.com/2011/05/20/customers-out-of-luck-when-cabin-company-closes/


http://hammerandafeather.blogspot.com/2010/01/harvesting-fruit-from-money-tree.html

Here is a link to the statute:


http://www.lawserver.com/law/state/tennessee/tn-code/tennessee_code_62-13-104

Here is the text of the offensive item:

(D) (i) No funds shall be distributed from the escrow/trustee account until the customer's stay is complete, unless the distribution is in accordance with terms disclosed to the renter in writing at the time of making the reservation or within a reasonable time thereafter not to exceed three (3) days, mailed to the renter through the United States postal service or transmitted to the renter via electronic mail, facsimile or other tangible form of communication. Commissions earned by the firm and the revenue due owners shall be disbursed at least monthly. Funds held in escrow shall be disbursed in a prompt manner without unreasonable delay.

Here is what it looks like in a Guest Agreement:

Pursuant to the provisions of the Tennessee Code Annotated, Title 47, Chapter 18 and Title 62, Chapter 13, Section 62-13-104 (B) (3), Subdivision (D)(i), [rental company name] discloses the following policy as of June 4, 2003: "All advance rent deposits, damage deposits and balance of rent due are deposited into a bank escrow clearing account. These deposits are considered income to [rental company name], upon receipt and may be used immediately. Any refund considerations are expensed from the general books of [rental company name], on a case by case basis."
To protect the traveling public and Tennessee rental property owners, we, the undersigned, respectfully request that TCA 62-13-104 (b)(3),(D)(i) be either removed and replaced, or amended to reflect the following safeguards:

1) In Tennessee, the guest's execution of a vacation rental agreement in which he or she agrees to the advance disbursement of payments shall not constitute a waiver or loss of any of the guest's rights to reimbursement of such payments if the guest is lawfully entitled to reimbursement.

2) Rental companies in Tennesee shall not be exempt from licensing or an escrow audit.

3) Rental companies in Tennessee shall never have more than a one-third difference in what their escrow balance should be and the escrow's actual balance.

4) Rental companies in Tennessee shall self-report to the Tennessee Real Estate Commission once a month as to the status of their escrow balances, and the auditor shall spot-check, unannounced, for accuracy.

Bad news travels fast, so time is of the essence to save the overnight vacation rental industry in Tennessee. Fix the laws!
Sign this petition