Libertad para Ivonne Malleza, Isabel Haydee e Ignacio Martínez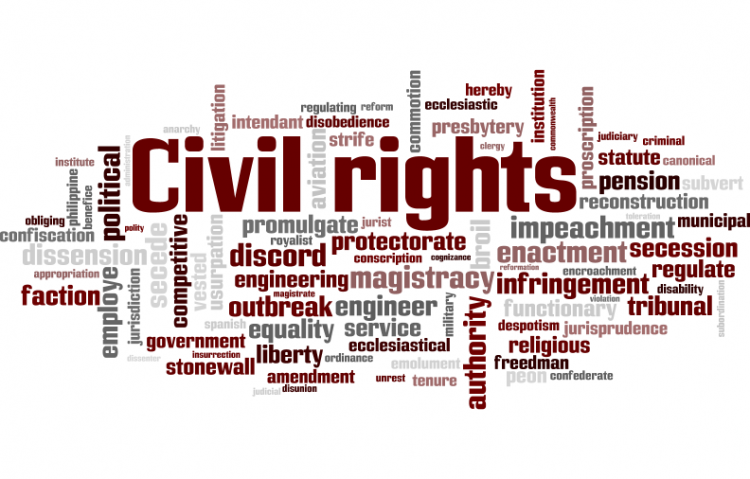 Target:

Democratic governments,internacional human rights organizations, embassies in Cuba and the Vatican

Region:

Website:
Versión en español
---------------------------------------
Ivonne Malleza Galano, miembro de las Damas de Blanco, su marido Ignacio Martínez Montejo y Haydée Isabel fueron detenidos por agentes de policía mientras protagonizaban una manifestación pacífica contra el hambre y la pobreza y con una pancarta que decía "Cese el hambre, la miseria y la pobreza en Cuba" en el Parque de la Fraternidad de La Habana. Ivonne Malleza Galano fue esposada y empujada a un vehículo de la policía. Dos agentes de policía trataron de confiscar lsa pancarta y la detuvieron, junto con Ignacio Martínez Montejo y Haydée Isabel. El video muestra a Ivonne Malleza Galano siendo arrestada por los agentes de policía, mientras que la multitud se congregó a su alrededor comenzó a gritar a los oficiales que la deje ir.

English version
---------------------------------------
Ivonne Malleza Galano, a member of the Ladies in Support (Damas de Apoyo) to the Ladies in White (Damas de Blanco), her husband Ignacio Martínez Montejo and Isabel Haydee were arrested by police officers while they were staging a peaceful demonstration against hunger and poverty and holding a banner with the slogan "Stop hunger, misery and poverty in Cuba" in Fraternity Park (Parque de la Fraternidad) in Havana City. Ivonne Malleza Galano was handcuffed and pushed into a police vehicle. Two police officers arrived, tried to confiscate the banner and detained her, along with Ignacio Martínez Montejo and Isabel Haydee. Video shows Ivonne Malleza Galano being arrested by the police officers at Fraternity Park while the crowd gathered round her and asked the officers to let her go.

Version en français
---------------------------------------------------
IIvonne Malleza Galano, membre des "Dames de Blanc", son mari Ignacio Martínez Montejo et l'activiste Haydée Isabel ont été arrêtés au Parque de la Fraternidad (Parc de la Fraternité) à l'Havane, au cours d'une manifestation pacifique. Ils s'étaient présentés au parc avec une pancarte pour protester contre la faim et la pauvreté à Cuba. Ivonne Malleza Galano a été menotté et poussé dans un véhicule de police. Les policiers ont confisqué la bannière et arrêté aussi Ignacio Martinez Montejo et Haydée Isabel. Une vidéo montre Ivonne Malleza Galano au moment d'être arrêté par des policiers, tandis que la foule rassemblée autour, criait en direction des agents d'arrêter l'abus et la laisser aller.


Versión en español
---------------------------------------
A todos los gobiernos democráticos del mundo y organizaciones internacionales de Derechos Humanos:

Me dirijo a ustedes para pedirles que se unan y solidaricen con una mujer con un coraje extraordinario que ha estado luchando por la libertad de un país: Cuba. En estos momentos, Ivonne se encuentra detenida al igual que su esposo Ignacio e Isabel Haydee tan sólo por manifestarse pacíficamente contra la pobreza en Cuba. Ya llevan más de 15 días detenidos y les amenazan con procesarlos.

Desde aquí pedimos a la comunidad internacional y la resistencia de Cuba que se solidarice estas víctimas de la dictadura militar cubana para exigir la liberación inmediata de estos activistas defensores de la Libertad. Activistas pro Derechos Humanos, dentro y fuera de Cuba, exigen que Ivonne Malleza, su esposo, e Isabel Haydee sean puestos en liberad sin condiciones. En este momento, cualquier solidaridad en nombre de la comunidad internacional, gobiernos democráticos y organizaciones internacionales de derechos humanos es fundamental.

English version
---------------------------------------
To all of the world's democratic governments and international human rights organizations:

I am writing to you to ask to you join in solidarity with a very courageous woman who has been fighting for the freedom of a country; Cuba. Currently, she is being held as well as her husband Ignacio Martinez and Isabel Haydee. They've been detained for more than 15 days and threatened with criminally charging them.

We ask the international community to join these activists of Cuba and show solidarity, to demand the immediate release of these activists, defenders of freedom. Human rights activists inside and outside Cuba, are demanding Ivonne Malleza, her husband, and Isabel Haydee to be release immediately. At this point, any solidarity on behalf of the international community, democratic governments and international organizations of human rights is fundamental.


Version en français
-------------------------------------------------------
À tous les gouvernements démocratiques du monde et organisations internationales de défense des droits de la personne:

Je vous écris pour vous demander de exprimer votre solidarité avec une femme d'un courage extraordinaire qui lutte pour la liberté de son pays: Cuba. A l'heure actuelle, Yvonne est en prison ainsi que son mari Ignacio et l'activiste Isabel Haydée, simplement pour avoir manifesté pacifiquement contre la pauvreté à Cuba. Ils ont été arrêtés depuis plus de 15 jours et menacés de poursuites judiciaires.

Nous demandons à la communauté internationale de joindre leur voix à celles des activistes cubains pour réclamer la libération immédiate de ces militants, défenseurs de la liberté et des droits humains. Ivonne Malleza, Ignacio Martínez e Isabel Haydee doivent être libérés sans conditions. La solidarité de la communauté internationale, les gouvernements démocratiques et les organisations internationales des droits humains est pour cela fondamental
Sign this petition