Faults, Facts and Fundamentals about Redevelopment of Housing Societies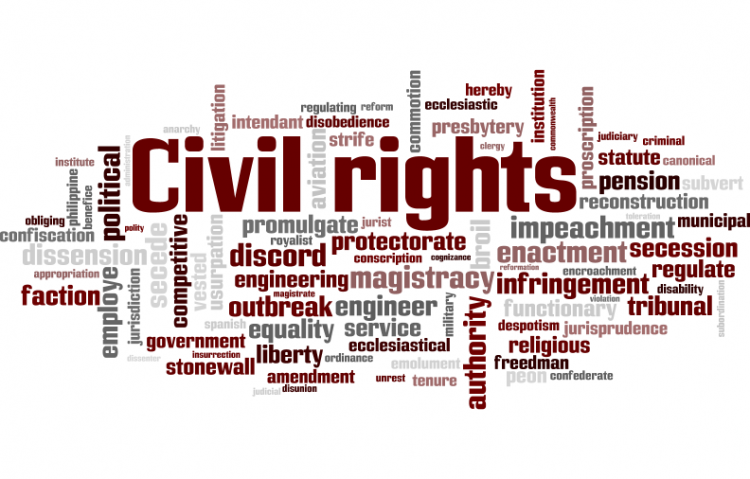 Target:

FAULTS, FACTS AND FUNDAMENTALS ABOUT REDEVELOPMENT OF HOUSING SOCIETIES

Region:
The author is an experienced Counsellor and senior Analyst for Redevelopment of Housing Societies with in-depth study of integral techniques with exclusively knowledge in the area of Societies Laws and Redevelopment of Housing Societies in Mumbai as also having many articles penned on Internet on various parameters under following titles.

The author is well adept in Laws governing the Redevelopment of Housing Societies and distinctly experienced in studying and analyzing the entire text of Drafts of Development Agreement, Power of Attorney, Tender Document, Bank Guarantee and Individual Agreement to be executed with each member of the Society generally provided by the Developers/Builders to the Housing Society.

Please educate yourself and caution your friendly neighbours to be vigilant from Irregularities and illegalities in Redevelopment by the Builders, Illegal gratifications by Builders to corrupt members of Managing Committees, Rampant Corruption in BMC, Flagrant violation of Rules and Regulations by the Builders, how to beware of Cheat and Fraud Builders and their criminal and felonious act.
FAULTS, FACTS AND FUNDAMENTALS ABOUT REDEVELOPMENT OF HOUSING SOCIETIES

Redevelopment is generally described as newborn construction on an old plot which has a pre-existing structure in any Housing Society. It gives an opportunity to refurbish old residential complexes keeping pace with changing lifestyles and facilitates to upgrade the standard of people who are living in old structures and also creates space for new people. Today many Housing Societies in Mumbai are in need of extensive structural repairs. However, they find it difficult to arrange the funds required to carry out the same.

The growth in the size of families and their wants has created a need for larger accommodations. Old Housing Societies have certain critical drawbacks which include lack of security, non availability of amusement areas for children, leakage problem, lack of attached toilets in the rooms in chawl system at south Mumbai, dearth of parking lots and many more. Redevelopment has made a very positive approach that has transformed many Housing Societies in metro cities in to landmark complexes and towers matching the examples world class cities.

Redevelopment is the hot issue today as vacant and un-encroached land is now hardly available to carry out further construction. A number of Housing Societies have old and dilapidated buildings that need redevelopment. The cost of structural repairs by demolishing and reconstructing such buildings is often beyond the reach of any Housing Society and flat owners. This is the prime reason why many Housing Societies are willing to opt for redevelopment to acquire ultimate safety.

The Housing Societies having old buildings are having many weaknesses and vulnerabilities such as lack of services like security, cleaning, absence of common facilities like Society office, unavailability of proper playing area for children in the compound, persistent leakage problems, absence of elevators in high rise buildings, poor and underprivileged interior planning of rooms and low resale value on sale of flat due to the poor condition of the buildings. Therefore, redevelopment in Mumbai has huge potential for Builders and Property Developers as there are constraints on the availability of open land within the city limits owing to the growing demand for houses and an acute shortage of housing stock.

On the other hand, there are various advantages for the Housing Societies who opt for redevelopment of their existing properties in to new structures having lavish grand entrance lobby, latest amenities in rooms, exclusive Society office as per norms, enhanced view from flats, spacious common passages and staircases, availability of modern elevators, generous car parking space, health club and gym if agreed, landscape garden for recreation, high end security systems, stand by generators, efficient fire fighting system, underground water tanks with submersible pumps having sensors, provision for piped gas, cable TV, telecom, internet connection, concealed plumbing and electrical lines.

A major financial benefit of redevelopment is sizeable Corpus Fund which would take care of original member's share of the revised maintenance cost of the new premises or to utilize it for other purposes as per the requirement of each individual member. Rental Charges including brokerage and transportation charges for the alternate accommodation is provided to each and every member of the Society while they are away when their building is being built.

Apart from the additional carpet area that each Society member would get in the newly constructed building as compensation from the Developer, if any Society member requires additional accommodation in the same building, it can be achieved by purchasing additional space from the Developer at the best negotiated price. This would enable the family to live in the same locality enjoying life with more luxury with modern amenities.

The Developers provide modern gadgets such as close in circuit cameras, intercom systems, smoke detectors, fire fighting alarm system, metal detectors, high speed elevators etc. The redeveloped complexes and towers have excellent stilt parking or basement parking facilities which eases the traffic congestion in the Society premises. This not only saves precious space but also ensures discipline in the traffic flow in the Society premises.

Before signing a Redevelopment Agreement the residents should ensure that they return to the redeveloped premises within a stipulated time as per the terms settled with the Developer. The members should also realise that Builders are equal beneficiaries and desist from taking any hasty decision which at a later date, culminate in to irreparable damage. The Society should be careful in drafting the Redevelopment Agreement and not leave the same to the Developer.

The terms and conditions of the agreement should legally and practically be taken care of to protect the corporate interests of the Society and each of its members as also to avoid any litigation later. Every detail pertaining to the construction specifications, construction and material, amenities should be specified in the Redevelopment Agreement. Anything that is vague will go against the interest of Society members.

Numerous cases are on record of press where the dreams of innocent middle class families are crashed when the redevelopment assignments undertaken are neither accomplished in given time by Builders chosen by Housing Societies nor are the promised facilities made available or never provided. There are types of voracious Builders of III tire who have delayed the redevelopment projects due to paucity of inflow or diversion of funds from the assigned projects in order to acquire more and more projects beyond their financial means or are simply not capable to execute the projects due to lack of competency.

Often, Builders have compensation agreement clause that assures the members of the Society, daily/monthly damage for delayed possession beyond the specified date as mentioned in the Development Agreement. However, the Builders disregard the same. Builders who offer unreal excuses to escape paying penalty can be dragged in the consumer court for a breach of contract and cheating.

The office bearers signing the covenants of title and eligibility may not be aware of the concerned laws and regulations. While drafting a Development Agreement, the Managing Committee of the Society must visualise every possible setback and remedies against possible eventualities so that the Builder's interest in completing the project continues till the end. Major laws required to be kept in mind include the Transfer of Property Act, 1882, Registration Act, 1908, Indian Contract Act, 1872, CRZ laws, State laws like Maharashtra Ownership Flats (Regulation of Promotion of Construction, Sale, Management and Transfer) Act, 1963, Maharashtra Co-operative Housing Societies Act, 1960, stamp duty laws, Development Control Rules, Environmental Law, Tree Cutting Laws, Municipal Laws, Slum Redevelopment Scheme etc. If there are serious legal irregularities in the process of redevelopment and when they are noticed halfway, they can jeopardise the redevelopment and the consequences can be severe as what the law does not permit cannot be done either by the Builder or by the Society.

It is largely observed that the draft of Development Agreement is presented by the Developer to the Society, is always found "Developer Friendly Draft" which has to be restructured by the Society with in-depth study and ensure that all protections are available under the law and make it "Society Friendly Draft" to avoid any litigation at a later date.

The builder must deliver the project in time along with 100 per cent transparency in all the dealings. He must stick to the promised terms and conditions and pay penalty if the project delivery is late. Trust is the most important element in a society-builder relation and that should be well taken care of by the builder. Get all the promises or agreements made by builder in writing. It should outline the work to be done, date of completion, amenities or facilities promised.

At times, the perception of safety over vital issues affecting the redevelopment can itself be a key point of litigation. The penalty and termination clauses in a Development Agreement are not enough protection to Society members in case the construction does not proceed or for some reason is halted or stopped. Further, many times, a Development Agreement doesn't provide for termination of the agreement since such clauses cause discomfort to a Developer and hence the only remedy left with the Society is to go for prolong litigation of termination of the agreement and/or wait for getting penalty for delay in handing over of new structure.

It has been often noticed that during the process of redevelopment, the terms of Development Agreements as agreed upon are twisted and unhealthy attempts with ulterior motives are made by the Builders to twist and grossly violate the rules of MRTP and DCR by unlawful planning and constructing additional/unauthorized areas that are beyond their entitlement (i.e. beyond the plot FSI and the TDR/FSI loaded) for their hidden financial gains.

The buyers of such unlawful flats/properties land themselves in deals that lead to litigation at a later date as also it is not viable to pull the builder to court and wait for years to get fair justice.

Once the buyers sign on the dotted line and pay the cost, he is at the builder's mercy. It is not expected of a common man to analyze the hidden risks in a redevelopment scenario. His knowledge is zero to know the judiciary system and its intricacies. The builders on the other hands have fleet of highly paid advocates and experts to advise and protect them.

The Builder selected, should be of unshakable reputation for quality, efficiency, trust, meticulous planning, top quality amenities, superlative designs, timely completion, guaranteed possessions and handing over of property of the Society for rehabilitation of its members.

Another serious issue is of non-availability of conveyance from the old owners/Builders which renders the Societies liable the entire process of redevelopment break down instantly. Identifying the right kind of Builder or Developer is another challenge. There are various reasons due to which the redevelopment of old buildings has become a common cause of serious concern for the thousands of Housing Societies across Mumbai.

It is the calamitous need of the hour that those Societies standing on the threshold of redevelopment and want to ensure the successful completion of redevelopment task without any imperil; get genuine advice and educate themselves by the redevelopment experts and counsellors having both, the experience and expertise.

However, in view of the compulsory conveyance bill having been passed in both the houses of legislature of the Maharashtra government, the conveyance would become a summary proceeding and the rights of the Housing Societies would be recognised by the competent authority disregarding objections by the Builder/owner. In view of such a legal position, problem of not having conveyance would no longer be a bigger hurdle.

The Bank Guarantee, which the Builder is made to give, should be drafted simultaneously, along with the redevelopment Agreement. The draft of the Bank Guarantee should be simple and not tied up with conditions. In a nutshell, it should state that except for calamities like floods, earthquakes or a war, the reconstruction will be completed in the specific time, or at the very least, within the grace period. Failing this, the guarantee would be invoked.

Redevelopment is the magic mantra that can makes dreams a reality provided Housing Society members are aware of the procedures and processes involved. The adage 'Knowledge is Power' applies impeccably to the redevelopment process. Knowledge is basically what differentiates Housing Societies that have successfully undergone redevelopment from those who are still languishing in dilapidated buildings.

Dilapidated buildings, often on the verge of collapse, are a grim reality for thousands of Housing Societies across Mumbai's central suburbs. With structural stability already badly affected and conditions deteriorating further with each passing day, sooner or later the stage arises when members start actively exploring the possibility of redevelopment.

It is worth to mention here that in the name of redevelopment of old housing societies in Mumbai, the various authorities, in last few years have carpeted free ground to breed rampant corruption to benefit the private builders to sub serve their illegal and deceitful objectives to garner huge profit. This is most required of the Government to impede the members of Managing Committees to enjoy the sleep with the builders for few greens and thrust redevelopment idea on the innocent and gullible members.

The benevolent Officials at MCGM always are in readiness to approve any plan tabled, MMRDA, MHADA, Banks, Politicians and Senior Bureaucrats, Police, Local Goons and all concerned who are the core harvesters in most lucrative money spinning business involving multi crores of rupees in the name of redeveloping our mother land.

The entire lobby of these white collared mafias has strongly built a black economy in our country involving nearly 40% to 50% of unaccounted cash transactions from the small/large/corporate buyers of the properties. The menace of deadly nexus amongst these "BADDIES" have also beleaguered the licensing authorities of administration like MCGM, MMRDA, MHADA, Banks etc. for getting illegitimate approvals or legalize unauthorized constructions.

With regard to Law & Order, the Indian Police has always remained in forefront to protect the cold-blooded builders and milk them as often as needed. Even basic functions like lodging a FIR against the fraud and cheat builders is firstly not registered, victims are encouraged and even threatened for not to file an official complaint. If a case somehow gets registered, the police usually do not take any action. The con builders, corrupt politicians and policemen go like hand in glove, often resulting in exploitation of the gullible and naïve buyers.

The transition from an old dilapidated building to a new, stable structure is not an easy task. With incomplete or misleading information creating friction among members and new circulars being issued on a regular basis, Housing Societies have to cope with either an information overload or paucity of the same.

There are numerous instances where firstly, the members of the Managing Committee are hooked and enticed of unlawful gratifications in substantial amount by certain unscrupulous Developers and use these Managing Committee Members as agents to pursue and pass over the rosy dreams and benefits to innocent members of the Society and criminally ensure that the redevelopment project is bagged by the concerned Developer.

The corrupt members of the Managing Committees also resort to arm twisting, harassment and threatening method to the flat owners into submission as per the builder's orders. Scared by such hounding tactics, most society members accept and offer their consent towards the redevelopment of their society without any protest and prefer to go along with whatever the members of the whole Managing Committee decides.

It is well known fact that the illegal gratifications and lavish spending by a large cartel of unscrupulous Builders entice the members of the Managing Committees of Cooperative Societies and provoke them to turn against their own members of the Society in the matter of obtaining consent and force implementation of redevelopment.

Please remember that going in for redevelopment without knowing the precise procedures and processes involved is like walking on the edge of a cliff blindfolded - you have no idea when a wrong step could send you tumbling downwards. Essential information is one concept where half knowledge is infinitely more dangerous than ignorance. If you take the right step but without following the necessary guidelines, all your efforts would be rendered null and void. Clearly, the need of the hour is that those standing on the threshold of redevelopment receive advice from industry leaders having both, the experience and expertise.

Last, but not the least, the successful execution of any redevelopment project primarily depends on the management by the members of the Managing Committees with transparent efforts to protect the corporate interest of the society and 100% co-operation of each and every member. This, in turn is again depends on the capacity of the members of the Managing Committees who are entrusted with the management of entire process of the redevelopment with their honesty and integrity.

The author is an experienced Counsellor and senior Analyst for Redevelopment of Housing Societies with in-depth study of integral techniques with exclusively knowledge in the area of Societies Laws and Redevelopment of Housing Societies in Mumbai as also having many articles penned on Internet on various parameters under following titles.

The author is well adept in Laws governing the Redevelopment of Housing Societies and distinctly experienced in studying and analyzing the entire text of Drafts of Development Agreement, Power of Attorney, Tender Document, Bank Guarantee and Individual Agreement to be executed with each member of the Society generally provided by the Developers/Builders to the Housing Society.

Please educate yourself and caution your friendly neighbours to be vigilant from Irregularities and illegalities in Redevelopment by the Builders, Illegal gratifications by Builders to corrupt members of Managing Committees, Rampant Corruption in BMC, Flagrant violation of Rules and Regulations by the Builders, how to beware of Cheat and Fraud Builders and their criminal and felonious act.

 Planning for redevelopment? Read this……Guidelines on Redevelopment of Housing Projects in Mumbai
 Format of Indemnity Bond in Form M-20
 Letter of Consent for Redevelopment of Housing Societies
 Mismanagement by Managing Committees
 Section 101 of Maharashtra co-op. Societies act 1960 for recovery of dues from defaulting members
 Unhealthy and Unlawful practice by certain Developers in Redevelopment of Housing Projects in Mumbai
 Importance of Indemnity Bond in Form M-20 For Managing Committees
 Code of Conducts for Developers: Redevelopment of Housing Societies and old Buildings in Mumbai
 Long Live Corruption in Redevelopment of Housing Societies in Mumbai
 Guidelines for Selection of a good Builder
 Busting of Redevelopment Projects of Housing Societies
 Redevelopment of Housing Societies: Cessed Buildings in South Mumbai: Bonanza of FSI of 3.0 etc.
 Code of Conduct for Builders Developers
 Compensation to be paid by the Builder for delayed possession of flat
 Corruption in Redevelopment
 Redevelopment and corrupt Managing Committee Members
 Redevelopment of Housing Societies and Sand Shortage
 Redevelopment of Housing Societies: are Govt. Guidelines really persuasive and convincing?

Dilip Shah
Counsellor and Analyst for Redevelopment of Housing Societies
dilip7shah@gmail.com
9819825752
32411533
Sign this petition