Allow Myxomatosis Vaccinations for Rabbits in Australia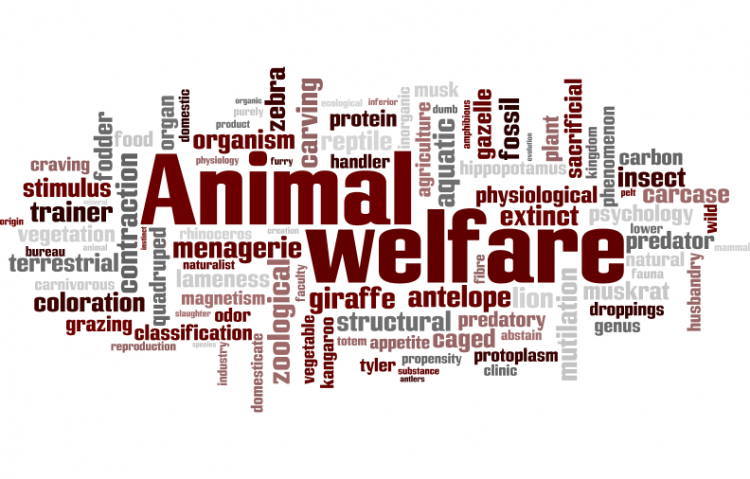 Target:

Rabbit Lovers

Region:
Myxomatosis is a deadly strain of virus that affects the European and Cottontail rabbits, and there is currently no vaccination available in Australia against this virus.

The myxomatosis virus was originally spread through the American wild rabbit population during the late 1800's and was subsequently introduced into Northern Australia and its relative parts so as to control the rabbit problem in crops and other plantations around Queensland. It managed to control the pest problem, devastatingly reducing the rabbit population from 600 million to 100million in two years.

The ones that survived developed a strong immunity to the disease, and as a result wild rabbits are more immune now to myxomatosis than when the virus strain was implemented into Australian rabbit populations during the 1950s.

There is however, no vaccination currently available in Australia to domestic rabbits and they remain at a constant risk to contracting the virus. Myxomatosis usually proves fatal for any rabbit exposed to it, and they can die as soon as 48 hours after being exposed to the virus.
April 18 2008

Dear Honorable Tony Burke,

Myxomatosis is a deadly strain of virus that affects the European and Cottontail rabbits, and there is currently no vaccination available in Australia against this virus.

The myxomatosis virus was originally spread through the American wild rabbit population during the late 1800's and was subsequently introduced into Northern Australia and its relative parts so as to control the rabbit problem in crops and other plantations around Queensland. It managed to control the pest problem, devastatingly reducing the rabbit population from 600 million to 100million in two years. The ones that survived developed a strong immunity to the disease, and as a result wild rabbits are more immune now to myxomatosis than when the virus strain was implemented into Australian rabbit populations during the 1950s.

There is however, no vaccination currently available in Australia to domestic rabbits and they remain at a constant risk to contracting the virus. Myxomatosis usually proves fatal for any rabbit exposed to it, and they can die as soon as 48 hours after being exposed to the virus.

Myxomatosis is caused by the strain myxoma virus, and it is spread between rabbits through contact with carrier mosquitoes and other skin parasites such as fleas. The virus can be passed quite easily should a healthy rabbit come into skin contact with an infected one. It was originally developed in France so as to control a local pest problem, however an epidemic of the virus spread and within two year 90% of the original rabbit population within France were dead. The virus cannot distinguish between rabbits who contribute to the pest problem, and domestic bunnies which are bred for homes and to be as a house pet, just as a cat or dog is, and it results in a disfiguring, slow, and painful death. A healthy pet rabbit will usually live for up to ten to twelve years, but if exposed to the myxomatosis their lives can be cut short dramatically as there is no way to prevent contracting the virus and no way to fight off the symptoms. All rabbits are extremely sensitive to the virus, as it produces severe skin abscesses and infections, and usually leads to a quick death from anywhere between eight to fifteen days.

Myxomatosis is a type species belonging to the genus Leporipoxvirus. All of these strains of viruses lead to painful skin tumors, and other symptoms of the virus follow a typical poxvirus infection. Once contracted, it remains within the rabbits' system and begins to reproduce within the lymphnodes, thus spreading through the blood stream and into the skin tissue. Usually three days after contracting the virus, the eyelids, lips, and genitals will swell, and the rabbit will subsequently lose their sight. Tumors will surface on their ears, noses, and limbs. Secondary complications will usually occur due to a weakened respiratory system, and pneumonia or conjunctivitis will often follow. Contracting the disease results in severe health complications such as these, and will usually prove fatal.

I am asking, along with many other rabbit owners and rabbit fans, to please allow rabbits to be vaccinated against this deadly virus strain should the family want to protect it from risk of contracting myxomatosis. It is all too easy for my domesticated and much loved rabbits to become ill through exposure to mosquitoes and fleas that target these warm blooded creatures. It saddens me that my rabbits can seldom spend time outside on their own, on hotter evenings for risk of exposure to the disease. Even a mosquito coming into my home proves a risk to the health of my pets, and there is no way to prevent against infection completely. There is a constant shadow over most rabbit owners that their loved pet will contract myxomatosis as a result of exposure to mosquito carriers, even if simply spending time in an enclosed hutch or garden.

I know that myxomatosis is apparent in the wild rabbits around our property, who easily pass it onto one another, even though these rabbits are no threat to our property and it is upsetting to commonly see infected rabbits who are suffering a slow and painful death, or the carcasses of dead rabbits. All rabbits seem to be at constant risk at contracting myxomatosis and it seems so ridiculous that they cannot simply be vaccinated against it should the owner not consider their pet "a pest". I am asking you please, to seriously consider introducing immunity to the rabbits that have been bred for domestic homes and who are kept in safe, secure conditions, and prove no threat to any crop, farm, or natural environment. There are many rabbits in good homes that are much loved and treasured as any dog, cat, or farm animal is – and it frustrates many veterinarians to see these infected household pets and be able to do nothing to prevent further contraction, and their only method to help them is to humanely euthanase them.

Please observe the petition which supports my appeal for vaccinations for rabbits against myxomatosis.

With kind regards,

Jessica Louise Aiton

On behalf of Otto and Finnigan, all the other rabbit owners, lovers, and faithful lapin
Sign this petition