ΝΑ ΕΠΑΝΕΛΘΕΙ ΤΟ ΜΑΘΗΜΑ ΤΗΣ ΝΕΟΤΕΡΗΣ ΚΑΙ ΣΥΓΧΡΟΝΗΣ ΙΣΤΟΡΙΑΣ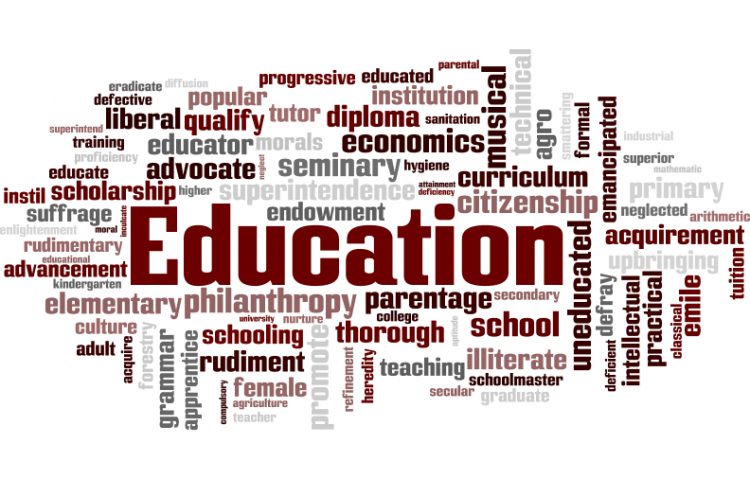 Target:

Υπουργείο Παιδείας και Θρησκευμάτων

Region:

Website:
Το τρέχον σχολικό έτος, 2019-2020 θα μείνει στην … Ιστορία ως το πρώτο στα χρονικά της ελληνικής εκπαίδευσης, στο οποίο καμία τάξη του Γυμνασίου ή του Γενικού Λυκείου δε διδάσκεται το μάθημα της Σύγχρονης Ιστορίας. Διδάσκεται, αλλά μόνο μία ώρα την εβδομάδα, μαζί με τη Νεότερη Ιστορία, στην Α΄ τάξη του Επαγγελματικού Λυκείου. Το απαράδεκτο για τη συγκρότηση του αυριανού πολίτη αυτό γεγονός μπορεί και πρέπει να θεραπευτεί με άμεσες παρεμβάσεις στο ωρολόγιο πρόγραμμα: να ισχύσει το παλιό αναλυτικό πρόγραμμα της Ιστορίας με βάση το οποίο η Α΄ τάξη διδασκόταν την Αρχαία, η Β΄ τη Μεσαιωνική – Βυζαντινή και η Γ΄ τη Νεότερη και Σύγχρονη Ιστορία στο Γυμνάσιο, στο οποίο ολοκληρώνεται, με τα σημερινά δεδομένα, η υποχρεωτική εκπαίδευση. Στο Γενικό Λύκειο, όπου τα παιδιά είναι ωριμότερα και η κριτική τους ικανότητα περισσότερο αναπτυγμένη, πρέπει να γίνεται εμβάθυνση στην ύλη της Νεότερης και Σύγχρονης Ιστορίας που να αφορά και την Γ΄ Λυκείου με επαναφορά του μαθήματος στη Γενική Παιδεία. Στο δε Επαγγελματικό Λύκειο το μάθημα της Ιστορίας θα πρέπει να διδάσκεται σε όλες τις τάξεις. Απαραίτητες προϋποθέσεις για την αναβάθμιση του μαθήματος είναι η αύξηση των ωρών διδασκαλίας – υπενθυμίζουμε ότι στην Γ΄ Γυμνασίου το μάθημα ήταν τρίωρο – και η ανάθεσή του στους Φιλολόγους, του κλάδου ΠΕ02, με προτεραιότητα στους αποφοίτους τμημάτων Ιστορίας και Αρχαιολογίας.
ΝΑ ΕΠΑΝΕΛΘΕΙ ΑΝΑΒΑΘΜΙΣΜΕΝΟ ΤΟ ΜΑΘΗΜΑ ΤΗΣ ΝΕΟΤΕΡΗΣ ΚΑΙ ΣΥΓΧΡΟΝΗΣ ΙΣΤΟΡΙΑΣ ΣΤΟ ΓΥΜΝΑΣΙΟ ΚΑΙ ΤΟ ΛΥΚΕΙΟ
• Επαναφορά της διδασκαλίας της Νεότερης και της Σύγχρονης Ιστορίας στο Γενικό Λύκειο και της Σύγχρονης Ιστορίας στο Γυμνάσιο
• Επαναφορά της διδασκαλίας του μαθήματος της Ιστορίας σε όλες τις τάξεις του Επαγγελματικού Λυκείου
• Αύξηση των ωρών διδασκαλίας του μαθήματος σε όλες τις βαθμίδες και τύπους σχολείων
• Αποκλειστική ανάθεση στον κλάδο ΠΕ2 με προτεραιότητα στους αποφοίτους τμημάτων Ιστορίας και Αρχαιολογίας
You can further help this campaign by sponsoring it
The ΝΑ ΕΠΑΝΕΛΘΕΙ ΤΟ ΜΑΘΗΜΑ ΤΗΣ ΝΕΟΤΕΡΗΣ ΚΑΙ ΣΥΓΧΡΟΝΗΣ ΙΣΤΟΡΙΑΣ petition to Υπουργείο Παιδείας και Θρησκευμάτων was written by ΦΙΛΟΛΟΓΟΙ ΑΡΓΟΛΙΔΑΣ and is in the category Education at GoPetition.
ΝΑ ΕΠΑΝΕΛΘΕΙ ΤΟ ΜΑΘΗΜΑ ΤΗΣ ΝΕΟΤΕΡΗΣ ΚΑΙ ΣΥΓΧΡΟΝΗΣ ΙΣΤΟΡΙΑΣ