ΔΙΑΤΗΡΗΣΗ ΑΥΤΟΤΕΛΕΙΑΣ ΤΟΥ ΤΜΗΜΑΤΟΣ ΕΡΓΟΘΕΡΑΠΕΙΑΣ ΤΟΥ ΤΕΙ ΑΘΗΝΑΣ - MAINTAIN THE INDEPENDENCE OF THE DEPARTMENT OF OCCUPATIONAL THERAPY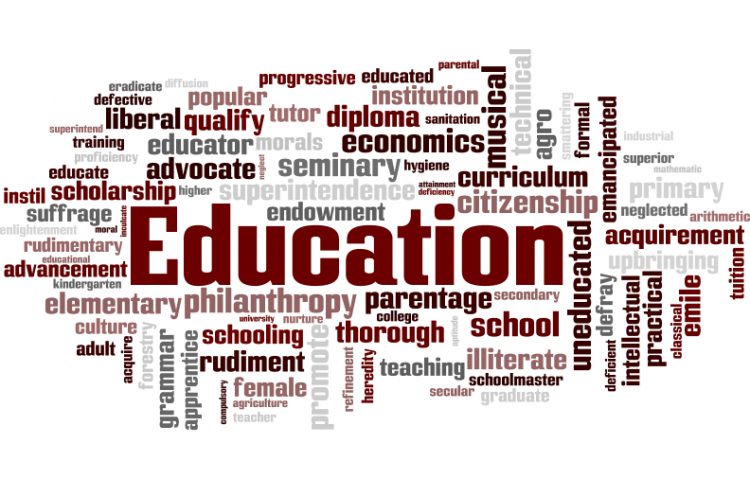 Target:

ΥΠΟΥΡΓΕΙΟ ΠΑΙΔΕΙΑΣ

Region:

Website:
Σύμφωνα με το σχέδιο Αθηνά προβλέπεται η συγχώνευση του τμήματος Εργοθεραπείας με το τμήμα της Φυσικοθεραπείας της Σχολής Επαγγελμάτων Υγείας και Πρόνοιας του ΤΕΙ Αθήνας. Πρόκειται για μία απόφαση η οποία πάρθηκε ερήμην των εκπροσώπων των αντίστοιχων ενδιαφερόμενων τμημάτων.

Οι σπουδαστές του τμήματος Εργοθεραπείας σας ενημερώνουμε ότι διαφωνούμε κάθετα με την πρόταση αυτή, διότι προβλέπει τη συρρίκνωση του τμήματος, του επαγγελματικού κλάδου και των υπηρεσιών που παρέχει στο κοινωνικό σύνολο. Οι λόγοι που κάτι τέτοιο θεωρείται αδύνατο είναι οι εξής:

• Τα δύο τμήματα έχουν διαφορετικό επιστημονικό και γνωστικό αντικείμενο με αποτέλεσμα να μην μπορούν να έχουν και ένα κοινό πρόγραμμα σπουδών.

• Η Εργοθεραπεία και η Φυσικοθεραπεία διαφέρουν εξ' ολοκλήρου ως προς το είδος των παρεχόμενων υπηρεσιών. Η Εργοθεραπεία ασχολείται πέρα από τα κινητικά και με νευρολογικά , αναπτυξιακά, γηριατρικά και ψυχιατρικά περιστατικά όπως για παράδειγμα άτομα με αυτισμό, ψυχικά ασθενείς, άτομα με νοητική υστέρηση αλλά και σε άτομα εξαρτημένα από ουσίες κ.α

• Η Εργοθεραπεία είναι παγκοσμίως διαχωρισμένη και αναγνωρισμένη ως αυθύπαρκτη κι μοναδική επιστήμη.

• Το γεγονός ότι οι δύο κλάδοι διαφέρουν ως προς τα επαγγελματικά δικαιώματα καθιστά αδύνατη τη συγχώνευση των δύο τμημάτων.

• Το τμήμα Εργοθεραπείας του ΤΕΙ Αθήνας είναι το μοναδικό σε Κύπρο και Ελλάδα.

• Αυτή η ενέργεια πλήττει ένα μεγάλο κομμάτι του ευπαθούς πληθυσμού που εξυπηρετείται από τις υπηρεσίες των εργοθεραπευτών, καθώς δε θα χει πλέον πρόσβαση σε αυτές.

Με τη συγχώνευση των δύο τμημάτων επιβαρύνονται οι επαγγελματίες υγείας, οι νοσοκομειακές μονάδες, οι κλινικές υπηρεσιών υγείας, εμείς οι σπουδαστές και κυρίως τα άτομα που χρήζουν υπηρεσίες εργοθεραπείας. Απαιτούμε από τους ιθύνοντες να λάβουν σοβαρά υπόψη την παρούσα επιστολή ώστε να αποτραπούν τέτοιου είδους ζημιογόνες αλλαγές στον τομέα παροχής υπηρεσιών υγείας.
ΟΙ ΥΠΟΓΡΑΦΟΝΤΕΣ ΤΟ ΚΕΙΜΕΝΟ ΑΥΤΟ ΚΑΛΟΥΝ ΤΟ ΥΠΟΥΡΓΕΙΟ ΠΑΙΔΕΙΑΣ ΝΑ ΔΙΑΤΗΡΗΣΕΙ ΤΟΝ ΑΥΤΟΤΕΛΗ ΑΚΑΔΗΜΑΪΚΟ ΧΑΡΑΚΤΗΡΑ ΤΟΥ ΤΜΗΜΑΤΟΣ ΕΡΓΟΘΕΡΑΠΕΙΑΣ ΤΟΥ ΤΕΙ ΑΘΗΝΑΣ ΚΑΙ ΝΑ ΜΗΝ ΠΡΟΧΩΡΗΣΕΙ ΣΕ ΣΥΓΧΩΝΕΥΣΗ ΤΟΥ ΜΕ ΤΟ ΤΜΗΜΑ ΦΥΣΙΟΘΕΡΑΠΕΙΑΣ.
Sign this petition