For Congress to Investigate Barack Hussein Obama's Eligibility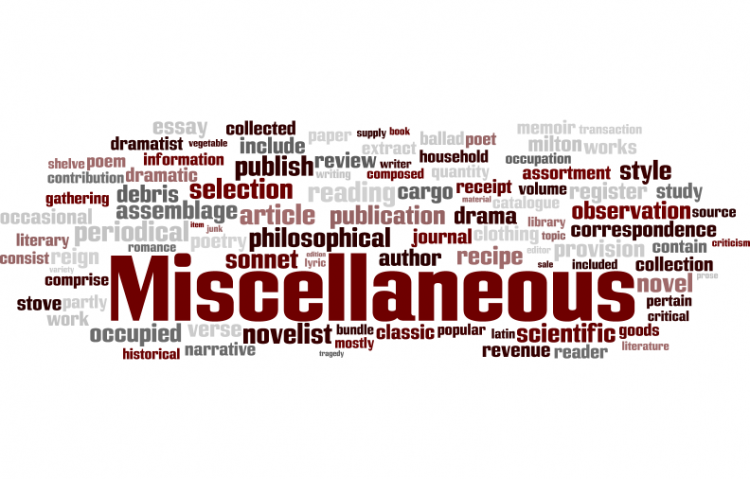 Target:

U.S. House of Representatives

Region:
1. Governor Abercrombie failed to find Barack Obama's Long Form Birth Certificate in Hawaii's Health Department.

2. Governor Abercrombie claims that there is a written record of birth ( which could have been added at any time between the time of Obama;s birth to present.

3. A college instructor who worked as a Senior Elections Clerk for the City and County of Honolulu in 2008 has stated in May 2010 that Obama was not born in Hawaii, and that a long-form, hospital-generated birth certificate does not exist in that State. Tim Adams now teaches English at Western Kentucky University, in Bowling Green, Ky. "There is no birth certificate," said Tim Adams. "It's like an open secret. There isn't one. Everyone in the government there knows this." Adams, who says he is a Hillary Clinton supporter who then voted for John McCain when Clinton lost the Democratic nomination to Obama, told WND, "I managed the absentee-ballot office. It was my job to verify the voters' identity." He says during the 2008 campaign, the issue of Obama's constitutional eligibility was raised. His elections office was inundated with requests to verify his birthplace. He adds: "I had direct access to the Social Security database, the national crime computer, state driver's license information, international passport information, basically just about anything you can imagine to get someone's identity," Adams explained. "I could look up what bank your home mortgage was in. I was informed by my boss that we did not have a birth record [for Obama]." At the time, there were conflicting reports that Obama had been born at the Queen's Medical Center in Honolulu or the Kapi'olani Medical Center for Women and Children across town. So Adams says his office investigated at and contacted both facilities. He adds: "They told us, 'We don't have a birth certificate for him.'" "They told my supervisor, either by phone or by e-mail, neither one has a document that a doctor signed off on saying they were present at this man's birth." To date, no hospital has been willing to confirm that Obama was born there. "His title was senior elections clerk in 2008," said Glen Takahashi, elections administrator for the City and County of Honolulu. Takahashi also confirmed Adams' time frame at the office from spring until the month of August. "We hire temporary workers, because we're seasonal," he said. However, when WND asked Takahashi if the elections office could check on birth records, he said, "We don't have access to that kind of records. [There's] no access to birth records." Adams responded, "They may say, 'We don't have access to that.' The regular workers don't, the ones processing ballots; but the people in administration do. I was the one overseeing the work of the people doing the balloting." Adams stressed, "In my professional opinion, [Obama] definitely was not born in Hawaii. I can say without a shadow of a doubt that he was not born in Hawaii because there is no legal record of him being born there. If someone called and asked about it, I could not tell them that person was born in the state." A June 5, 2010 radio interview of Mr. Adams conducted by James Edwards, host of a weekly radio show on WLRM Radio in Memphis, Tennesee, can be heard athttp://www.youtube.com/watch?v=9AV4YxiD7Jo&feature=player_embedded. This new revelation is also reported at http://obamareleaseyourrecords.blogspot.com/2010/06/hawaii-confirms-tim-adams-was-senior.html and http://www.wnd.com/index.php?fa=PAGE.view&pageId=165041. A very good YouTube summary of this new news can be heard at: http://www.youtube.com/watch?v=Wo3Aj2eqmS8. WND.com reporters did personally speak to Mr. Adams and he confirmed the truth of what he is reported to have said on the radio program.

Mr. Adams has reaffirmed his claims to a network television affiliate. Mr. Adams was interviewed by Gene Birk of ABC affiliate WBKO-TV in Bowling Green, Ky. Video of the 9-minute interview has been posted on YouTube and is viewable at this link. He confirmed his previous statement when he said: "As of the time I was in Hawaii working in the elections office," said Adams, "we had many people who were asking about the eligibility of Senator Obama to be president. I was told at the time there is no long-form birth record, which would have been the case if President Obama was born in [a] hospital in Honolulu. There is no such form in Hawaii."

4. Lucas Daniel Smith of Cedar Rapids Iowa,USA, who traveled to Kenya in 2009 and retrieved Barack Hussein Obama Jr's long form Kenyan Birth Certificate from Coastal Providence Hospital in Mombasa Kenya Video of which can be found on Youtube:http://www.youtube.com/watch?v=BkWd2INPhL4

5. A recording of the Ambassador of Kenya saying that Barack Hussein Obama was born there and that Kenya was erecting a monument in his honor in the town of his birth. http://www.youtube.com/watch?v=zH4GX3Otf14

6. Two video's of Michelle Obama Admitting that Kenya is Barack Hussein Obama's home country. http://www.youtube.com/watch?v=6M7Rp_Ghv6k and http://www.youtube.com/watch?v=HGKecfnokiM

7. A recording of an interview with Barack's Step Grandmother who say's he was born in Kenya, she was there when he was born, and that she witnessed his birth. http://www.youtube.com/watch?v=bloHSojeLAw

8. The Barack Hussein Obama's ever changing Certificate of Live Birth. http://www.youtube.com/watch?v=nc5JE0JAqlk

9 Obama's Connecticut Social Security Number Why does he have it? and how did he acquire it since he was not born in that State, nor has he ever been a resident of the State of Connecticut.

10 ,James Orengo, the country's minister of lands and a member of parliament for the Ugenya constituency, told the nation's parliament Barack Obama was born in Africa and is therefore "not even a native American.
"
11. (20) Hawaii Health Department has publicly released incomplete and inconclusive information which Obama supporters claim shows that Obama was born in Honolulu. During the 2008 election, Hawaii's Director of Health, Chiyome Fukino, said:
"There have been numerous requests for Sen. Barack Hussein Obama's official birth certificate. State law (Hawaii Revised Statutes §338-18) prohibits the release of a certified birth certificate to persons who do not have a tangible interest in the vital record. Therefore, I as Director of Health for the State of Hawai'i, along with the Registrar of Vital Statistics who has statutory authority to oversee and maintain these type of vital records, have personally seen and verified that the Hawaii State Department of Health has Sen. Obama's original birth certificate on record in accordance with state policies and procedures. No state official, including Governor Linda Lingle, has ever instructed that this vital record be handled in a manner different from any other vital record in the possession of the State of Hawaii."
Months later, in July 2009, she added:
"I, Dr. Chiyome Fukino, Director of the Hawaii State Department of Health, have seen the original vital records maintained on file by the Hawaii State Department of Health verifying Barack Hussein Obama was born in Hawaii and is a natural-born American. I have nothing further to add to this statement or my original statement issued in October 2008 over eight months ago."
Anyone who is only relying on the fact that Hawaii officials do not say that Obama was born in any place other than Hawaii is missing the point which is what sufficient and credible proof exists that Obama was born in Hawaii. Fukino's statements and even an authenticated COLB are legally insufficient for proving that Obama was born in Hawaii, for they merely represent that Obama's alleged birth record is on file in the state of Hawaii. They fall short of providing the information necessary to determine whether Obama was in fact born in Hawaii. Neither Fukino's statements nor the COLB offer any information regarding who supplied the information that is the basis of any alleged birth certificate nor do they confirm the authenticity of the information provided by that unknown person. Again, Fukino's statements and the COLB merely indicate that birth information is "on file," but we do not know who provided the information or whether that information is authentic. In short, we do not know what evidence Hawaii is relying on to simply say that he was born in Hawaii. If the underlying root "evidence" is fraudulent, then anything Hawaii says is of no value and surely not evidence that Obama was in fact born in Hawaii. In other words, in such a case, Hawaii would be picking fruit from a poisonous tree.
Additionally, Fukino, as the Director of a state's health department, has no legal authority or competence to be declaring Obama an Article II "natural born Citizen." Given that Congress refused to address this question despite its constitutional duty to qualify the President under the Twentieth Amendment, this is now a constitutional question which only a court of competent jurisdiction and eventully the United States Supreme Court can answer.
Section 338-5 of the Hawaiian statute provides: "§338-5 Compulsory registration of births. Within the time prescribed by the department of health, a certificate of every birth shall be substantially completed and filed with the local agent of the department in the district in which the birth occurred, by the administrator or designated representative of the birthing facility, or physician, or midwife, or other legally authorized person in attendance at the birth; or if not so attended, by one of the parents. The birth facility shall make available to the department appropriate medical records for the purpose of monitoring compliance with the provisions of this chapter. [L 1949, c 327, §9; RL 1955, §57-8; am L Sp 1959 2d, c 1, §19; HRS §338-5; am L 1988, c 149, §1]."
Obama alleges he was born in Kapi'olani Medical Center. At no time during the ongoing public debate about whether Obama was born in Hawaii has any official from Hawaii at least informed the pubic that Obama's alleged vital records show that his birth certificate from 1961 was "completed and filed" with the health department in Honolulu by some official of that hospital or a physician or midwife associated with that institution. If Obama was born in a hospital as he claims, we cannot reasonably believe that his birth certificate would have been completed and filed by one of his parents. Additionally, under this statute, Hawaii has the power and authority to obtain medical records from Kapi'olani Medical Center to confirm Obama's alleged Hawaiian birth. At no time did Hawaii inform the American public that it in fact confirmed with that hospital that Obama was in fact born there which it can do under the cited statute. Hawaii has withheld this underlying evidence from the public. This withholding of evidence is a grave matter given that there exists such reasonable doubt as to whether Obama, the putative President and Commander in Chief of our military might, was in fact born in Hawaii.
We will know what the underlying evidence is about Obama's alleged birth in Hawaii only if we can examine Obama's contemporaneous birth certificate from 1961 which is readily available since Obama claims he was born in Kapi'olani Medical Center in 1961. That root document will tell us the name of the hospital in which he was born and the name of the doctor or midwife who delivered him. Those pieces of information are highly corroborative of the place and time of birth, for they provide a whole other dimension of contemporaneous facts that would support Hawaii's or anybody else's bare statement as to the place and time of Obama's birth.
Under Section 338-5, any birth certificate has to be completed and filed by some institution (hospital) or person (doctor, midwife, or parent). This statute also shows that Hawaii has the authority to confirm any reported birth by examining medical records. While Hawaii pretends to have come clean with the American public, it did not even provide such basic information or conduct such due diligence which would at least give the public greater assurance that Obama's birth record is genuine.
Moreover, no Hawaii official has yet to confirm that the online image and picture of Obama's COLB is a true and accurate image of the paper COLB that they allegedly issued to Obama in 2007. They also have yet to confirm that they ever even issued the COLB to Obama. When citizen journalists (Miss Tickly and the Post & Email, etc.) asked Hawaii officials for their opinion of the COLB image and pictures, they did not answer their inquiries. In response to a question from WorldNetDaily, the Hawaii Department of Health refused to authenticate either of the two versions of President Obama's short-form Certificate of Live Birth, or COLB, posted online, the image produced by the Obama campaign and the images released by FactCheck.org. Janice Okubu, the public information officer for the Hawaii Department of Health, also had no explanation for why Dr. Fukino's initial press release last October and subsequent press release also avoided declaring the posted images to be of authentic documents.

12. A newspaper birth announcement from local Honolulu newspapers was simply a confirmation that the Honolulu health department "registered" a birth as occurring there based on what someone told them. Given Hawaii's very lax birth registration laws in 1961, without independent contemporaneous evidence and non-family member witnesses, the registration of a birth as having occurred in Hawaii does not 100% prove the birth actually occurred there. The placement of the identical birth announcements in the Star-Bulletin and Honolulu Advertiser does not prove that Obama was born in Hawaii. The only thing the ads do is confirm that someone at the time told the newspapers that Mr. and Mrs. Barack H. Obama had a son, who was born on August 4, 1961. Simply telling a third party that someone was born in a certain place and at a certain time is not conclusive evidence that the birth in fact occurred there at that time. Corroborating evidence is needed to support such a statement. For in-hospital births such as is alleged for Obama, such evidence would be naming the hospital in which the child was born and the doctor who delivered the child. The birth ads that appear in the two newspaper are identical in content, with the same format and the same chronological order. The ads do not contain the name of the baby, for it does not give the name of the "son." The ads were not placed by the family but rather were generated by the Hawaii Health Department which would explain the format of the ads and why the same exact information appears in two separate newspapers. Finally, common sense tells us that if someone defrauded the Hawaii Health Department regarding whether Obama was born in Hawaii, the ads would be based on fraudulent information and would prove absolutely nothing. The August 13, 1961 ad in the Honolulu Sunday Advertiser announcing the Obama birth along with the August 16, 1961 ad in the Honolulu Advertiser announcing the Nordyke twins birth can be viewed at http://obamatrueandfalse.com/2010/04/16/true-1961-birth-announcements-reported-by-hawaii-bureau-of-health-statistics/. Note the heading of both of the ads says "Health Bureau Statistics" which confirms that the information was provided to the newspaper by the Hawaii Health Department and not any family member;

13. The proffered online image of the Certification of Live Birth (COLB) put on the internet states in the lower left corner a date of "Filing" the birth registration. It does not state that the birth registration was "Accepted." Computer generated COLBs obtained for other people registered in Hawaii have the word and date "Accepted" in that field. See these examples compared to Obama's COLB. This implies the birth registration was never finally accepted and that additional information on the birth registration was requested by the state but never received. If the state questioned the evidence in 1961 provided by the family to register the birth as occurring in Hawaii, that is all the more reason now to investigate the birth registration method and statements provided to the Health Department by the family back in 1961. What evidence was missing such that the registration

14. Nancy Pelosi, in her capacity as the Chair of the Democratic National Convention, signed an affidavit to 50 states certifying that Obama was nominated for the Office of President. In many of the 50 states, Pelosi did not address the issue of Obama's Article II "natural born citizenship" qualifications. This unusual action and fact about the DNC's and Pelosi's activities in the 2008 election was explained on page 19 of the the Kerchner et al v Obama, Congress, & Pelosi, et al lawsuit filed on 20 Jan 2009. Nowhere in the nominating documents that Pelosi provided to many States does it say he is qualified to serve as President per the Article II Constitutional requirements, if he is elected. What Pelosi filed in these states simply says that Obama has been nominated as the Democratic candidate for the Office of President. In many other states, Pelosi certified: "THIS IS TO CERTIFY that at the National Convention of the Democrat Party of the United States of America, held in Denver, Colorado, on August 25 though 28, 2008, the following were duly nominated as candidates of said Party for President and Vice President of the United States respectively." The only exception that has been found to date is for the state of Hawaii, which nominating certificate does say that the candidate is constitutionally qualified to be President. The certifying language that Pelosi used in this sole certifications is: "THIS IS TO CERTIFY that at the National Convention of the Democrat Party of the United States of America, held in Denver, Colorado, on August 25 through 28, 2008, the following were duly nominated as candidates of said Party for President and Vice President of the United States respectively and that the following candidates for President and Vice President of the United States are legally qualified to serve under the provisions of the United States Constitution." A copy of Pelosi's signed document for Hawaii and the 2nd and different version sent to many other states may be found at: http://www.scribd.com/doc/30784035/DNC-Chairperson-Nancy-Pelosi-Issued-Signed-Two-Different-Certification-Forms-for-Obama-in-2008. A question that we should all ask ourselves is why would Pelosi use the constitutional qualification language in only the Hawaii certificate and not also use it in all the certifications of the other states she sent the 2nd version to? Additionally, neither Pelosi nor the DNC adequately vetted Obama, for neither she nor anyone else in her party saw his original vault, long-form, Certificate of Live Birth (Birth Certificate), (not to be confused with the internet image of a Certification of Live Birth (COLB) that Obama's campaign posted on the internet in June 2008 and which has been attacked by at least two document examiners as a forgery), or any other sufficient and credible document that would lead her to come to such a conclusion;

15. Various experts on documents and digital images state the digital image of the alleged 2007 computer generated Certification of Live Birth (COLB) first posted on the political web site, DailyKos, on July 12, 2008, which was later published on Obama's own "Fight-the-Smears" web site, and then later on FactCheck.org, and the alleged underlying document later pictured on these internet sites is a forgery. Fake documents is a massive problem.;

16.Obama's application to the Franciscus Assisi Primary School in Indonesia states he was an Indonesian citizen;

17.Obama's kindergarten records have allegedly disappeared;

18.New Mexico Gov. Bill Richardson publicly stated during the 2008 campaign that Obama was an immigrant;
We the undersigned, call on The U.S. House of Representatives to Investigate the Eligibility of Barack Hussein Obama as per required under Article II Section 1 of the U.S. Constitution.Whereas Barack Hussein Obama failed to show proof of his Eligibility with a long form Birth Certificate.

Whereas several video taped records of evidence supporting his ineligibility, and true country of his birth. Evidence of Fraud being committed to hide the truth (see ever changing Certificate of Live Birth)sealing his information so no one can see it. And spending $8,000,000.00 of taxpayer money fighting challenges in court over his eligibility.
Sign this petition