Petition to Reunite Miryom Kohen with her son Moshe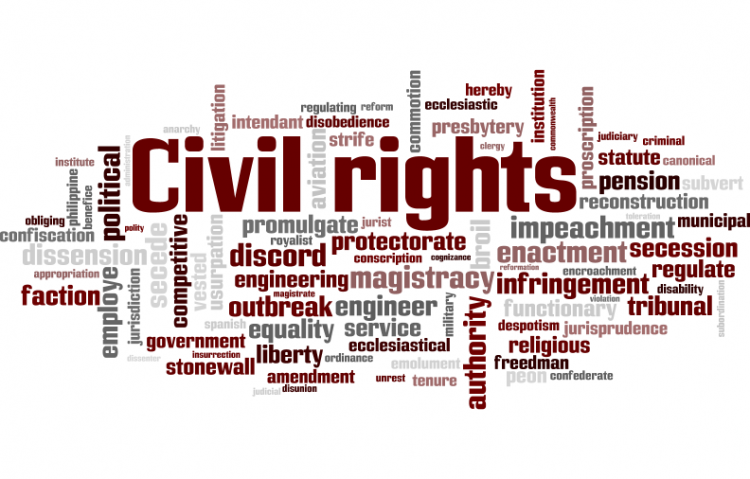 Target:

Elected Officials

Region:
"Moshe" is a six year old Haitian Jewish child, placed in foster care last year by the Administration for Children's Services. Moshe was unlawfully placed in care on January 29, 2009 after ACS received a baseless report that Miryam Kohen, a Haitian American Jewish convert had become "psychotic", "delusional" and "religiously preoccupied" after completing her conversion process to Orthodox Judaism.

As a result of the allegation, her six year old son was removed from her home and placed in foster care. The child has been in care for over 15 months.
We are writing to request that your agency investigate the removal of Onias "Moshe" Kohen from his mothers home. Onias "Moshe" is a six year old Haitian Jewish child, placed in foster care last year by the Administration for Children's Services.

Moshe was placed in care on January 29, 2009 after ACS received a baseless report that Miryam Kohen, a Haitian American Jewish convert had become "psychotic", "delusional" and "religiously preoccupied" while completing her conversion process to Orthodox Judaism. As a result of the allegation, her six year old son was removed from her home and placed in foster care. The child has been in care for over 15 months.

Moshe is currently in care with Ohel Children and Family Services, an Orthodox Jewish foster care agency in Borough Park, Brooklyn. ACS approached Ohel last year and requested that they take Moshe's case. Ohel initially refused. While several Orthodox Jewish children are placed in Ohel's care each year, Ohel repeatedly claimed to have "no homes suitable for a Black Jewish child at the time". Despite the mothers protests and pleas to ACS that the child be placed in a Jewish home and raised within the Jewish faith the child was originally placed with Edwin Gould , a non- Jewish agency and assigned to the home of two homosexual males where his rights as an Orthodox Jew were repeatedly violated. Over the course of the year, the child was taken to church, fed non kosher food, and taught to observe non-Jewish holidays against his mother's wishes. The child was also neglected and mistreated. While the child's principal, school guidance counselor, and teachers complained incessantly to ACS workers that the foster parents came to pick up the child "high and drunk" and had on at least two occasions passed out in front of the school, ACS workers refused to remove the child from the home. The birth mother repeatedly complained that the child was being abused and mistreated, and even called the police to report incidents of abuse and neglect, to no avail. The foster home was finally indicated and Moshe was removed months later, after the foster parents passed out drunk on a train platform and left the six year old wandering on the train platform.

The incident motivated a strong response from the greater Jewish community and several petitions were organized on Moshe's behalf. Under extreme pressure from its funding partners, The Jewish Women's League, Agudas Yisrael, and other Jewish community organizations, Ohel was finally "convinced" to take the case on May 14th, 2010. Ms. Kohen is currently fighting Ohel and ACS to have her son returned to her home or at least to the kinship home where he has lived for the past three months. She is also fighting to have the same religious privileges extended to white Jewish children at Ohel extended to her son. While Moshe was tested, admitted and enrolled at the Yeshivah of Flatbush in May of 2010, Moshe was removed from Yeshiva and placed in a public school instead. Despite MIryom Kohen's religious identification as a Sabbath observer, Miryam's visits have been set up in West Hempstead on Fridays and Saturdays, forcing her to choose between Sabbath observance and visits with her child. The birth mom Miryam Kohen states that she has experienced extreme difficulty getting Ohel to treat her as a "fellow Jew". She has also repeatedly stated that she feels she is being discriminated against because she is a Black Jewish woman of Haitian decent.

Ohel and ACS still maintain that Miryam, a Haitian Jewish convert, is "psychotic", "religiously preoccupied" and practices "Voodoism" at home evidenced by the religious articles, pictures, prayer books, Stars of David, "Hamsa" etc. in her home. Miryam has undergone three separate mental health evaluations over the last year and each support a healthy mental state and her child's return to her home.

We would implore your office to investigate this matter and to assist Miryam Kohen in returning her son to his birth home as soon as possible. While the ACS permanency plan in place states that Moshe will "eventually" be returned to his mother, he has been in care for over 15 months, and the agency has commenced proceedings to terminate her parental rights.

We thank you in advance for your time and consideration,

Friends and Family of Miryam and Moshe Kohen
Sign this petition