.دول اروپایی‌ تهدیدات سپاه علیه ایرانیان خارج از کشور را جدی بگیرند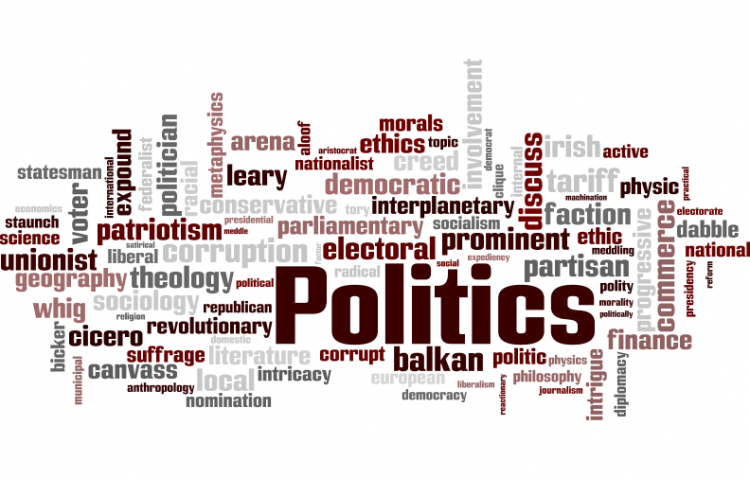 Target:

خطاب به دول اروپایی

Region:

Website:

با توجه به تهدید آشکاری که از سوی یکی‌ از فرمندهان سپاه پاسداران و معاون ستاد کل نیروهای مسلح، به نام: مسعود جزایری، مبنی بر شناسایی معترضان ومخالفان جمهوری اسلامی که مقیم خارج از ایران هستند و تهدید آنها به برخورد با آنان در زمان مناسب، صورت پذیرفته است و این خبر حتی در سایت خبرگزاری رسمی‌ دولت جمهوری اسلامی "ایرنا" نیز درج گشته، و با در نظر گرفتن سابقه جمهوری اسلامی در انجام اعمال تروریستی علیه اپوزیسیون ایرانی‌ خارج از کشور که قتل دکتر شاپور بختیار، آخرین نخست‌وزیر ایران در زمان رژیم شاه در پاریس، ترور دکتر عبدالرحمن قاسملو، دبیرکل حزب دموکرات کردستان ایران در وین و نیز کشتار دسته‌جمعی چهارتن از سران اپوزیسیون ایران در رستوران میکونوس برلین تنها مثال هایی‌ برای مدعا میباشد.ما امضأ کنندگان، با در نظر گرفتن این تهدید آشکار و نیز رسمی‌، که نه تنها
سران اپوزیسیون بلکه اینبار حتی هنرمندان و دانشجویان و متفکرین را نیز نشانه گرفته, ازهمه دولتهای اتحادیه اروپا میخواهیم

English
The official Iranian news agency, IRNA, recently announced clear threats against critics and opponents of the Islamic Republic of Iran who are living outside the country.
These threats have been made by Masoud Jazayeri, the deputy Chief of Staff of the Iranian Armed Forces. According to him, the Iranian government has identified these critics and opponents and will take appropriate measures against them.
Against the background of previous terrorist attacks against exiled opponents, such as Dr. Shapour Bakhtiar in Paris, Prime Minister under the Shah regime; Dr. Qasemlu Rahman, the Kurdish politician and General Secretary of the Democratic Party Kurdistan-Iran (DPK – I) in Vienna, as well as the Mykonos attack in a restaurant in Berlin, in which four opposition representatives were murdered, further attacks are feared. However, this time the threats are not only made against opponents and political officials, but also against politically active students, artists and dissenters.
We, the undersigned, call upon all governments of the European Union to take these threats seriously, to press the Islamic Republic of Iran to take an official position and to take into account the announced attacks in future diplomatic relations with Iran.
Deutsch:
Die offizielle iranische Nachrichtenagentur, IRNA, gab unlängst die klaren Drohungen Masoud Jazayeris, dem stellvertretenden Oberbefehlshaber der Iranischen Streitkräfte, gegen die im Ausland lebenden Kritiker und Oppositionelle der Islamischen Republik Iran bekannt. Demnach hat die iranische Regierung diese identifiziert und wird zu gegebener Zeit geeignete Maßnahmen gegen sie ergreifen.
Vor dem Hintergrund bereits begangener terroristischer Attentate auf oppositionelle Exiliraner, wie auf Dr. Shapour Bakhtiar in Paris, zuletzt Premierminister unter dem Schah-Regime, Dr. Qasemlu Rahman, dem kurdischen Politiker und Generalsekretär der Demokratische Partei Kurdistan-Iran in Wien sowie des Mykonos-Attentats in einem Berliner Restaurant, bei dem vier Repräsentanten der Opposition getötet wurden, ist mit weiteren Vergeltungsschlägen zu rechnen.
Dieses Mal richtet sich die Drohung nicht nur gegen Oppositionelle und politische Funktionäre, sondern auch gegen politisch aktive Studenten, Künstler und Andersdenkende.
Wir, die Unterzeichner dieser Petition, fordern alle Regierungen der Europäischen Union auf, diese Drohungen ernst zu nehmen, die Islamische Republik Iran zu einer offiziellen Stellungnahme zu bewegen und die angekündigten Übergriffe in den diplomatischen Beziehungen zu berücksichtigen.
Französisch:
L'agence de presse iranienne IRNA a récemment rendu publiques les menaces proférées par Masoud Jazayeri, commandant en chef des forces armées, à l'encontre des critiques et opposants à la République Islamique d'Iran vivant à l'étranger. Le gouvernement iranien a ainsi prétendu avoir identifié ces derniers, il pourrait en temps venu prendre à leur égard des mesures qu'il jugerait nécessaires.
Eu égard aux exactions terroristes perpétrées par le passé contre les opposants exilés, telles celle contre Shapour Bakhtiar, dernier premier ministre sous le Shah, à Paris, contre Qasemlu Rahman, politicien kurde et secrétaire général du Parti Démocratique du Kurdistan Iranien (PDKI) ou encore lors de l'attentat dit de Mykonos contre quatre membres et leaders du PDKI dans un restaurant à Berlin, de nouveaux actes de violence sont à craindre.
Les menaces ne sont pas cependant pas cette fois-ci formulées contre des opposants ou des fonctionnaires, mais bel et bien contre des étudiants, des artistes et autres.
Nous, signataires de cette pétition, face à ces intimidations explicites et officielles, appelons tous les gouvernements de l'Union Européenne à prendre en considération ces dernières et à les prendre très au sérieux. Outre la demande d'une prise de position de la part du gouvernement iranien, nous réclamons que l'occurrence soit mise à l'ordre du jour sur l'agenda diplomatique de l'Union européenne. Les exactions annoncées doivent par là-même être sérieusement prises en compte en Europe dans le cadre des relations diplomatiques avec l'Iran.

ضمن جدی گرفتن این تهدیدات, از دولت ایران در
مورد تهدید رسمی‌ به انجام جنایت در خاک اروپا توضیح رسمی‌ بخواهد و این موضوع را در مناسبات دیپلماتیک خود لحاظ کنند

Sign this petition