Αλλαγή των σχεδίων της μαρίνας στο παλιό λημάνι<br> Change the design for the marina in old port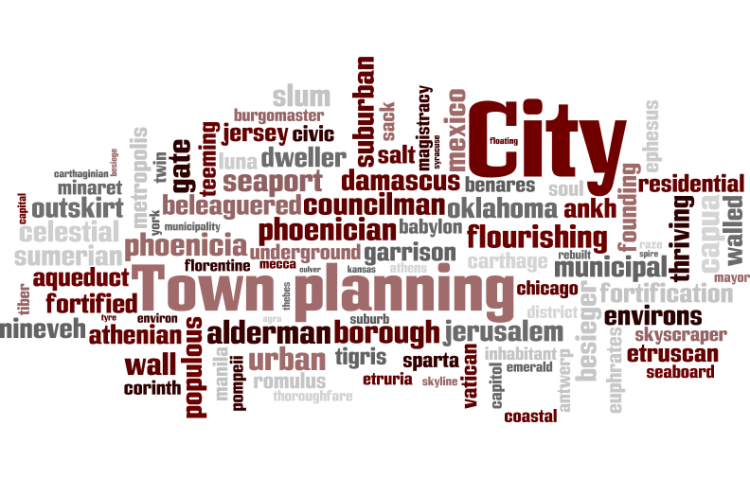 Target:

Πολιτική ηγεσία της Κέρκυρας / Politicians of Corfu

Region:
Διαπιστώσαμε ότι η μελέτη για την υπό κατασκευή μαρίνα προβλέπει εξωτερικό κυματοθραύστη από φυσικούς ογκόλιθους και ύψους 3 μέτρων πάνω από την επιφάνεια της θάλασσας.

Η κατασκευή αυτή θα αποκλείσει την δυνατότητα σε όλη την περιοχή να βλέπει τη θάλασσα και το Βίδο, αντί αυτών ο περαστικός και ο χρήστης της πλατείας θα βλέπει ένα τείχος από μεγάλες πέτρες.

We have been aware of the fact that the engineering design elaborated for the construction of a yaght marina at the Old Port is supposed to have an outer breakwater jetty of 3.00 m. height above sea water level, made by compilation of natural rocks.

Such a construction will obstruct the whole area from having a free view on the sea and on Vido island. The visitors as well as the users of the Old Port Square will instead have the view of a massive rock wall.
Κέρκυρα, Φεβρουάριος 2009

Προς:

1. κ. Νίκο Δένδια, Υπουργό Δικαιοσύνης, Βουλευτή Kέρκυρας

2. κυρία Άντζελα Γκερέκου, Βουλευτή Κερκύρας

3. κ. Μπάμπη Χαραλάμπους, Βουλευτή Κέρκυρας

4. κ. Σωτήριο Βόσδου, Γενικό Γραμματέα Π.Ι.Ν.

5. κ. Στέφανο Πουλημένο, Νομάρχη Κέρκυρας

6. κ. Θωμά Αθανασίου, Πρόεδρο Νομ. Συμβουλίου

7. κ. Σωτήρη Μικάλεφ, Δήμαρχο Κερκυραίων

8. κ. Περικλή Παγκράτη, Πρόεδρο Δημοτικού Συμβουλίου

9. Τ.Ε.Δ.Κ. Κέρκυρας

10. Νομαρχιακό Συμβούλιο Κέρκυρας

10. Δημοτικό Συμβούλιο Δήμου Κερκυραίων

11. Tεχνικό Επιμελητήριο Κέρκυρας

Όλοι εμείς που υπογράφουμε παρακάτω διαμαρτυρόμαστε έντονα για την κακοποίηση που σχεδιάζεται στην πόλη της Κέρκυρας, στην περιοχή της Σπηλιάς.


Διαμαρτυρόμαστε γιατί:

1. Καμία πόλη στον κόσμο εσκεμμένα και χωρίς σοβαρό λόγο δεν αποκλείει την οπτική της επαφή με την θάλασσα.

2. Το ύψος αυτό προφανώς οφείλεται σε λάθος της μελέτης αφού το μέγιστο προβλεπόμενο ύψος κύματος στην περιοχή δεν ξεπερνάει το 1.25 μ.

3. Αδιάψευστος μάρτυρας του παραπάνω πέρα από όποιους υπολογισμούς είναι ο υπάρχων κυματοθραύστης-κρηπίδωμα ύψους 1.40, τον οποίο ποτέ τα κύματα δεν ξεπερνούν, παρ΄ όλο που είναι γνωστό ότι σε κρηπιδώματα με κατακόρυφο μέτωπο το ύψος του κύματος που αναπτύσσεται είναι μεγαλύτερο.

4. Ένα τείχος από ακατάστατους φυσικούς ογκόλιθους κακοποιεί βάναυσα την αισθητική της πόλης μας. Οι μελετητές δεν είχαν παρά να δουν το Βενετσιάνικο λιμάνι -Μαντράκι- στο οποίο η ανωδομή είχε κατασκευαστεί από λαξευτούς ογκόλιθους.

Για όλους αυτούς τους λόγους ζητάμε από όλους τους φορείς να πιέσουν με κάθε δυνατό τρόπο ώστε να τροποποιηθεί η μελέτη, ο εξωτερικός κυματοθραύστης να μην ξεπεράσει σε ύψος το 1,50 μέτρο πάνω από την επιφάνεια της θάλασσας και το εσωτερικό προς την πόλη μέτωπό του να είναι από σκυρόδεμα ή ακόμη καλύτερα επενδεδυμένο με πέτρα.

Θέλουμε να πιστεύουμε ότι στην υλοποίηση του έργου αυτού θα πρυτανεύσει η κοινή λογική και θα τηρηθούν οι κανόνες της επιστήμης και της τέχνης. Σε αντίθετη περίπτωση θα προχωρήσουμε σε διαβήματα διαμαρτυρίας προς όλα τα αρμόδια όργανα και σε επίπεδο κεντρικής δημόσιας διοίκησης.


Corfu, February 2009

To:
1.Mr. Nikos Dendias, Minister of Justice, Corfu Deputy

2. Miss Angela Gerekou, Corfu Deputy

3. Mr. Charalambos Charalambous, Corfu Deputy

4. Mr. Sotiris Vosdou, Secretary General of the Ionian Islands Region

5. Mr. Stefanos Poulemenos, Prefect of Corfu

6. Mr. Thomas Athanassiou, President of the Prefecture Council

7. Mr.Sotiris Mekalef, Mayor of Corfu Town

8. Mr.Perikles Pangratis, President of the Municipal Council

9. Local Union of Communities and Municipalities of Corfu

10. Prefecture Council of Corfu island

11. Municipal Council of Corfu Town Municipality

12. The Engineers Chamber of Corfu

All the undersigned citizens are strongly protesting about the mistreatment being planned in Corfu Town, in the area of Spelea-Old Port.

We are protesting since:

1.There is no other town in the world obstructing deliberately and with no serious reason its view towards the sea.

2. This breakwater jetty height is obviously due to a calculation error of the engineering design, since the maximum wave height of the area is not exceeding 1,25 m.

3. Beyond any calculation the above fact is not to be contested, since the existing breakwater jetty of 1,40 m. height is never being overflowed by waves, although it is of common knowledge that the wave height developed against a vertical breakwater front is higher.

4. A wall made of randomly compiled rocks will savagely violate the esthetic character of our town. The design engineers could have taken as example the Venitian harbor -Mandraki- of which the structure above sea level is constructed with worked stones.

For all the above reasons we ask the authorities and institutions to apply any possible pressure and with all possible means for the modification of the engineering design, the jetty not exceeding 1,50 m. above sea level and its front towards the Old Harbor being made with concrete or better covered with worked stones.

We want to believe that in the realization of this project common sense will prevail and the rules of art and science will be applied. In a contrary case we are going to proceed to further contests to all involved institutions and at central public authority level.
Sign this petition